Shareflex Business Application Platform – deep dive into the workflows

Shareflex is an application development platform for realizing business applications on SharePoint Online. Shareflex is ideal for building (complex) custom applications, but also offers various standard business applications for SharePoint, such as Contract Management application.
The video below shows a SharePoint online Shareflex workflow from the end user piont of view.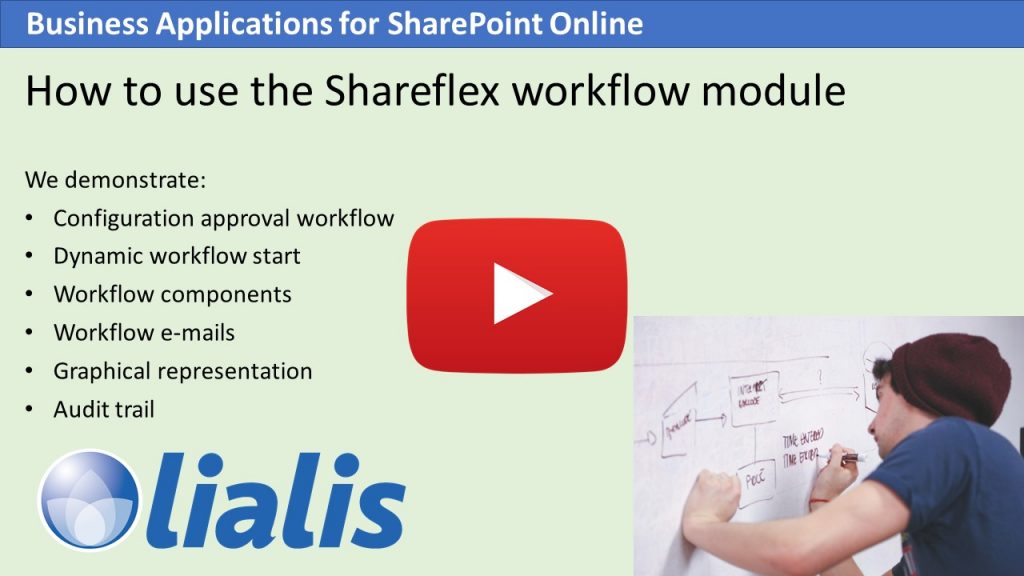 This post is all about designing the Shareflex workflows, the possibilities, limitations, security and much more super technical stuff.