Employee
Data
Manager SharePoint Online

Managing your employee data properly can be a real hassle. To solve this, we offer Employee Data Manager (EDM). It is a powerful and easy-to-use employee database tool for organisations looking to streamline their employee data Management processes, for staff and contractor, in SharePoint. With EDM, you can quickly access employee profiles, resumes, and skills. Additionally, you can accommodate employee hiring and talent management. 
SharePoint Employee Database home screen

Employee
Data
Manager for small and medium-sized businesses

Employee Data Manager (EDM) is especially attractive for small and medium–sized businesses in various industries that wish to manage and store employee records in SharePoint Online.
EDM allows you to:
Store

,

view

,

and

manage

employee

data,

(e.g. personal details, internal comments, attachments, skills, assignments, contractors details)

Generate

reports (e.g. active per department, contractors per agency, alert list)


Track

employee

performance

Send

out

notifications

to

staff

members, and

Stream

line

and

automate

HR

processes;

making

it

easier

to

manage

your workforce

.
We can easily customize our employee database management software to meet the specific needs of your business.

Employee
Data
Manager record presentations

With EDM, you can store two types of records/entities: one for staff members and one for agency personnel. The EDM forms meet the specific needs of each entity. Both forms are present in the different views so you can easily switch between them.

Employee database Sharepoint provides different views in the left pane. This allows users to view data in columns and filter the data to find the exact information they are looking for. Based on your needs, we can easily configure the views and data displayed to ensure you have the exact information you need. Please check out some examples in the images below.



Employee
Data
Manager data form

The EDM form has different sections that allow users to record the necessary information. The form for contractor personnel has more options compared to the form for staff members since there is no need to record the contractor details. This is to ensure that the specific needs of each entity can be met.
The home page of the form displays the personnel details of the contractor personnel. For example, name, residential details, and contact information.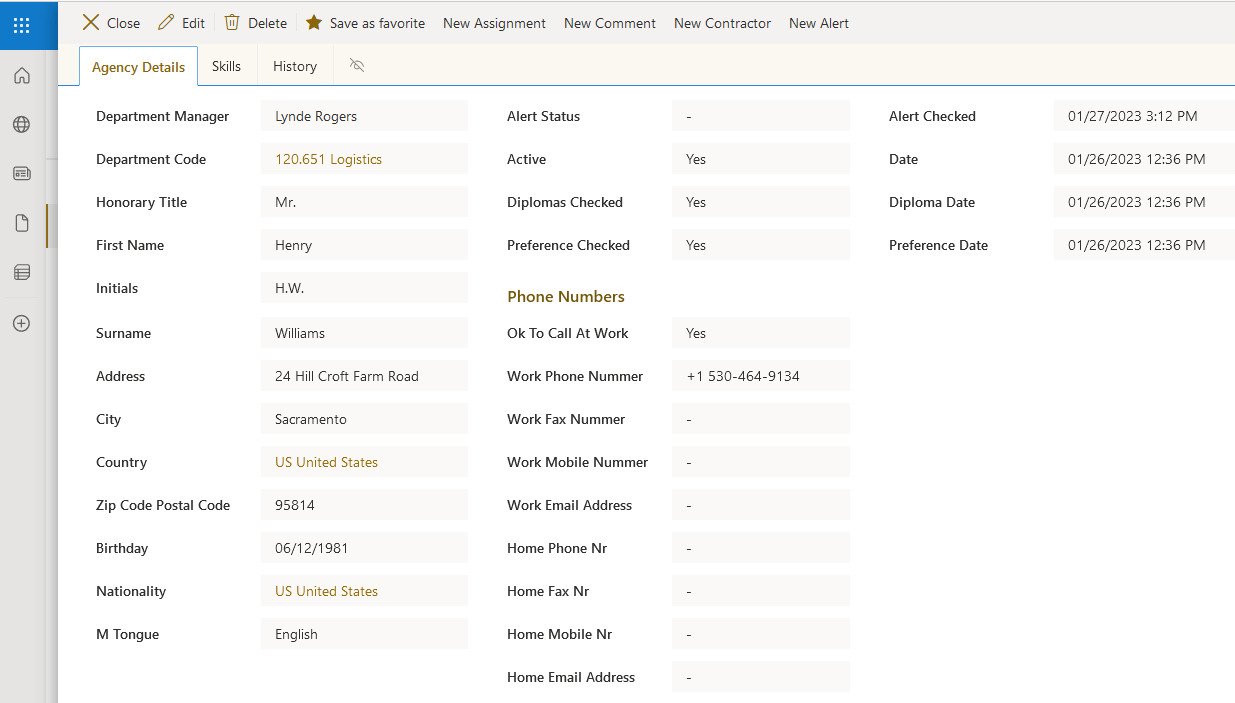 A separate tab is available to maintain the skills and education details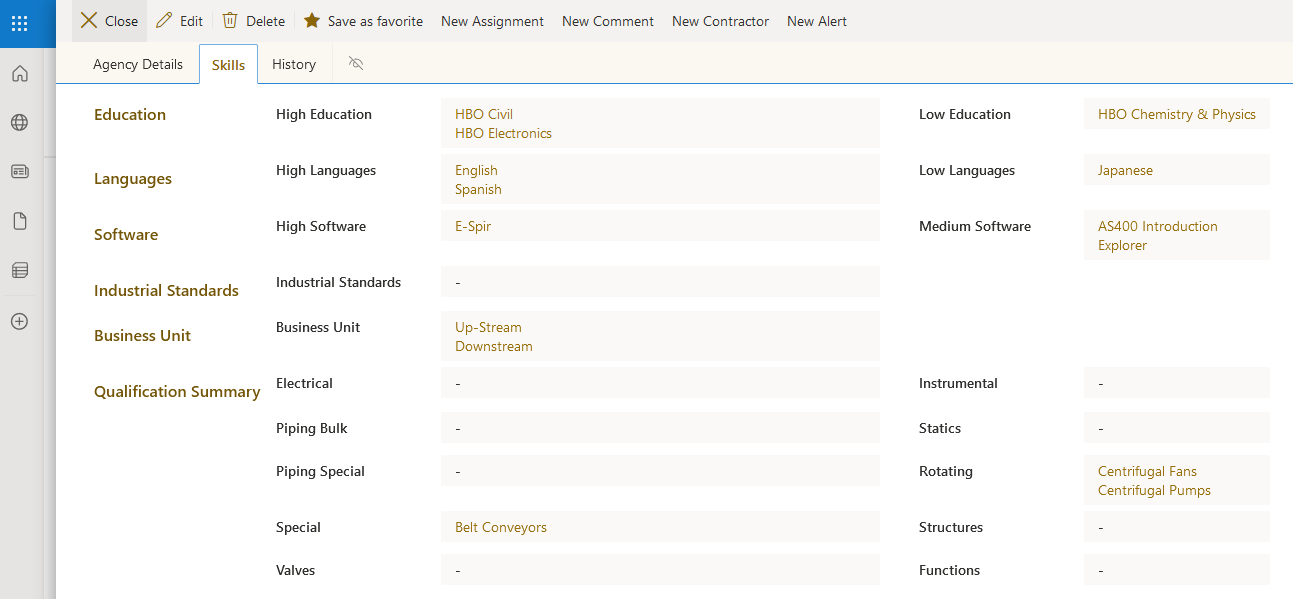 You can add Attachments at the bottom of the form. Such as; copies of diplomas or records of specific achievements.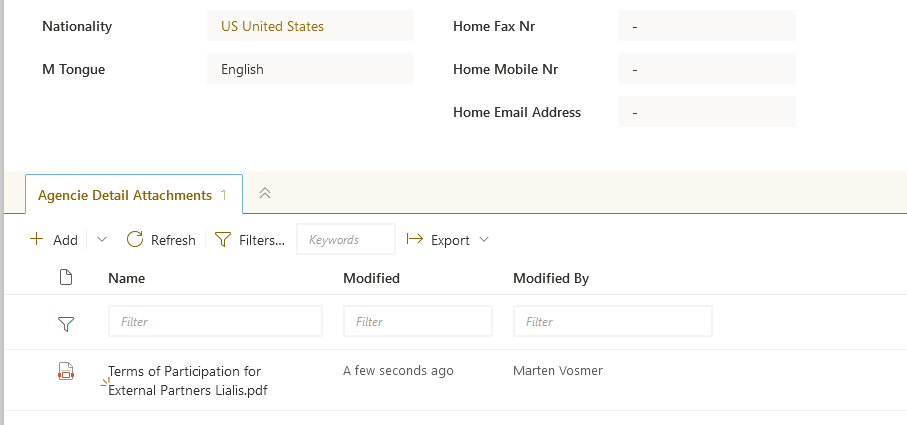 The right pane of EDM holds a variety of features to record different types of information. Examples are; comments, assigned projects, the contracting company, and any important alerts that need to be taken into account.

To add a certain personal detail, simply click the "New Assignment" button and fill out the form to record the details of this new assignment.
After saving, you may want to add relevant files to this new assignment record. On the right pane you will find the new assignment under the "Assignments" header.

Shareflex to develop SharePoint apps
Lialis Employee Data Manager for SharePoint Online runs on the Shareflex platform from PortalSystems. The SharePoint Employee Database application is a native SharePoint and runs on your own tenant. EDM is one of the great examples of the type of applications we can build using Shareflex. 
Iinterested in database Employee Sharepoint , to learn more. Please contact us for a demo and to discuss your specific needs.