SharePoint Contract Management
Introduction
Any type of organization from large to small manages contracts such as; service-, purchase-, rental – and framework contracts. Typically these contracts consist of data of; the contractual parties, payment info, approval workflows, notifications, permissions, audit trails and documents. Especially if Office 365/SharePoint Online is a strategic collaboration platform within your organization we recommend you to consider Shareflex Contract. This is a SharePoint Contract Management solution that combines the strength of Office 365/SharePoint with Shareflex tools and functions. Your user adoption will be quick if you use SharePoint for Contract Management.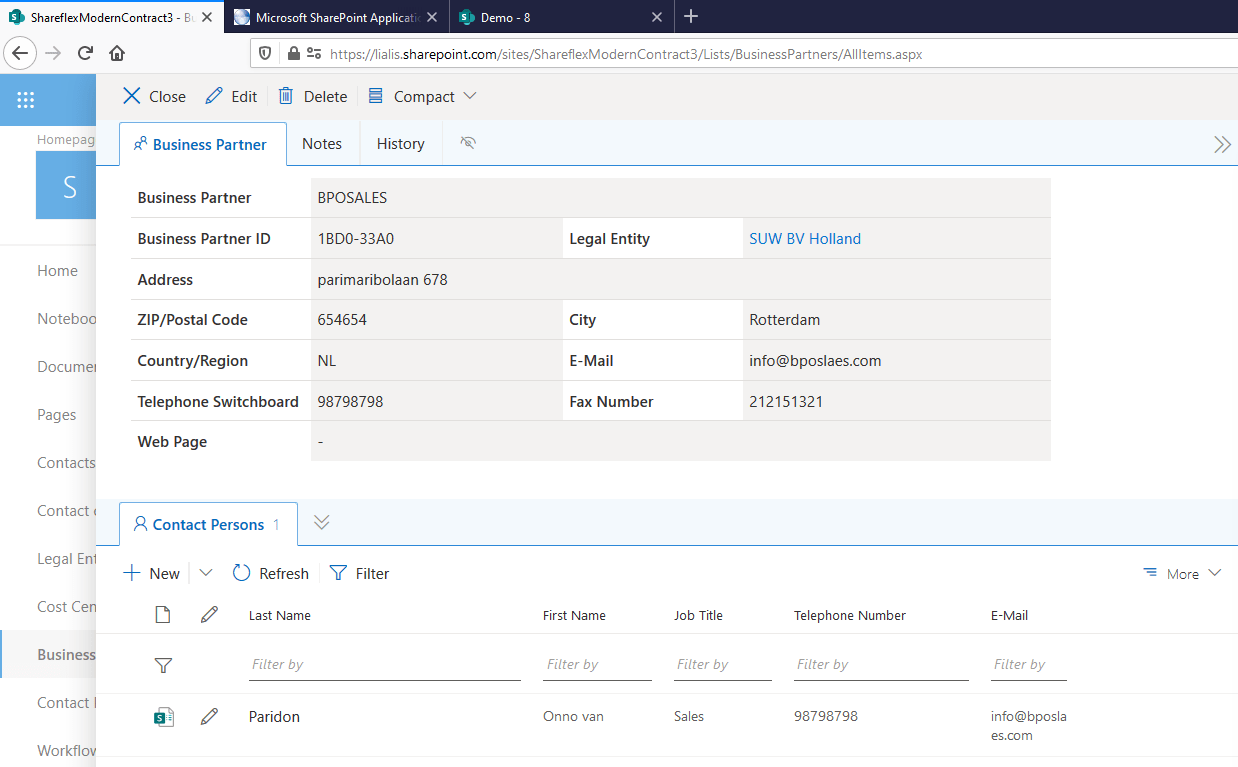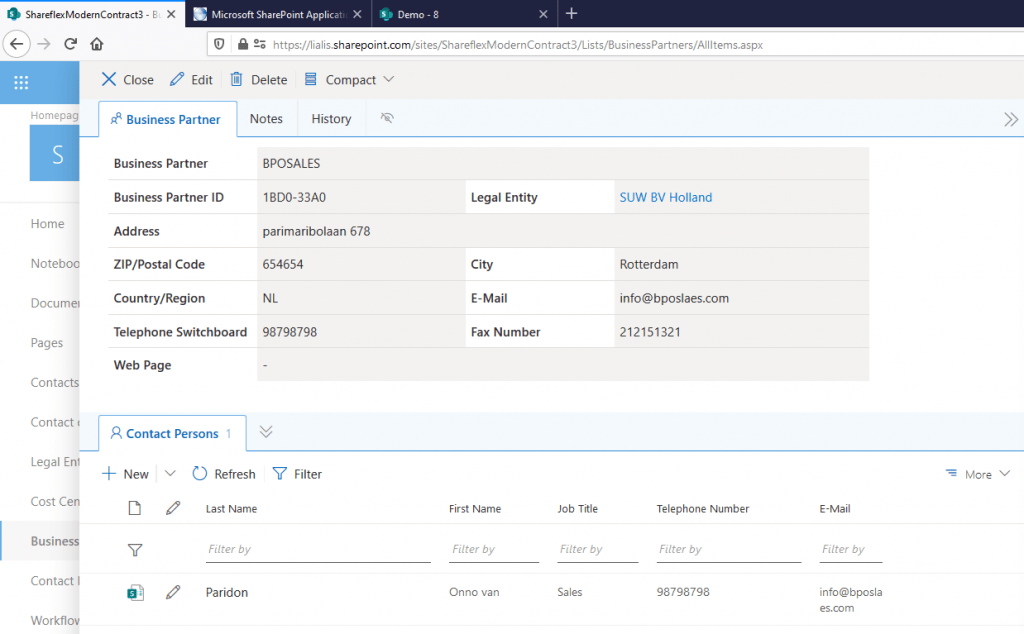 Shareflex Contract applications

Shareflex Contract brings order and structure to your SharePoint Contract Management and supports you in all phases of the SharePoint Contract life cycle. Essentially, providing you a uniform and central contract file in SharePoint with all essential information easily accessible by all departments (HR, legal, sales, etc) with different information needs.
The solution runs on your Microsoft SharePoint Online platform (on premises SharePoint is supported as well). If you look at the URL in next screenshot you see that the solution is 100% SharePoint based in contrary to other cloud contract management solutions that typically only offer Office 365/SharePoint connectors.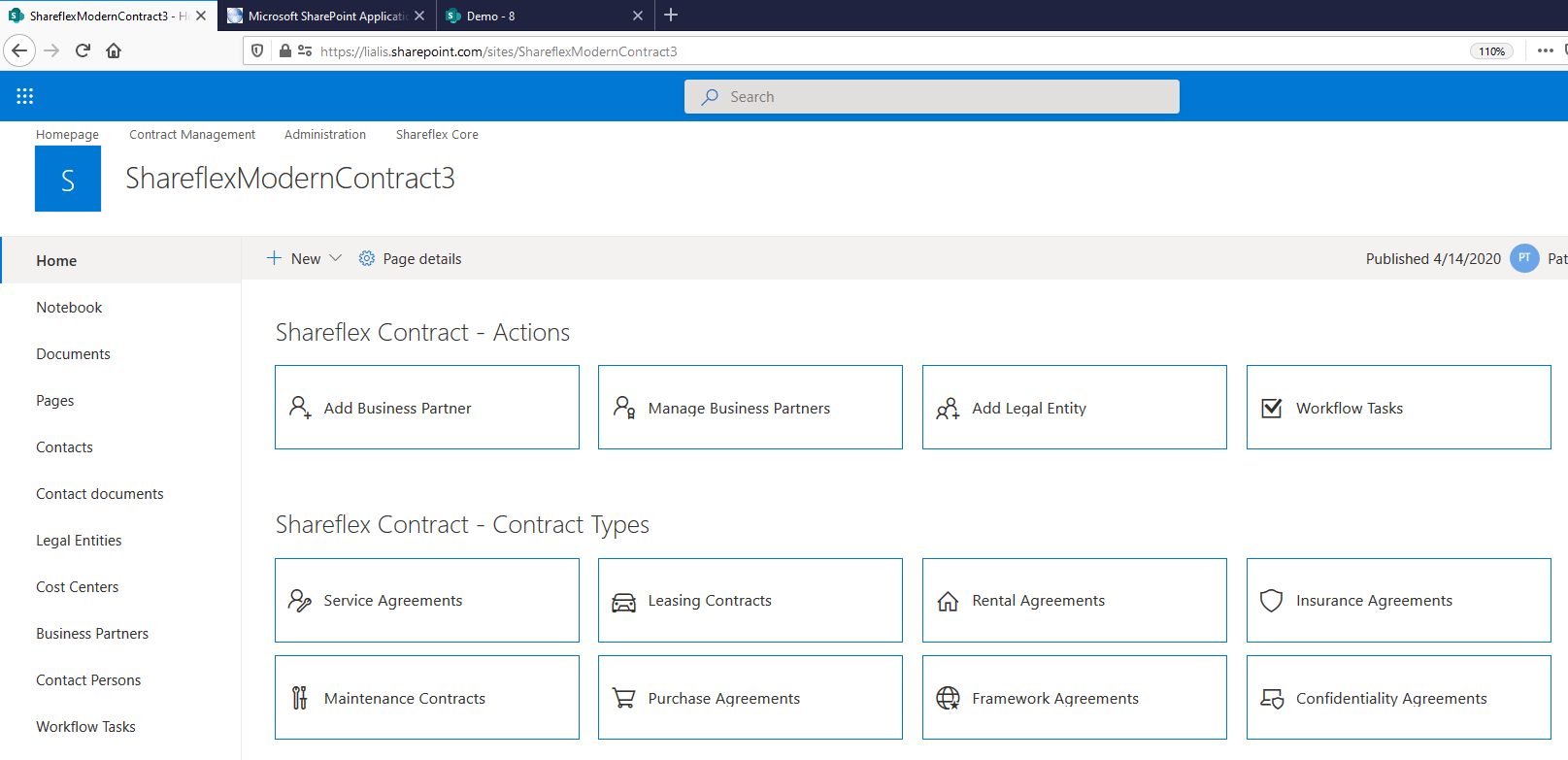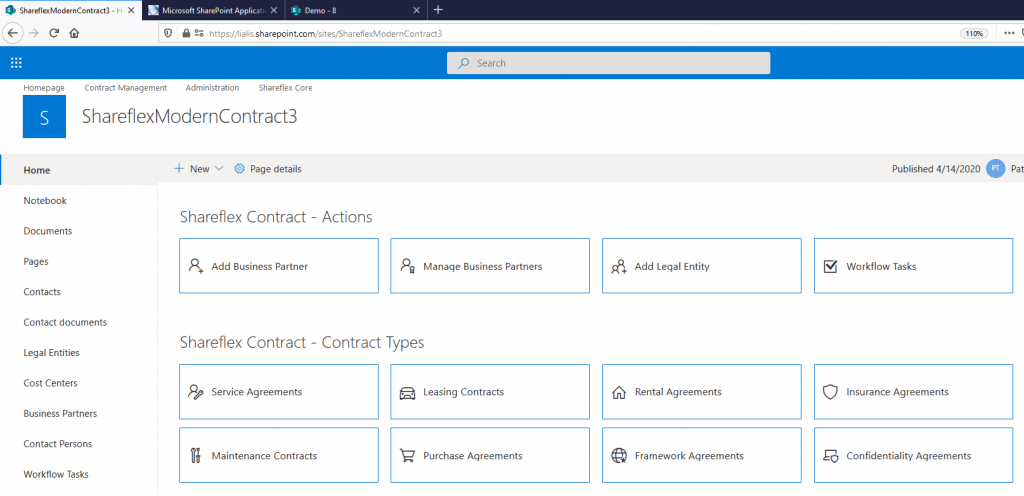 Contract creation
Creating contracts in Shareflex Contract is straightforward thanks to a user-friendly SharePoint user interface. This interface ensures that the user can quickly and easily enter necessary contract metadata through:
Static or interdependent value sets
User/group selection from Azure Active Directory
Very convenient data pickers, etc.
As a result the solution is quickly adopted.
Shareflex Contract offers an automatic termination date calculation to help you calculate the contract duration. At any time during the contract period you can graphically see the remaining contract duration or the impact of contract changes. Also it offers a notification function so stakeholders know on time about any relevant contract event that needs their attention.
Document Management
Documents are crucial in any Contract Management system. The advantage of Shareflex Contract is that it uses the document management capabilities of SharePoint Online. For instance, it directly uploads all contractual documents from the contract file. When uploading, the user can manually save metadata to the contract document or by "copy & paste". Also you can version contract documents at any time. In addition, the user can also compare older versions with the latest version using the Microsoft Word version comparison function.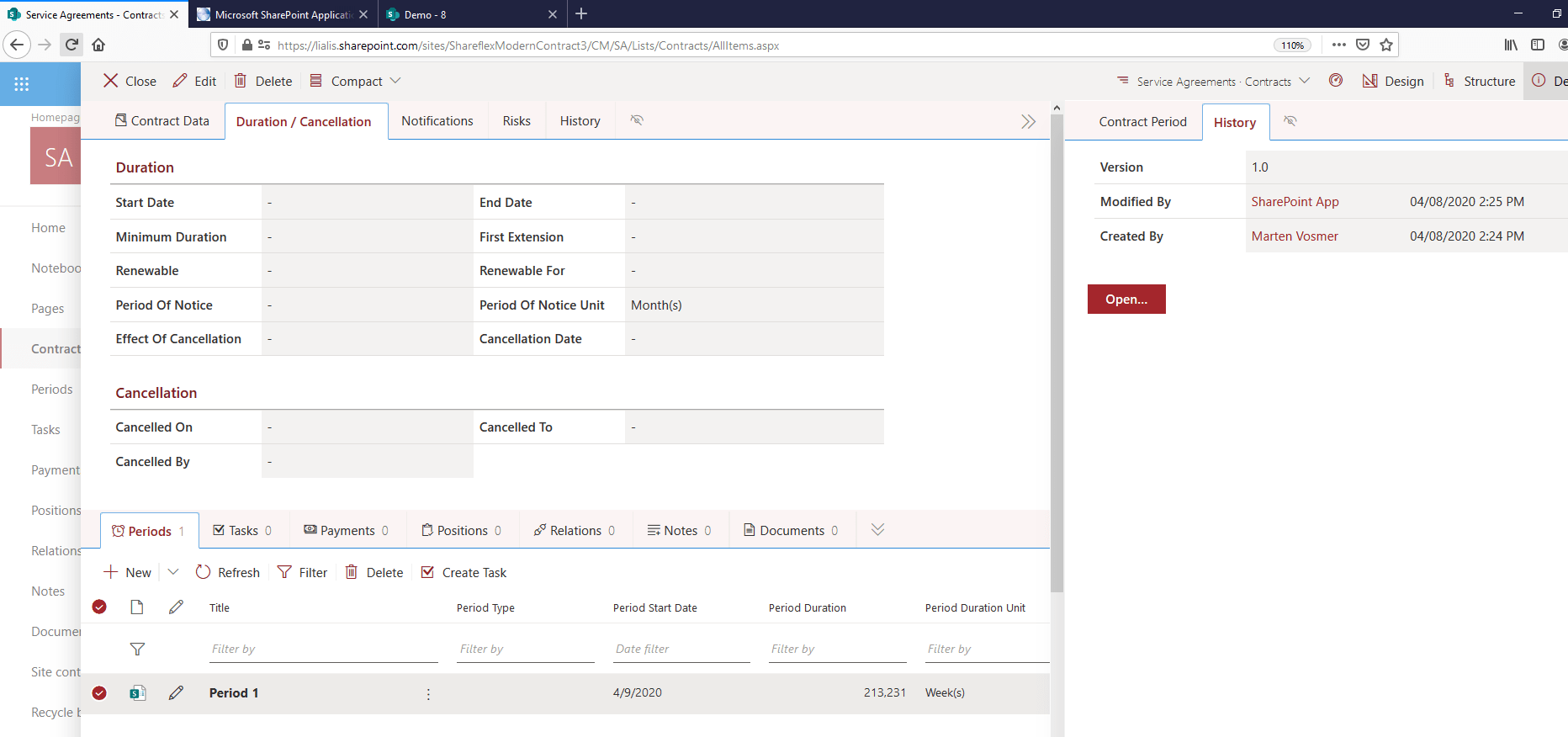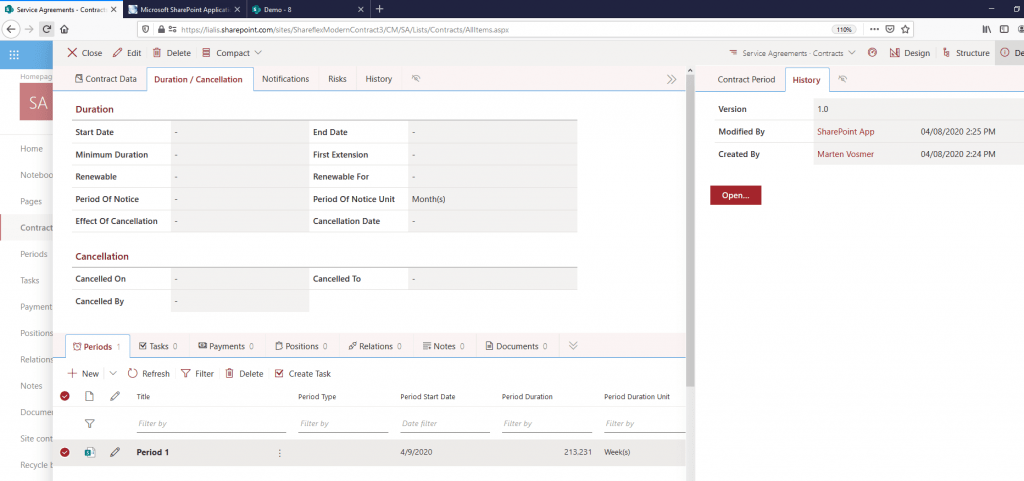 Shareflex Workflow
The SharePoint contract management workflow can be set-up directly via the integrated Shareflex worklow component. More specifically we refer to the review and approval process. In this example, the contract management workflow verification workflow starts with a contract status change. It automatically sents a task to the next processor(s) who can easily execute the workflow step. Additionally, department administrators can easily create and adapt the underlying workflows to the contract management cycle at any time via the graphical workflow designer.
The purpose of this article is just to give you a high-level overview on how to manage your contracts in SharePoint Online via Shareflex Contract.
If you are interested to see we can organize a demonstration/Q&A session. You can also start watching the following video in which we do a short demonstration of Shareflex Contract your SharePoint Contract Management Solution.