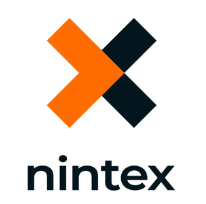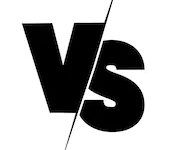 Introduction
Nintex and Shareflex are solutions to realize business applications for SharePoint Online. Both solutions are also available for SharePoint on premises. In this comparison we only compare the tools on its SharePoint Online features. We expect to extend this comparison with SharePoint on Premises later on.
Conclusion of this comparison
Nintex cloud and Shareflex differ a lot. The high level conclusion is that:
For simple to medium complex apps on SharePoint Online with low development costs and limited functions use Nintex
For more complex to very complex apps with endless functions on SharePoint Online with higher development costs use Shareflex
Nintex stores the majority of the content at Nintex cloud, when the Nintex subscription ends all client content is deleted after a while
Shareflex stores all content, attachments, form design, everything at the Clients SharePoint Online environment
Shareflex is a complex tool and needs experienced developers to create applications
Nintex is more suited for power users who will develop the apps, saving development costs compared with Shareflex
Shareflex is cheaper compared with Nintex on license costs
Shareflex has a powerful scripted app deployment function in

DTaP

Shareflex is more advanced in attachment functions compared with Nintex
Details
The comparison is done on the following areas:
User perspective point of view, what will the end users see on their screens
Development point of view, how easy or difficult are the tools, what, how and where can functions be programmed, what are the development limits of the tools
Administration point of view, where are the forms and coding stored, logging, problem solving and deployment of the tools
Pricing, maintenance and support of the software
Comparison – User Perspective
Forms – big difference
There is a major difference between how Nintex SharePoint and Shareflex input forms are displayed to the end user.
The Shareflex form is integral part of the SharePoint experience. The Shareflex form is displayed in the SharePoint Online user interface and the forms looks very SharePoint alike. The SharePoint ribbon is displayed to the user.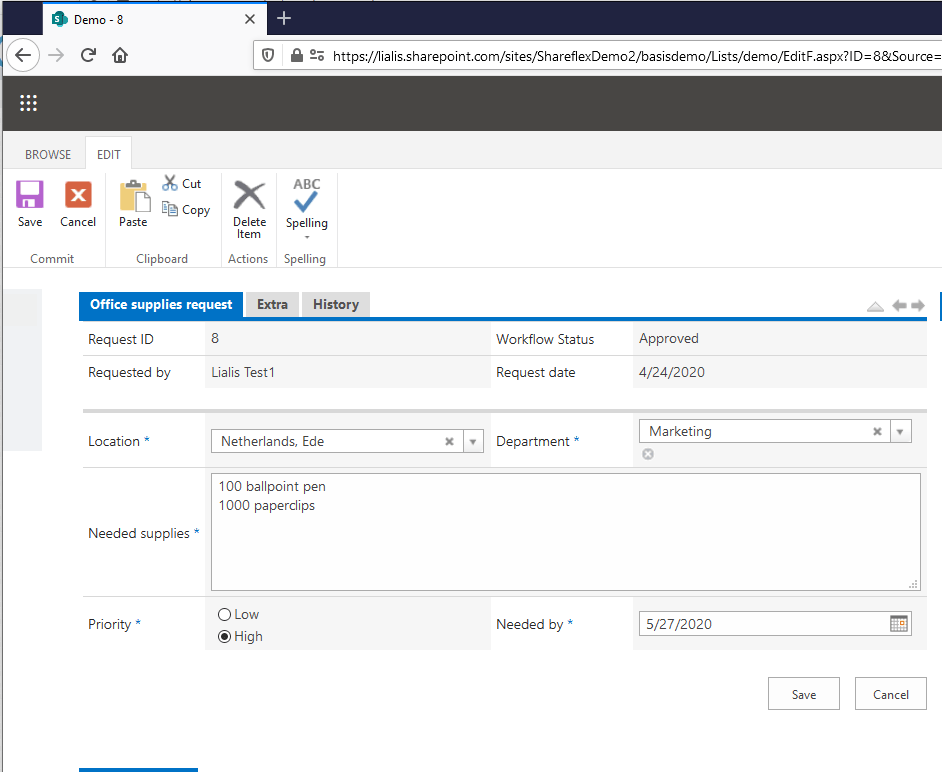 The Nintex form is not presented in a SharePoint look and feel. Implementing a customer branding is difficult. The SharePoint ribbon is not displayed.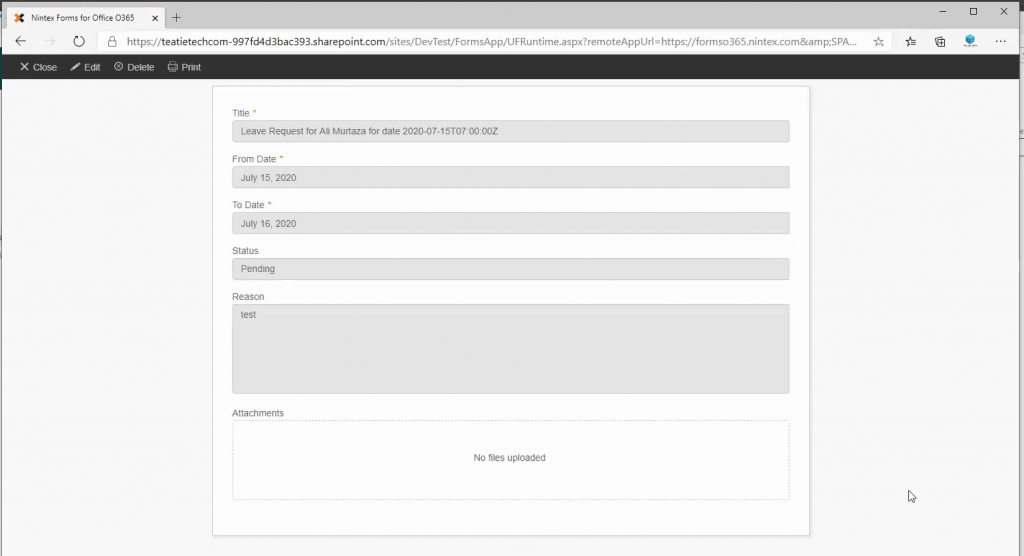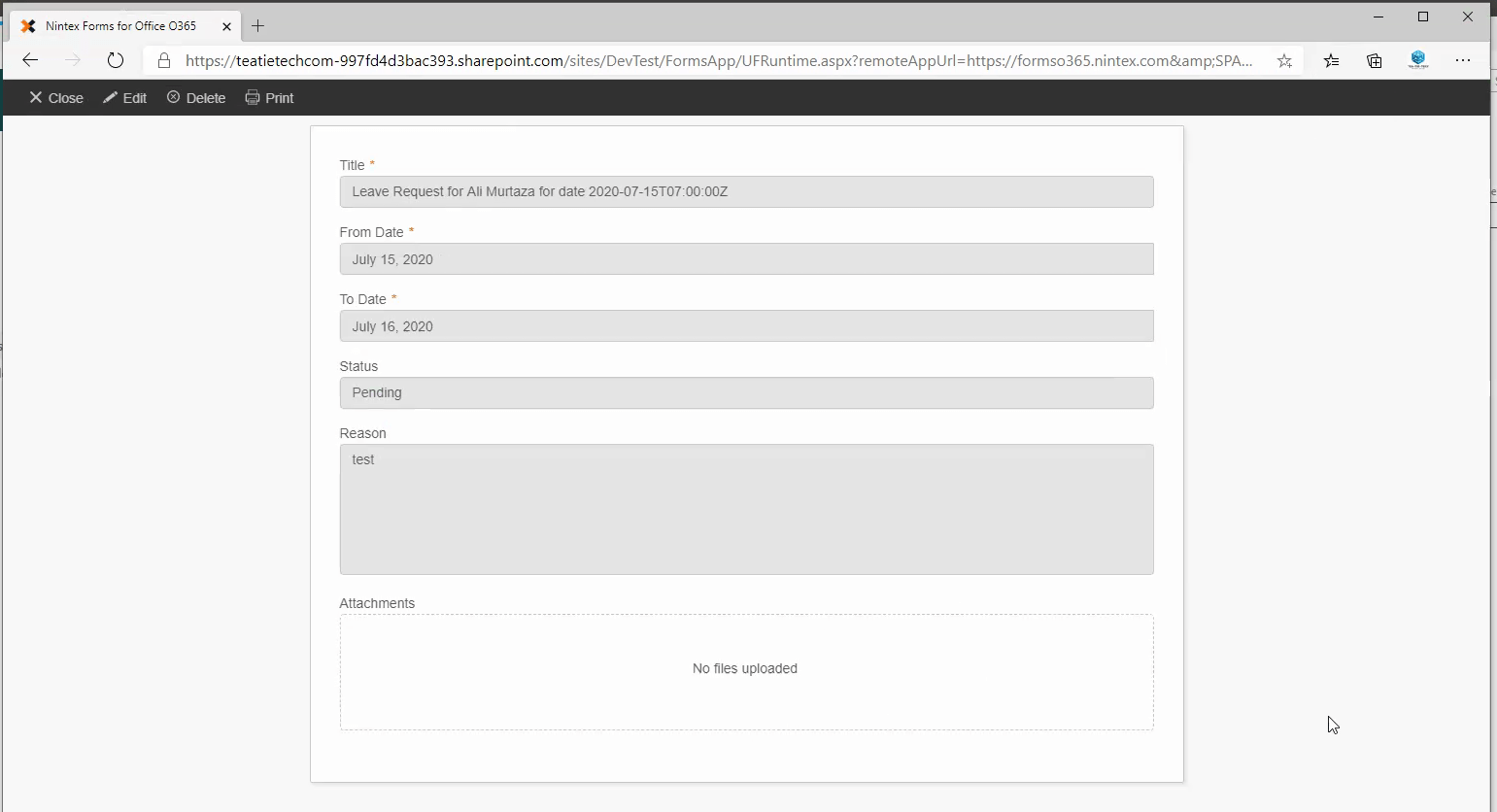 There is no difference between the viewing of items in lists, and the way new items are created.
The first image below shows a list in SharePoint where Shareflex forms are implemented.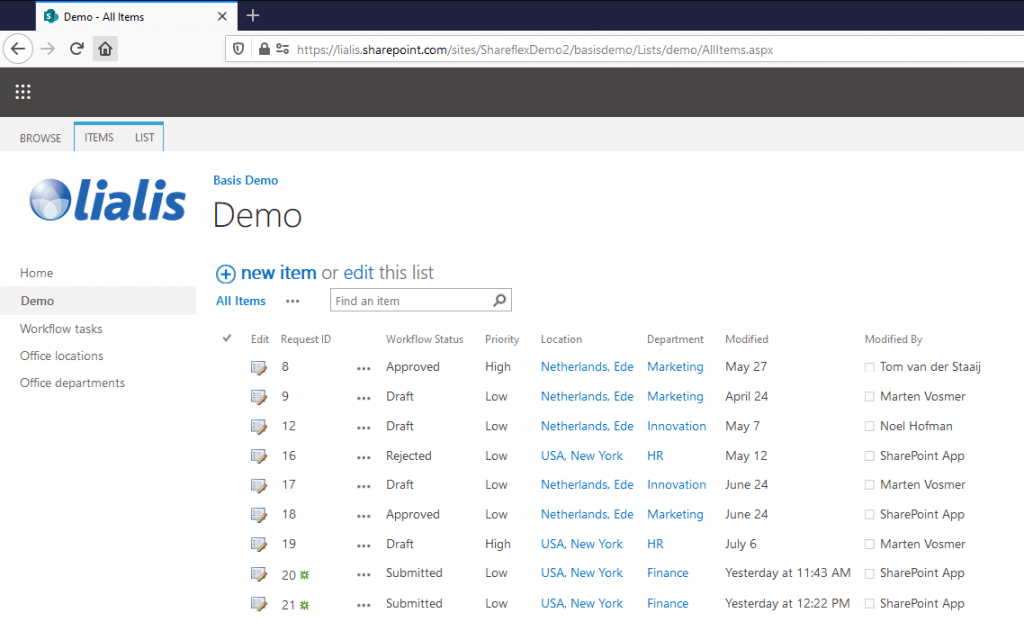 The second image shows a SharePoint list where a Nintex form is implemented.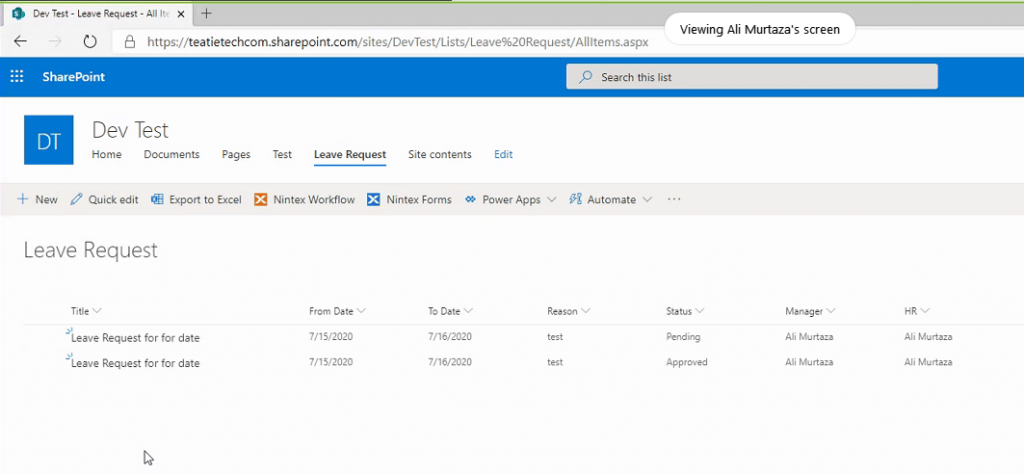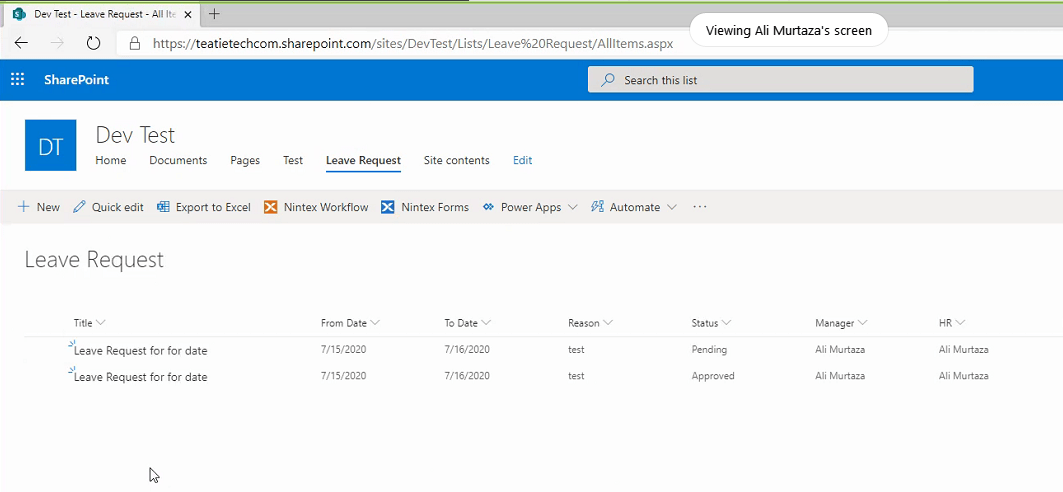 Attachments – big difference
In the image below you can see a Nintex form where a few attachments are uploaded. The attachments are stored to the list item of Nintex.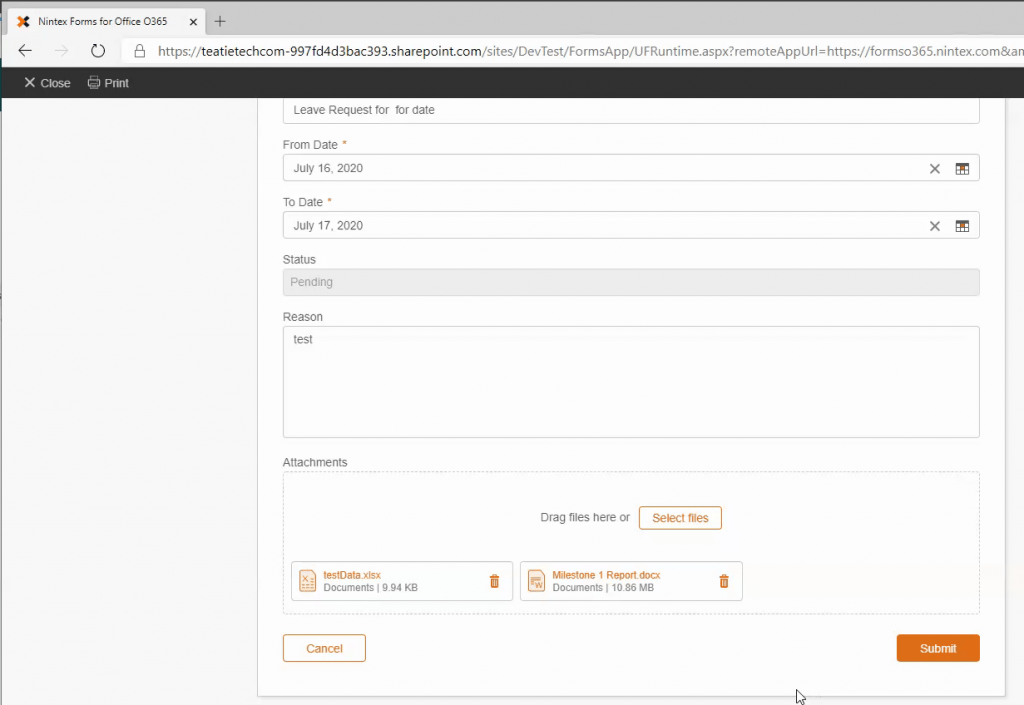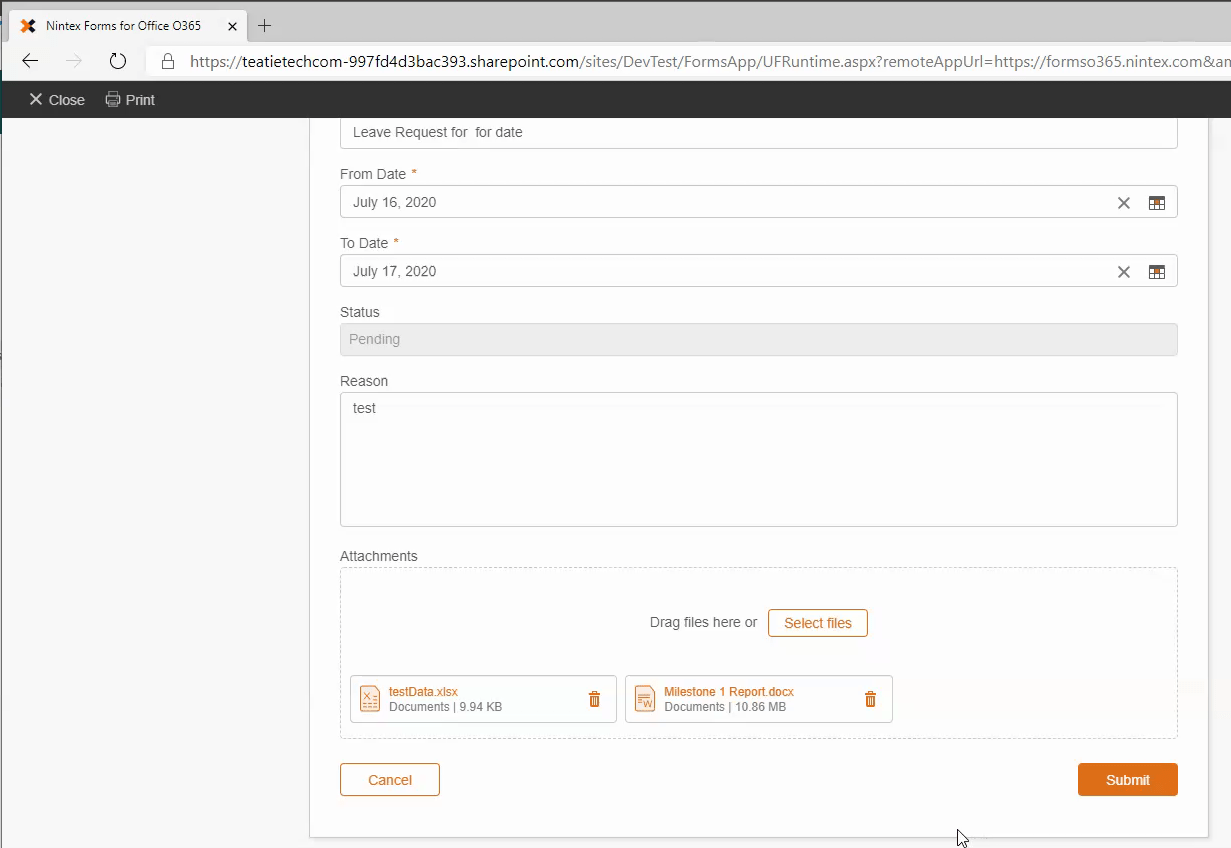 Below an example on how attachments are added to a Shareflex form. The attachments are stored in a SharePoint document library, this is the reason why the listing of the attachments looks very SharePoint alike with Shareflex.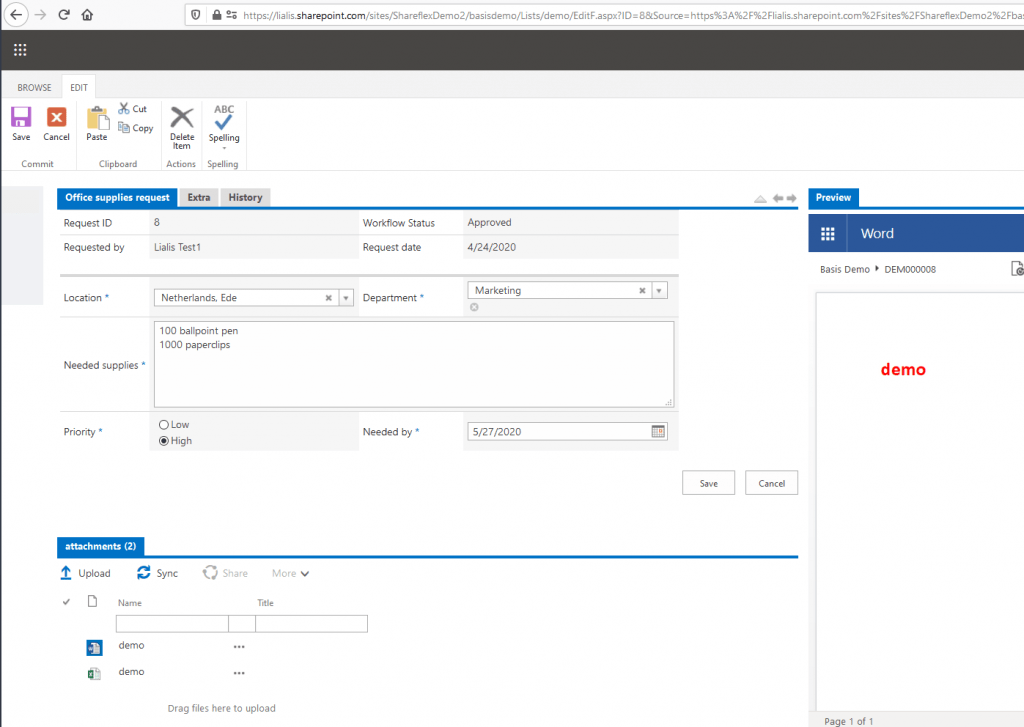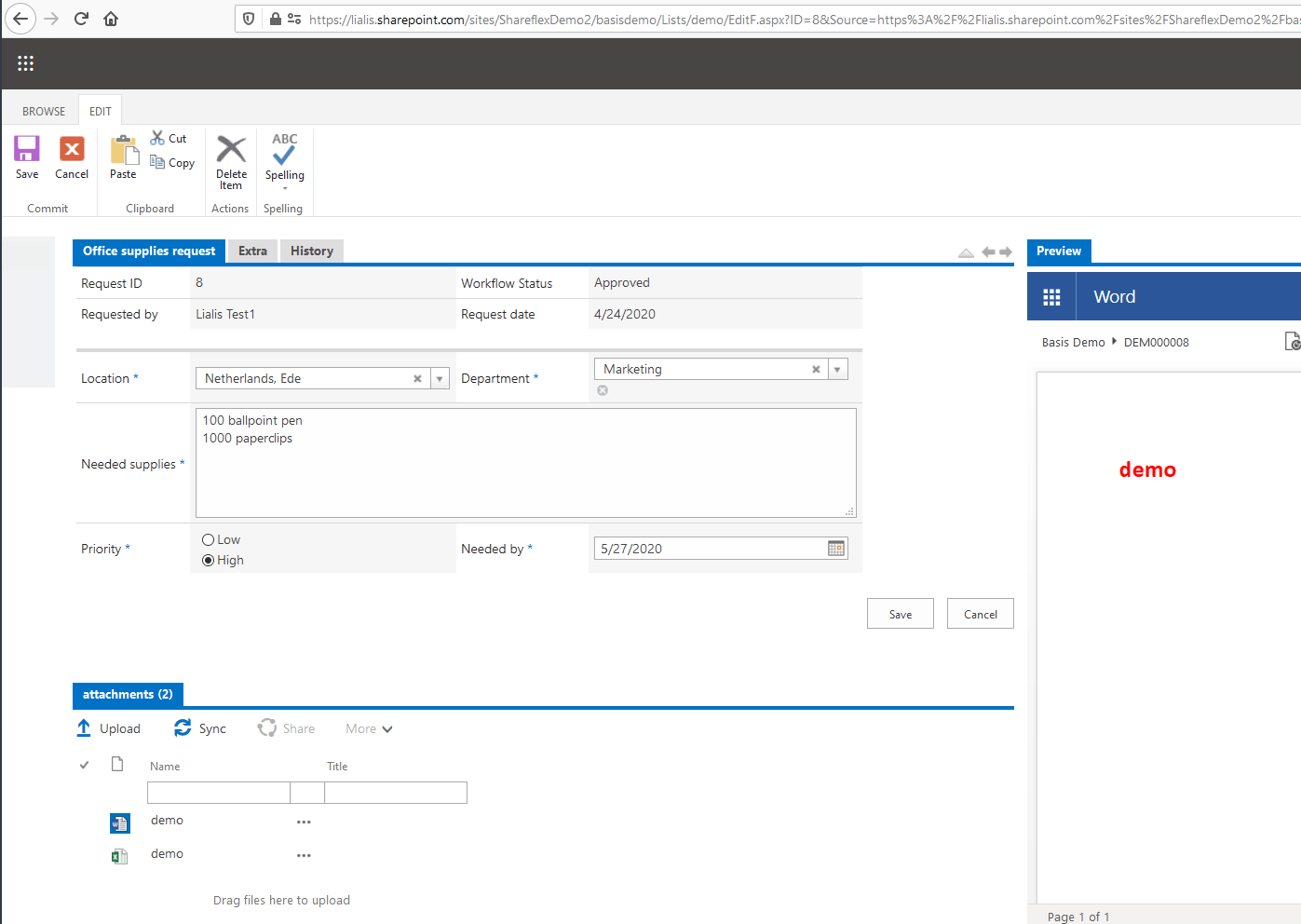 When working with the attachments there is a big difference between Nintex and Shareflex.
Nintex saves the attachments as part of the form. There is no attachment version history available. Only the list item version history is available.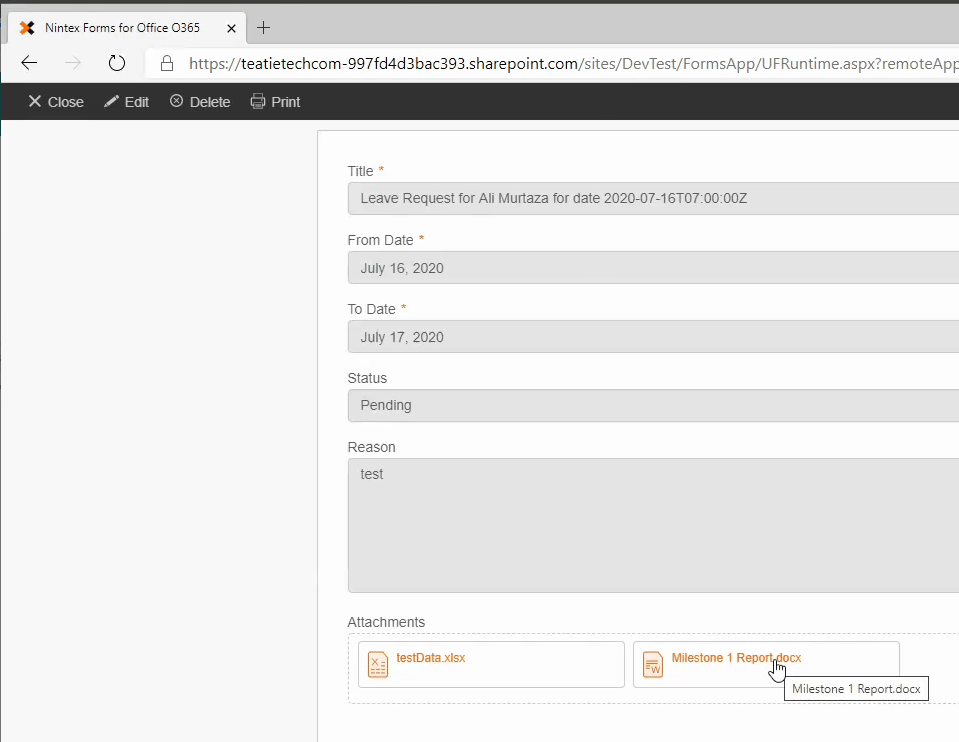 In Nintex it is possible to edit the attachment, but only in Word, not in Word online.




Nintex saves the attachments as item attachments by default. If you want to save the attachments in SharePoint document libraries it can be done via a Nintex workflow which add more complexities:
You need to save attachments in document libraries using workflow actions
After each addition/modification, you need to run workflow and add the attachments in a document library with correct references and other information.
With Nintex, added attachments cannot contain additional Metadata like created date, category and so on.
With Shareflex an uploaded attachment is stored in a SharePoint library, in this example "Audit Documents".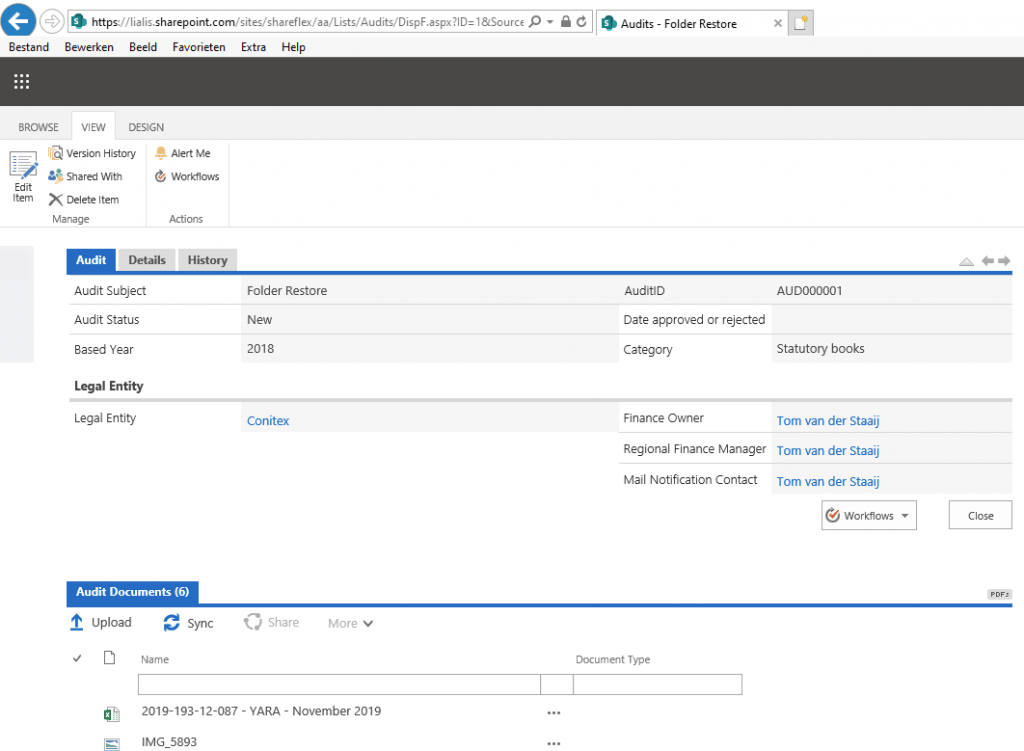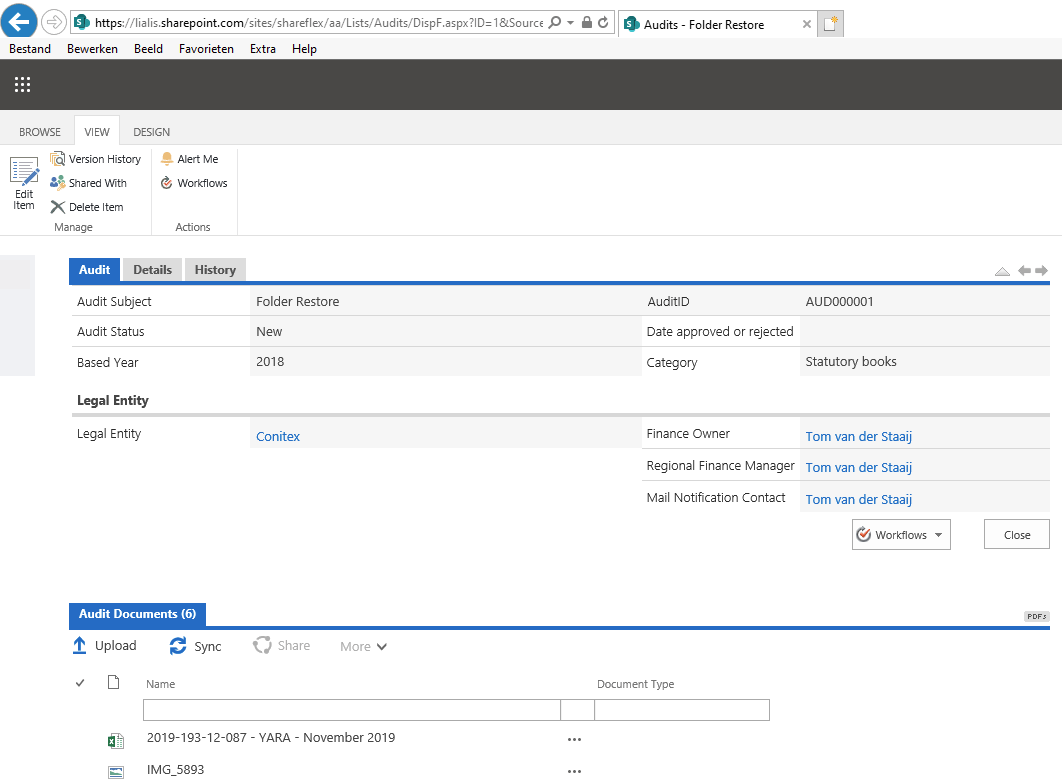 Shareflex present the attachment on the same screen as the meta data.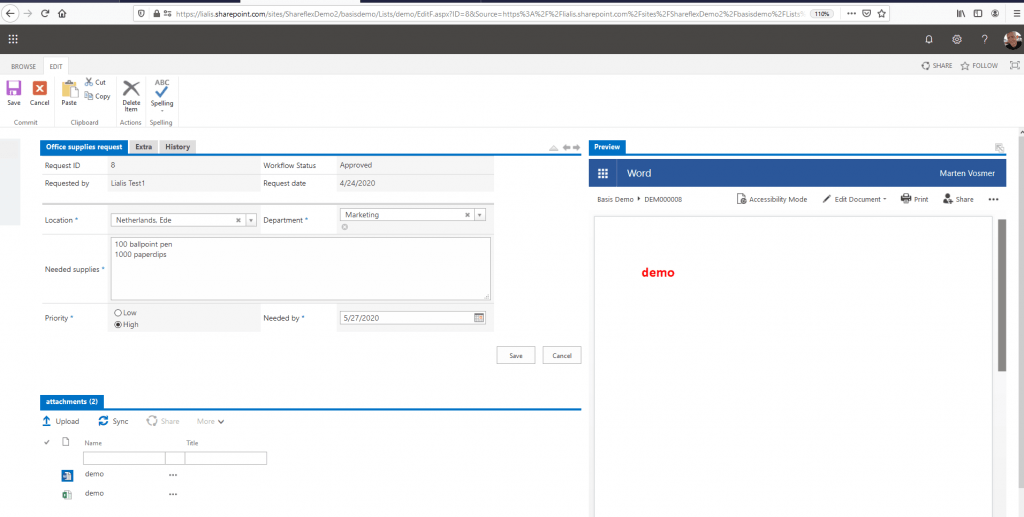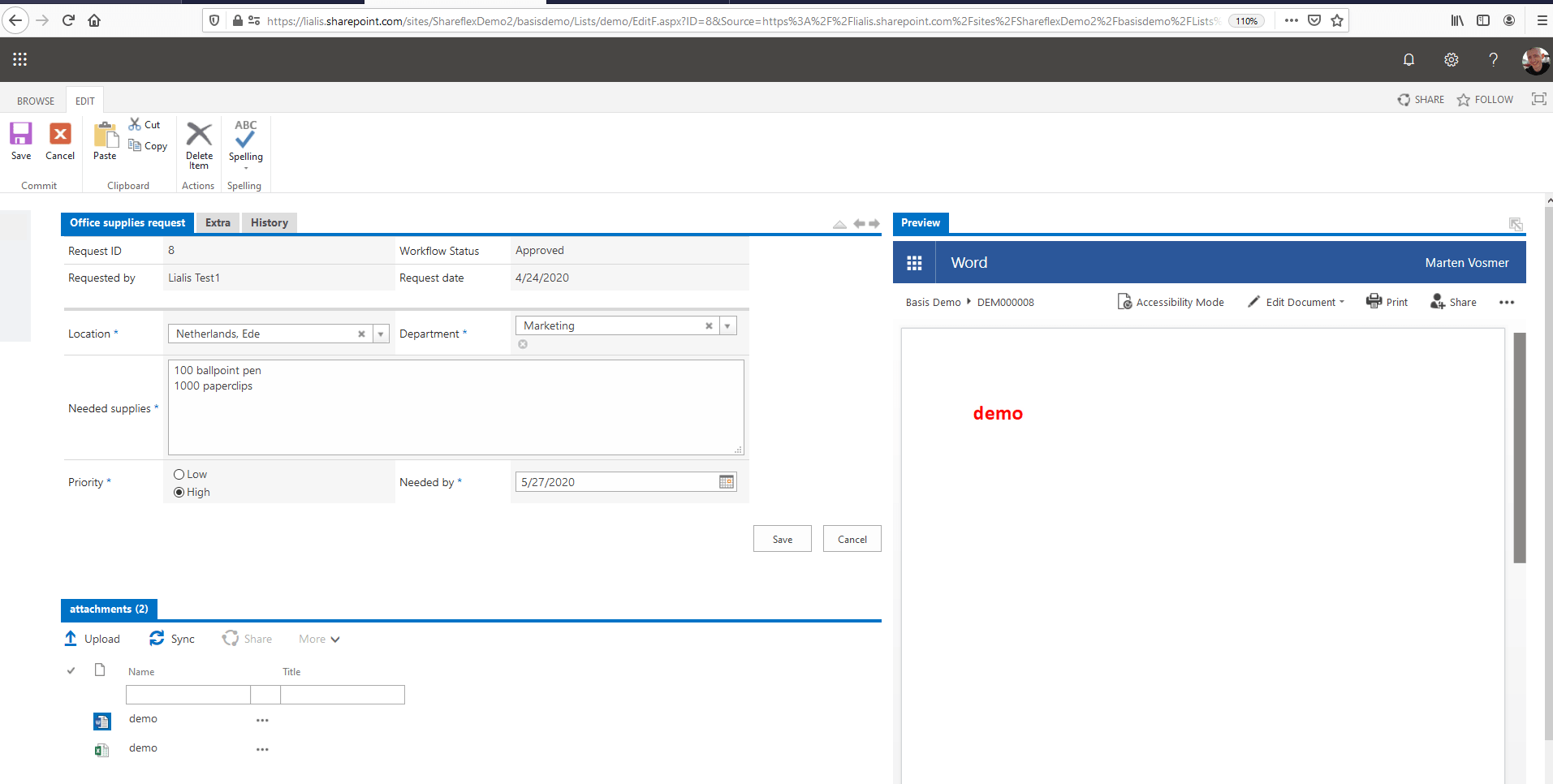 Shareflex uses the full power of document libraries, attachment versioning is by default available.
Workflow – not much difference between Nintex and Shareflex
In below demo the Nintex workflow cloud is started filling out the form and pressing the submit button.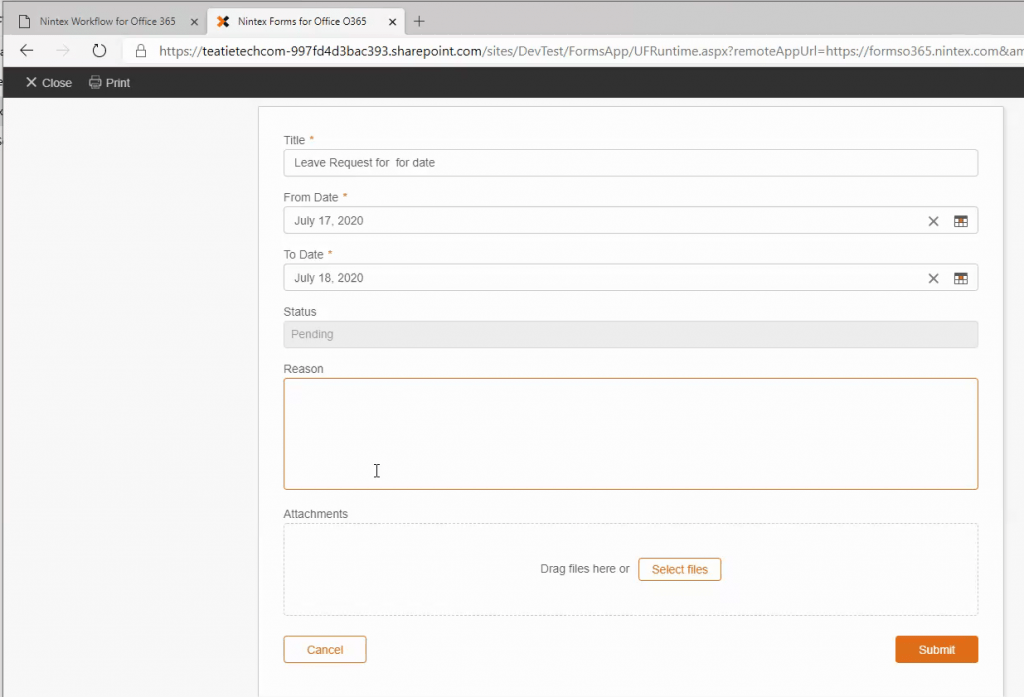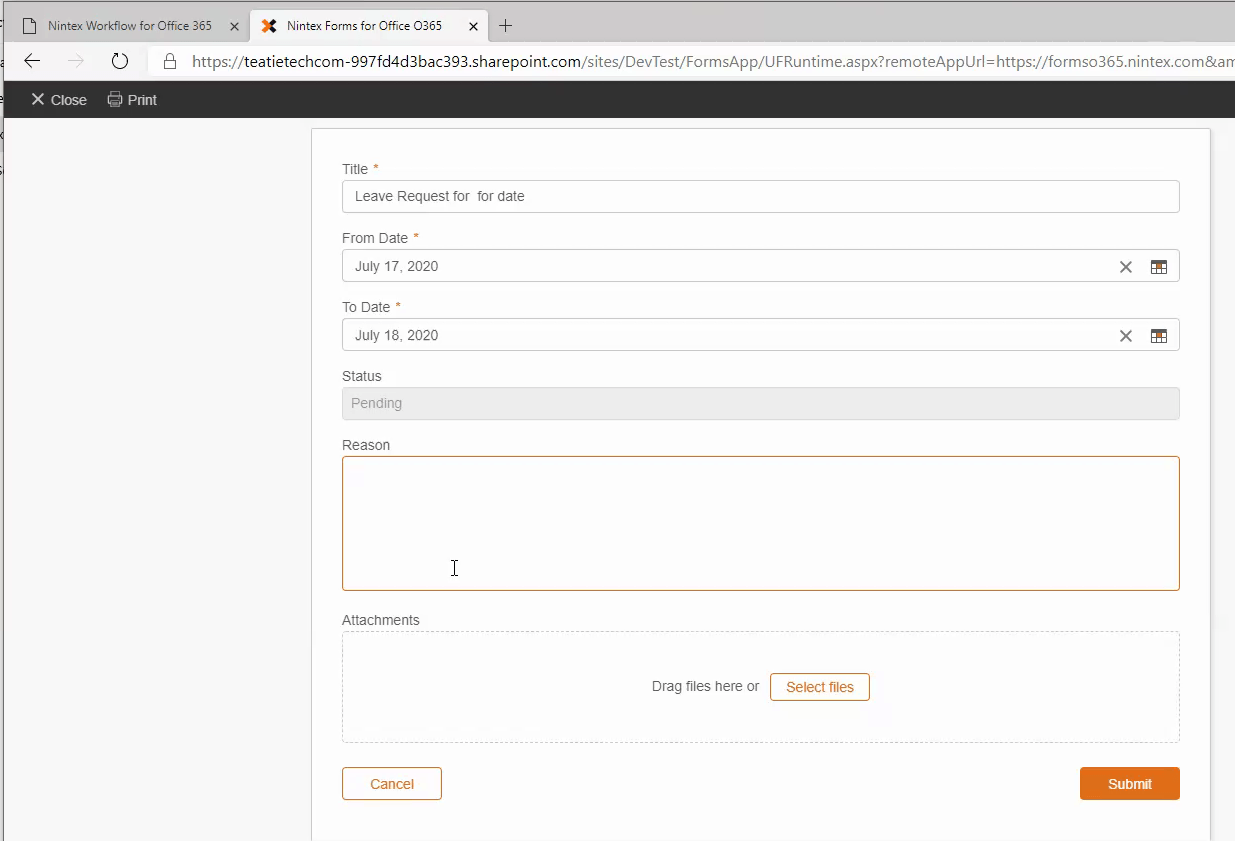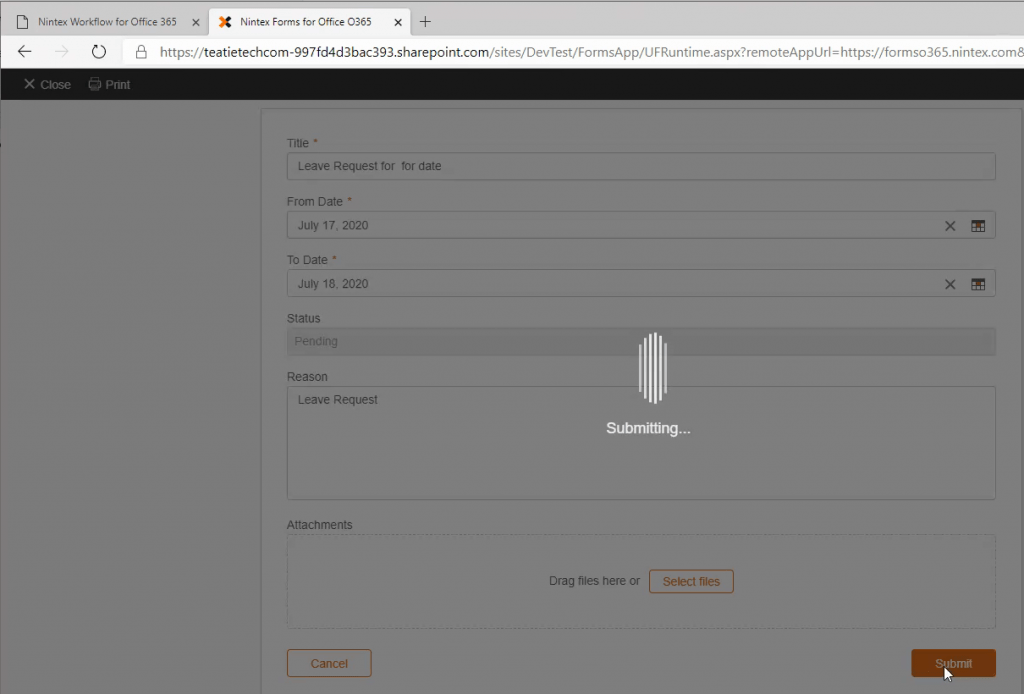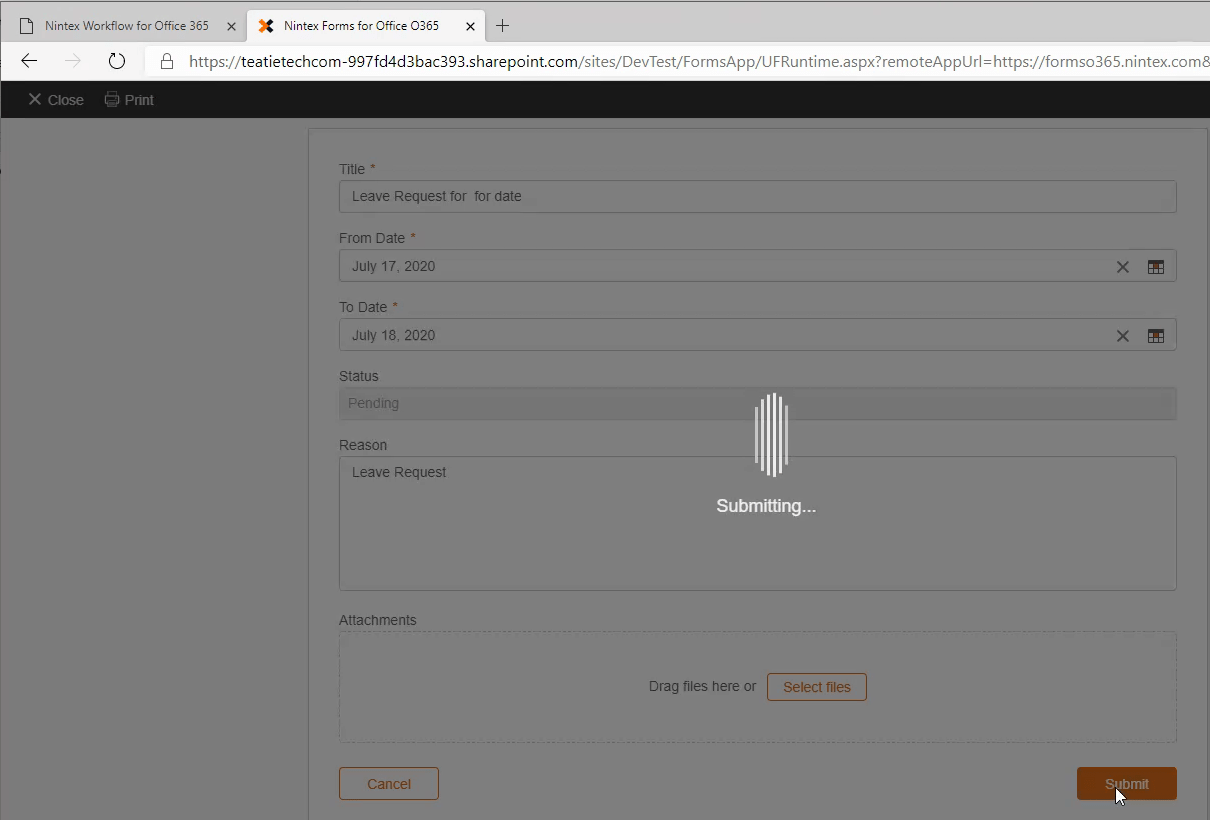 After a short time the Nintex office 365 workflow is started by SharePoint Online.
Starting a workflow with Shareflex works in the same manner, the only difference is that  the form has to be saved before the workflow submit button appears on the form.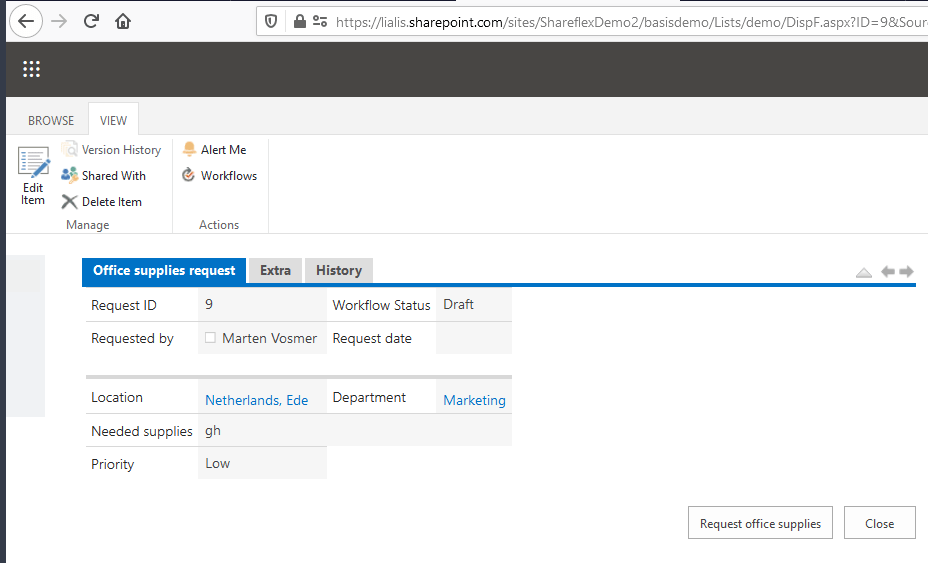 There is no difference between the emails sent by Nintex or Shareflex workflows to users, who have to carry out a workflow task. The image below displays a Nintex workflow notification email.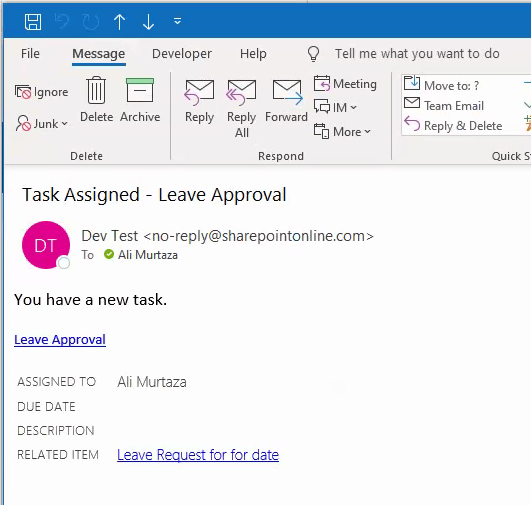 A Shareflex workflow notification email is displayed below.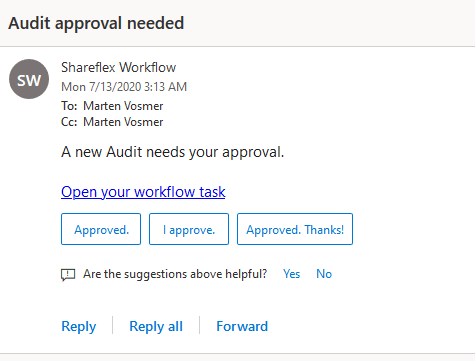 There is no difference on how the workflow approval form looks between Nintex and Shareflex.
For both solutions, the request details are at the bottom and the approver input fields are on the top of the form. In the image below, the Nintex approval form is displayed.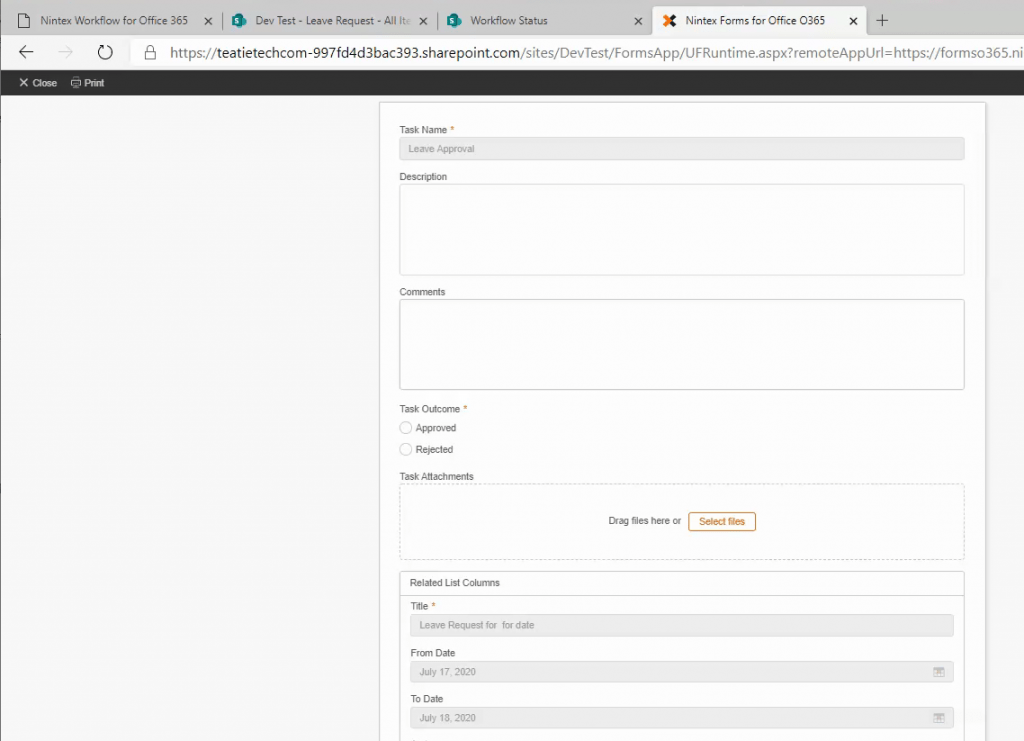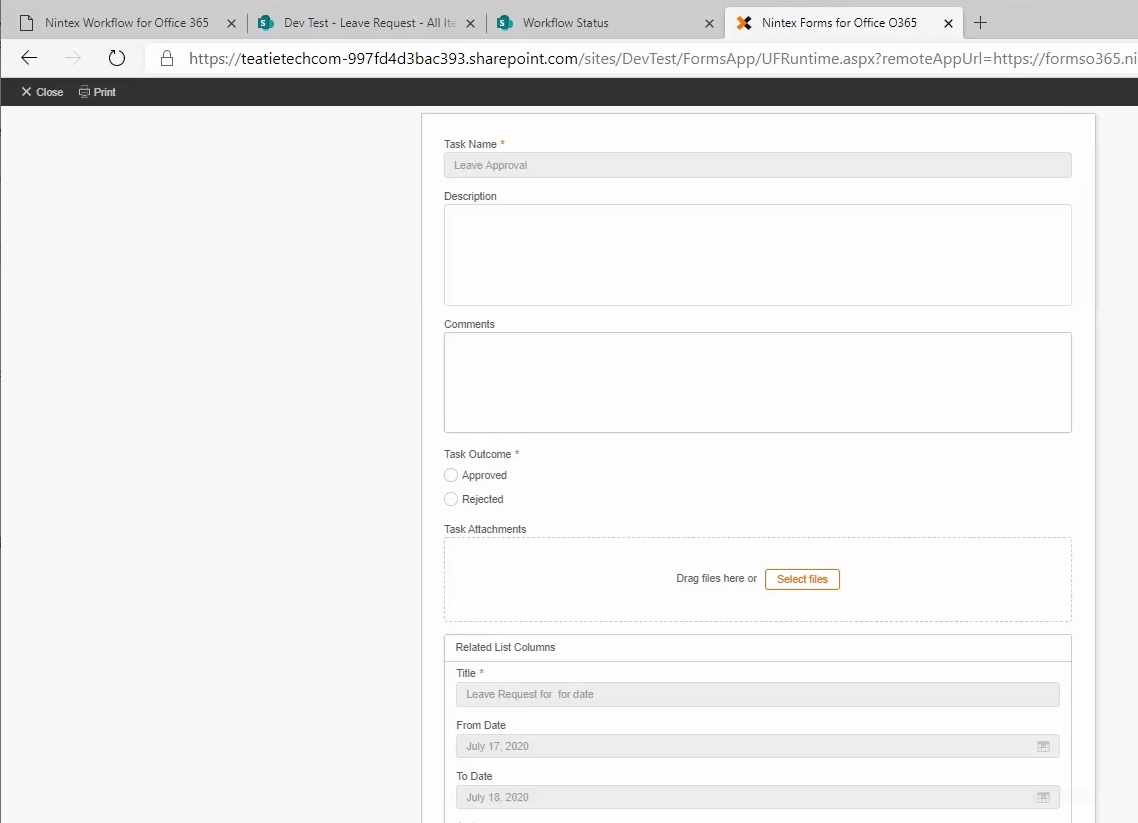 The Shareflex approval form is displayed in the image below.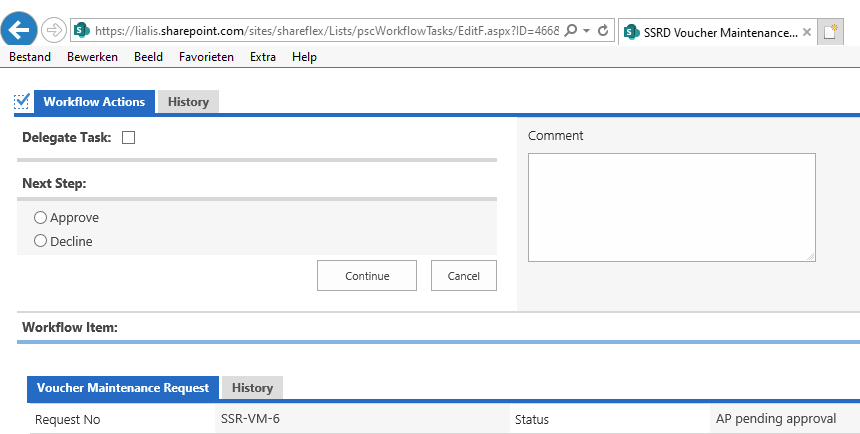 Nintex and Shareflex are both able to present the user a list of workflow tasks. First the Nintex workflow tasks.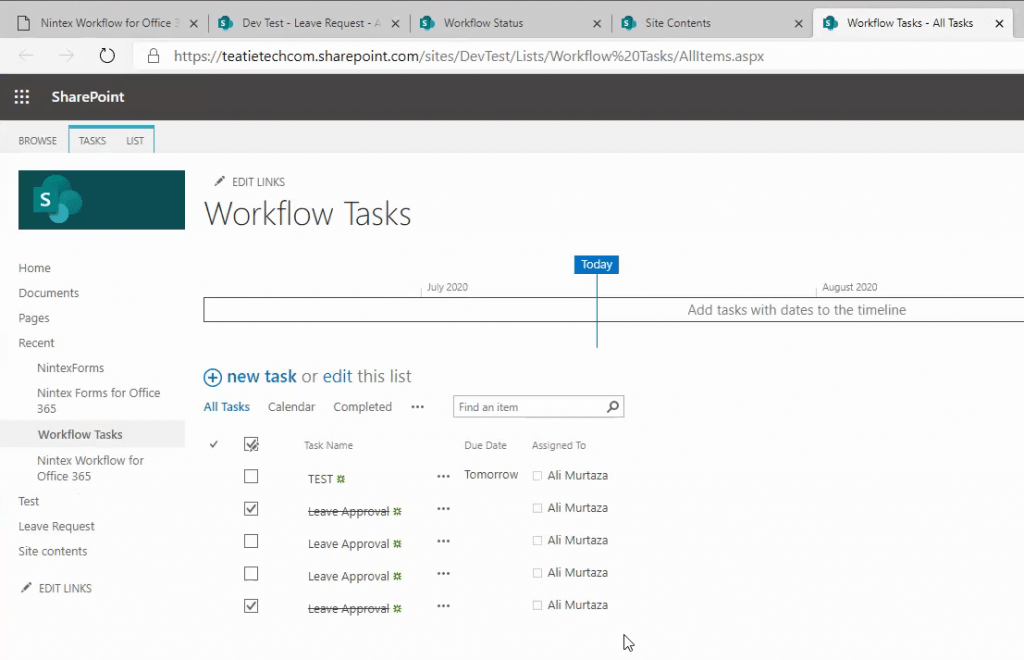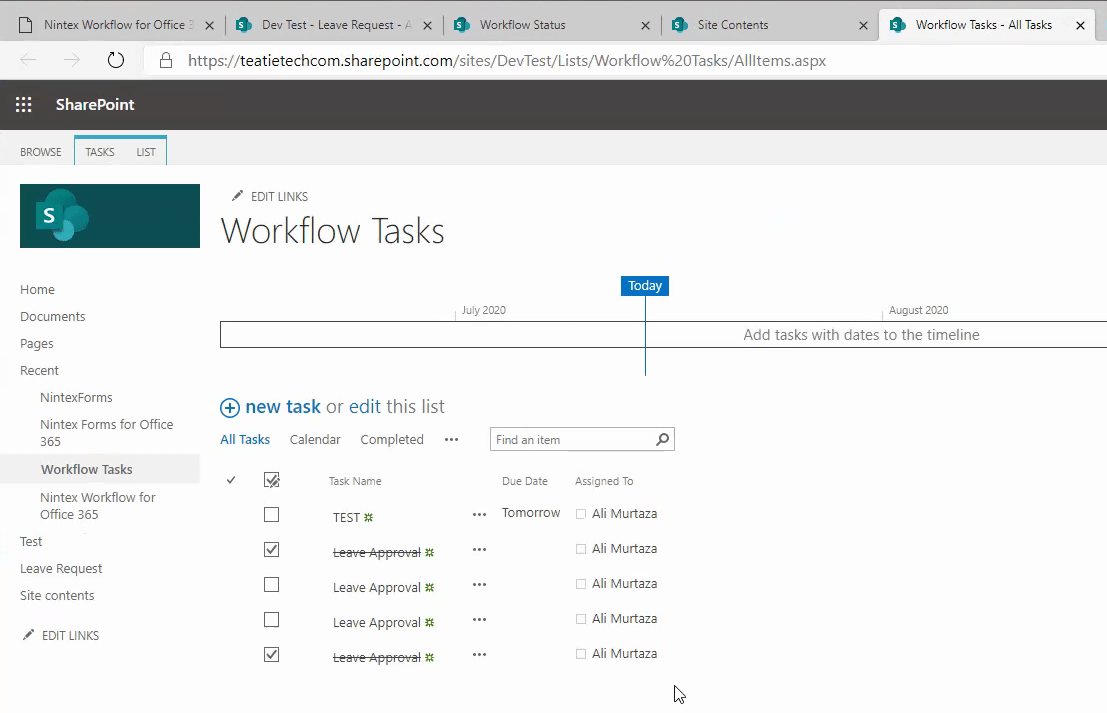 Below the Shareflex workflow tasks.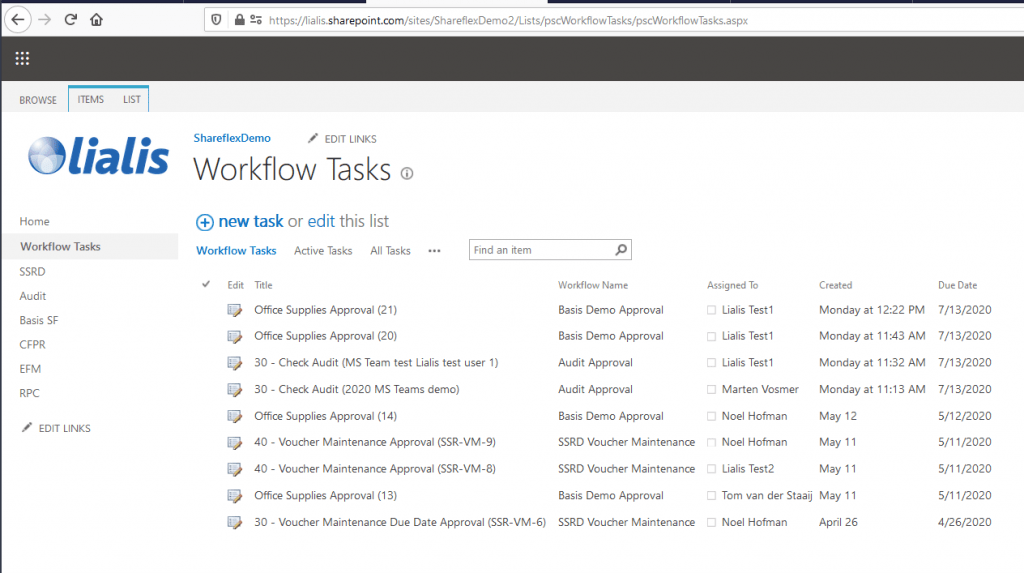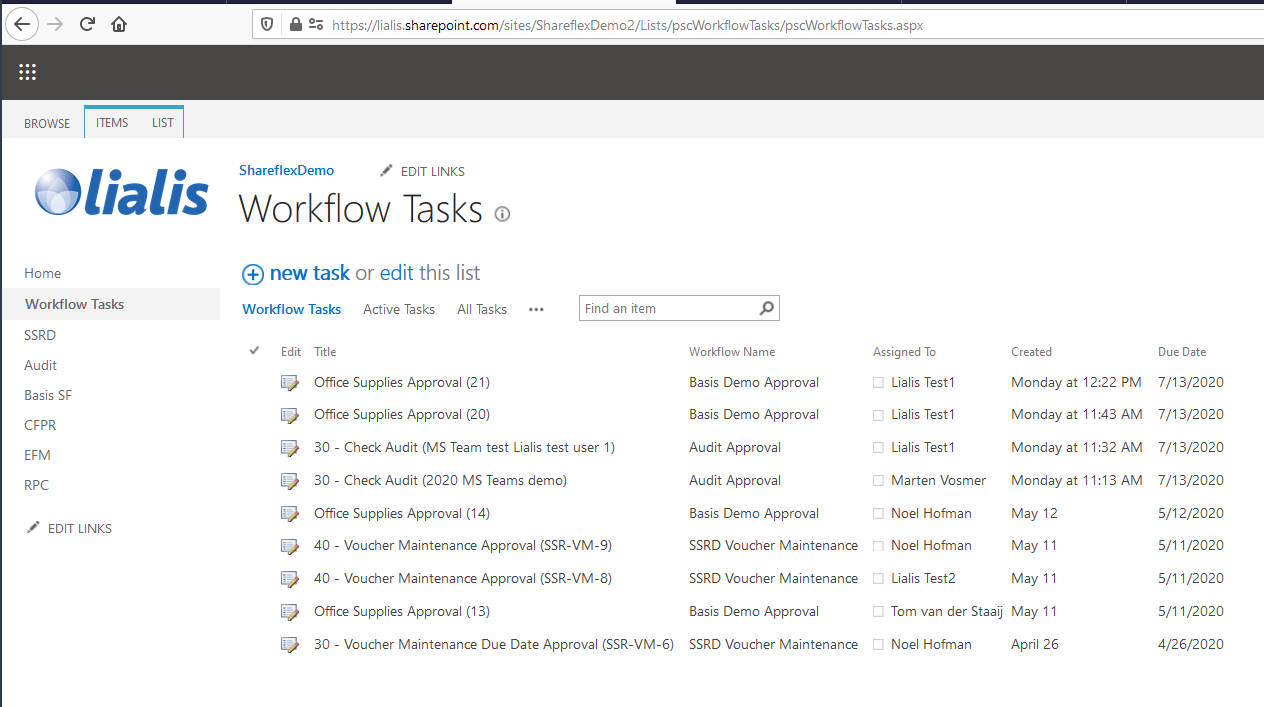 Complex forms – big difference
With Shareflex it's possible to design very complex forms because with Shareflex the developers can use JavaScript, HTML and CSS. This is not the case with Nintex.
Nintex customizes default list form views i.e. New Item, Edit Item and View Item. Nintex is providing a facility to users to design the forms by drag and drop. But it will help you only to design simple forms including multiple pages / tabs. Nintex saves all the data in the SharePoint Online list. It is not possible to include other lists and libraries on the same page with Nintex, while this is no problem with Shareflex.
Shareflex can give a 360 view for one item connected to different lists and libraries, see below image as an example of a complex form developed with Shareflex.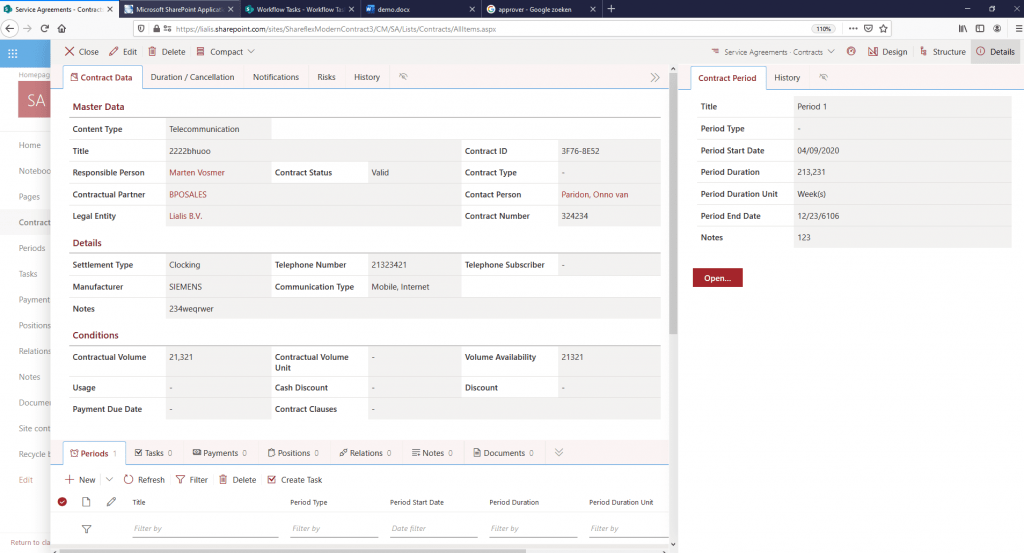 Related lists – big difference
A related list is an additional list in SharePoint online where related information is stored. Shareflex can display these related lists on the SharePoint form, this is not possible with Nintex.
On this page, a Business Partner item is displayed, including all related information from different lists.
On the bottom, the Contact Persons list is displayed with all contact persons from this business partner
On the right, multiple document libraries are displayed. When these libraries contain document sets that are related to this business partner, these document sets are displayed (for instance the 'Oud IJzer' document set in the 'Purchase Agreement' library) and can be opened from here.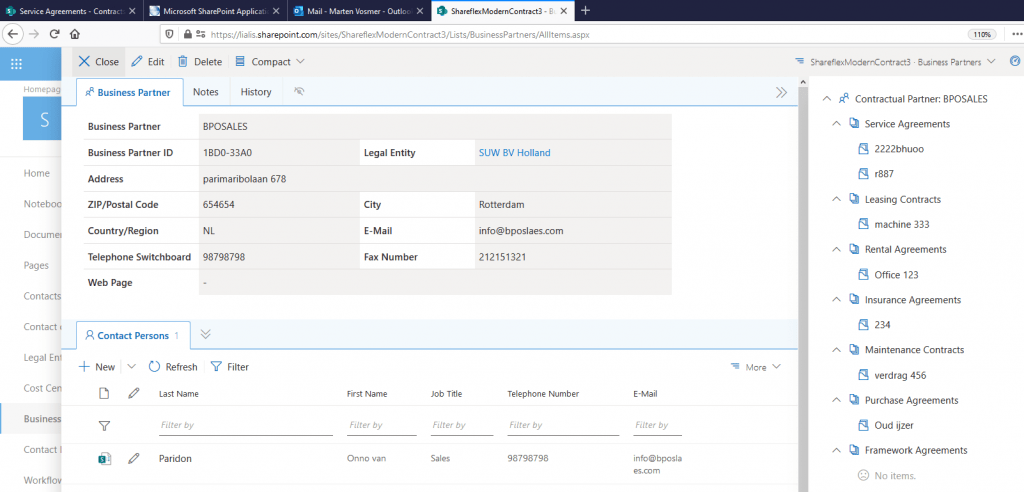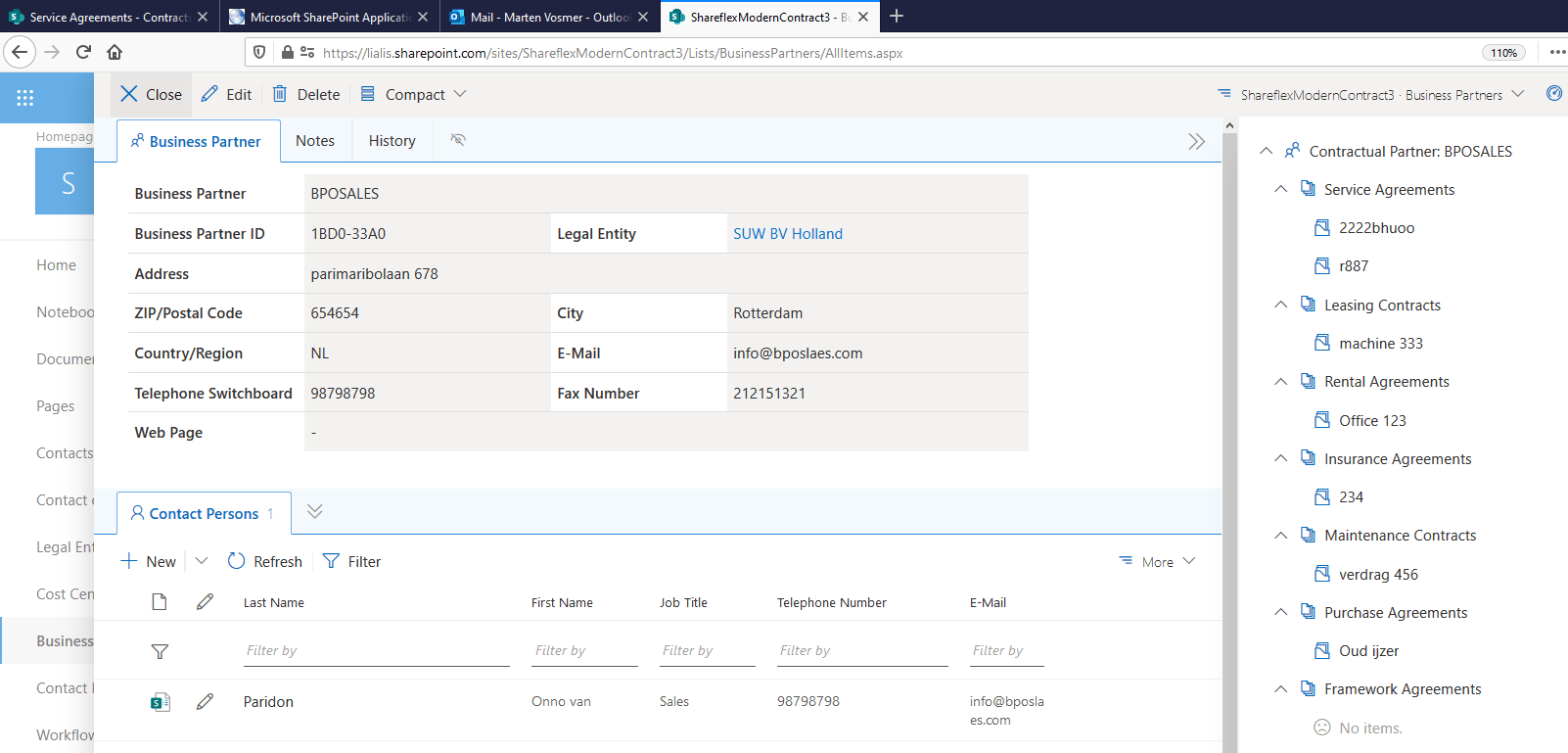 When a related item from an external document library is opened, it will display on the same page, displaying as an overlay to the parent item. When the related item is closed, you will see the parent item again.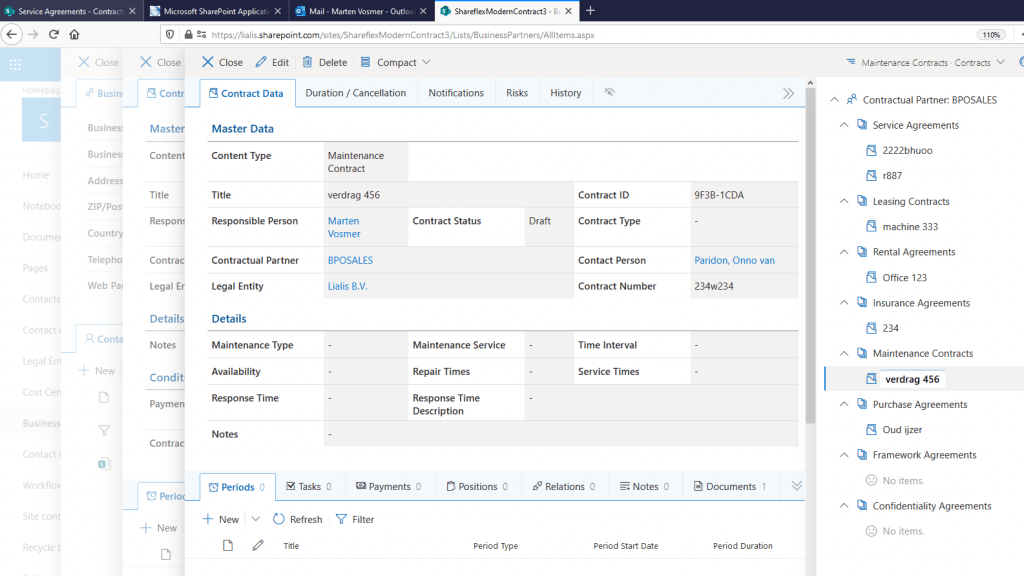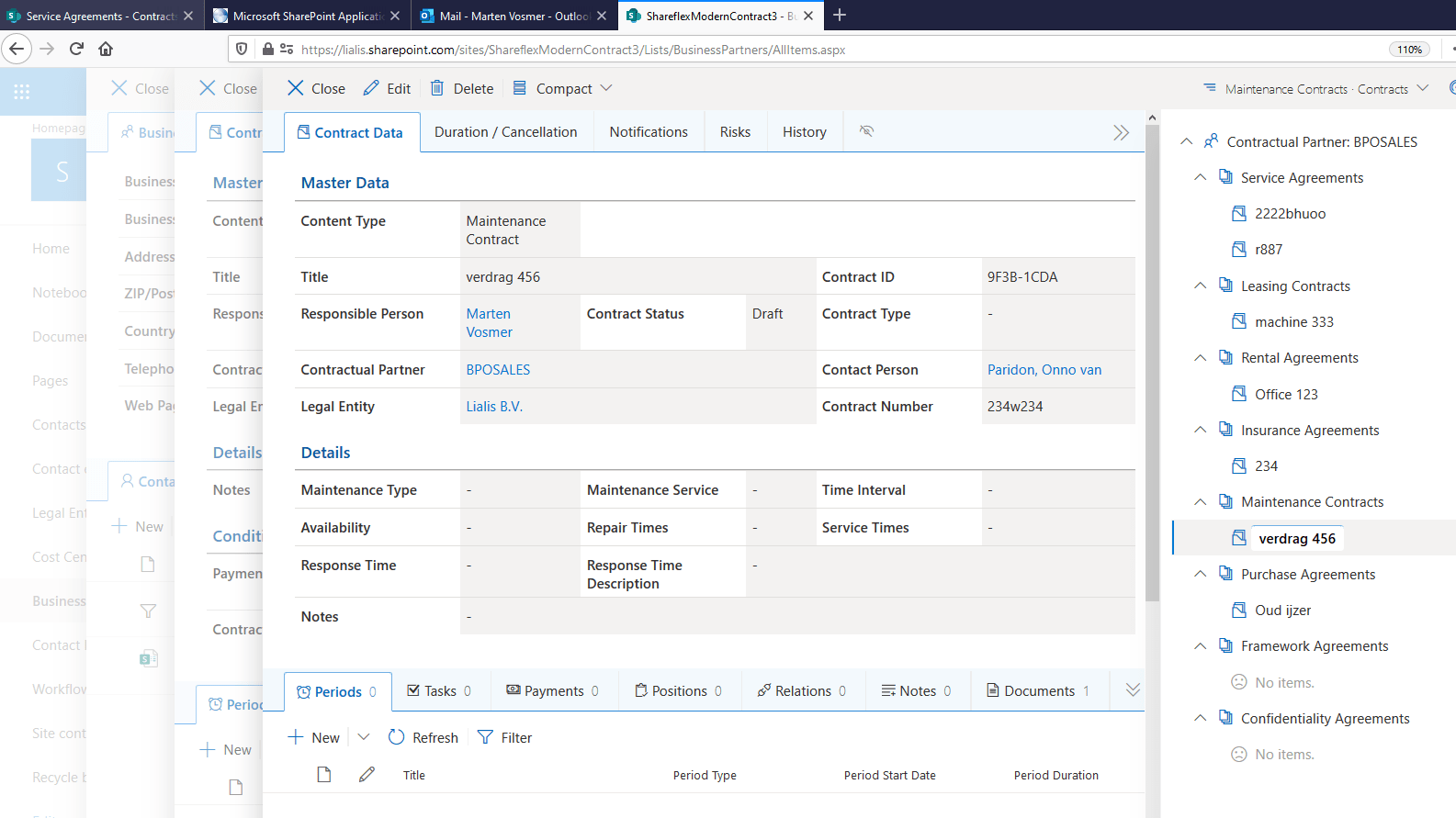 So on one page, multiple (related) lists and libraries can be displayed, including the (filtered) content. You can open and edit these items directly by clicking on it, you do not need to go to the Site Contents first to open a related library or list.
Administration – big difference
Nintex administration
Is not very difficult to install and run the Nintex. Add the Nintex app which is available on SharePoint store. Nintex executes most installation actions at the Nintex cloud servers and some data will be saved at the clients SharePoint online site. By providing an external service, client may not have privacy and control on some confidential information.
Shareflex administration
Shareflex offers a Shareflex app in the SharePoint App Catalog. The installation of this app on a new site collection is straight forward. After the installation of the app itself, you will have to execute a script to install several Shareflex add-ons. Unlike Nintex, Shareflex will store all core files in various lists and libraries in your own Sharepoint site collection.
App Deployment
With Shareflex the deployment of an application is done fully automated, by running a custom script from a .beeml XML file. This script mainly uses psLib functions (Shareflex specific functions based on JavaScript) for the deployment of the standard SharePoint design elements like fields, forms, lists, views, etc., but the script can also include JavaScript, JQuery, CAML code that is being copied into the deployed elements.
During the installation of Shareflex, a deployment app is installed on the site collection, that redirects to a web IDE on azurewebsites.net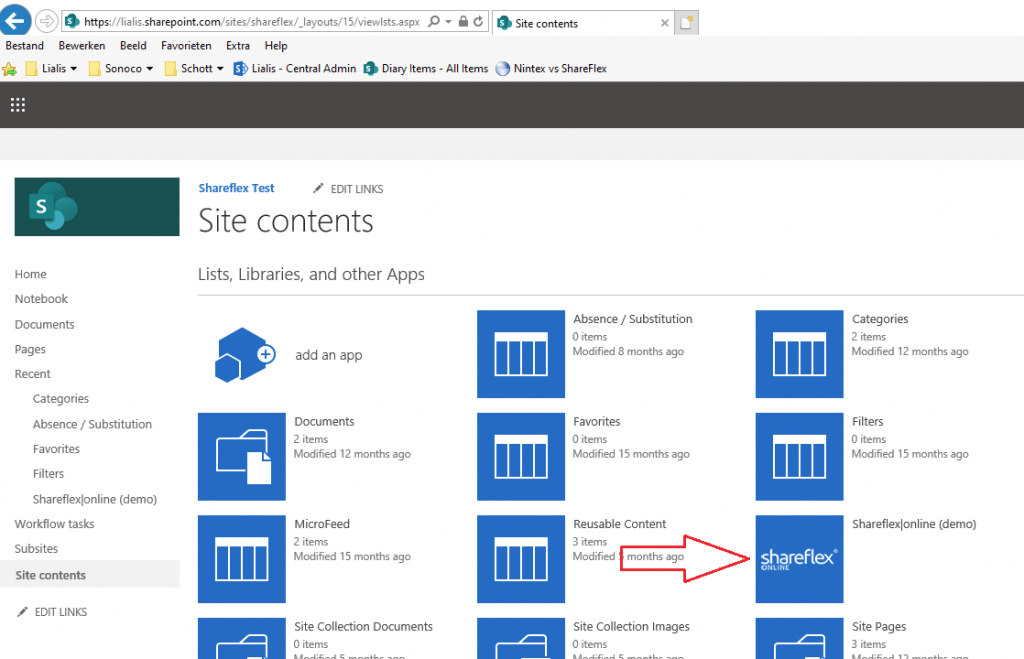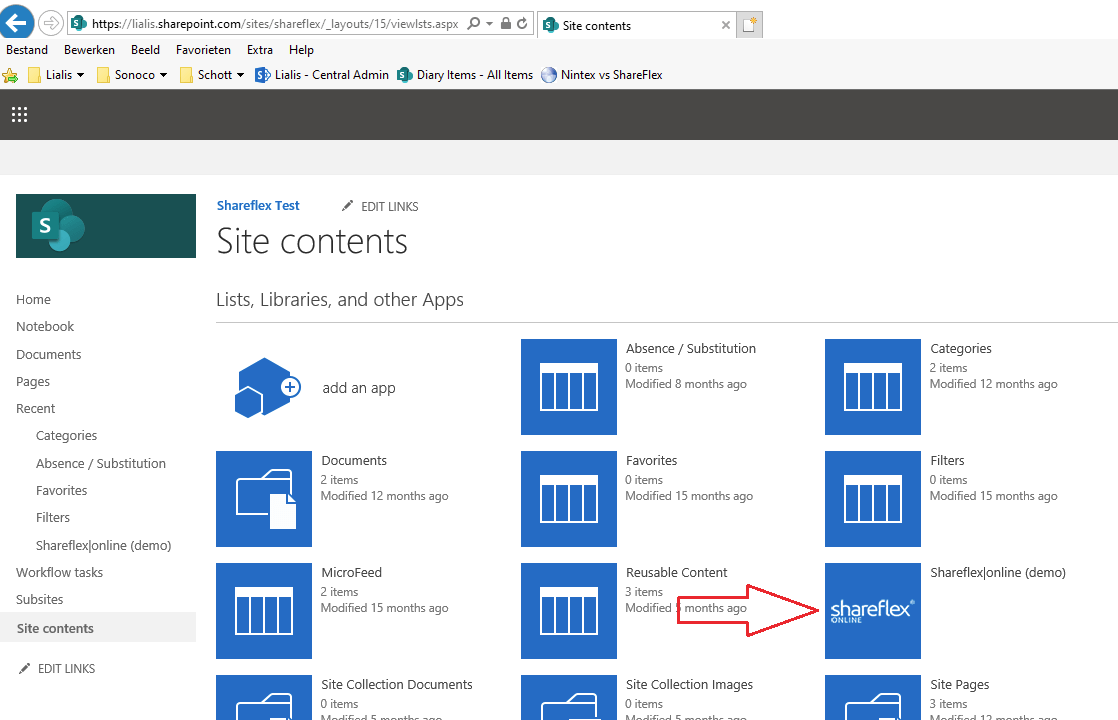 Here you can copy and run the deployment script. Subsite, lists, libraries, fields forms, functions and everything else can be pre-configured in this script. With only one click on the 'Execute' button, the complete application is deployed, configured and ready for use.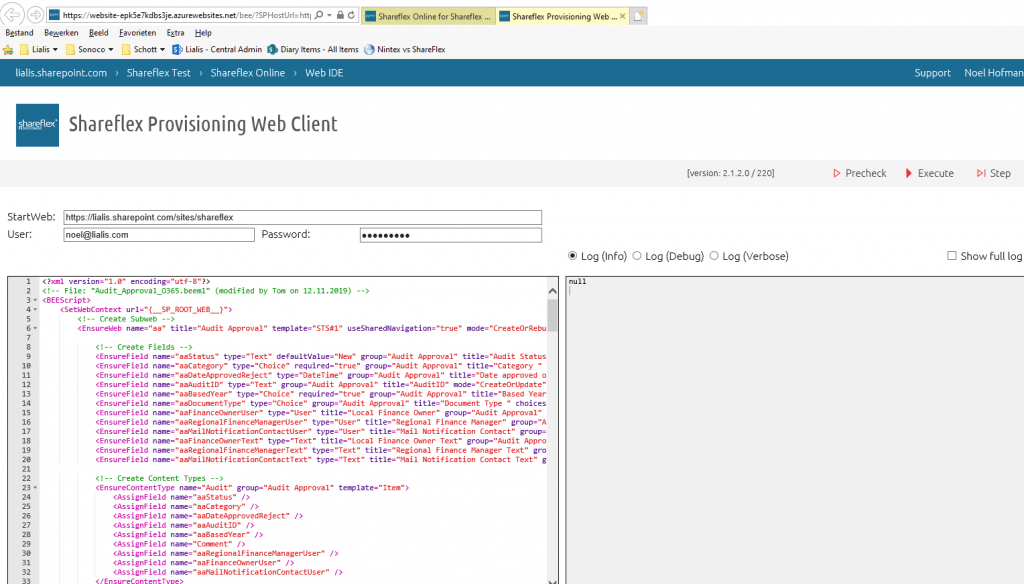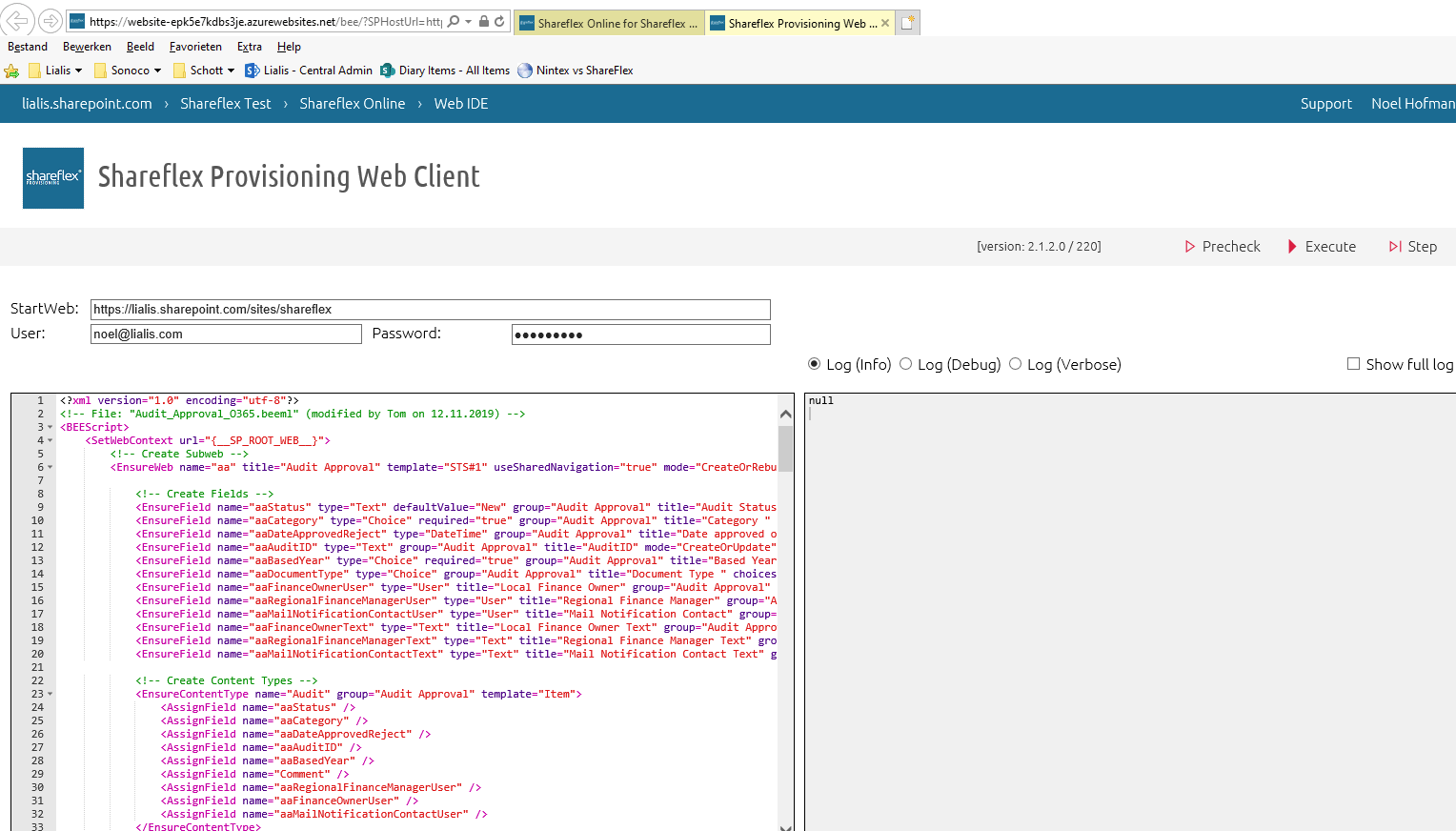 During deployment, the subsite, lists, fields, views and code is deployed directly by using psLib functions in this beeml file. Some design elements (like forms and workflows) are copied from the ..\pscBAF\Deployment\[ApplicationName] directory (ApplicationName is configurable).

For instance this piece of code, that copies form-related .xml and .js files from the ..\pscBAF\Deployment\Audit\FormConfiguration\ subdirectories to the ../pscBAF/FormConfiguration/ directory:


Shareflex offers a logging view where Administrators can debug workflow operations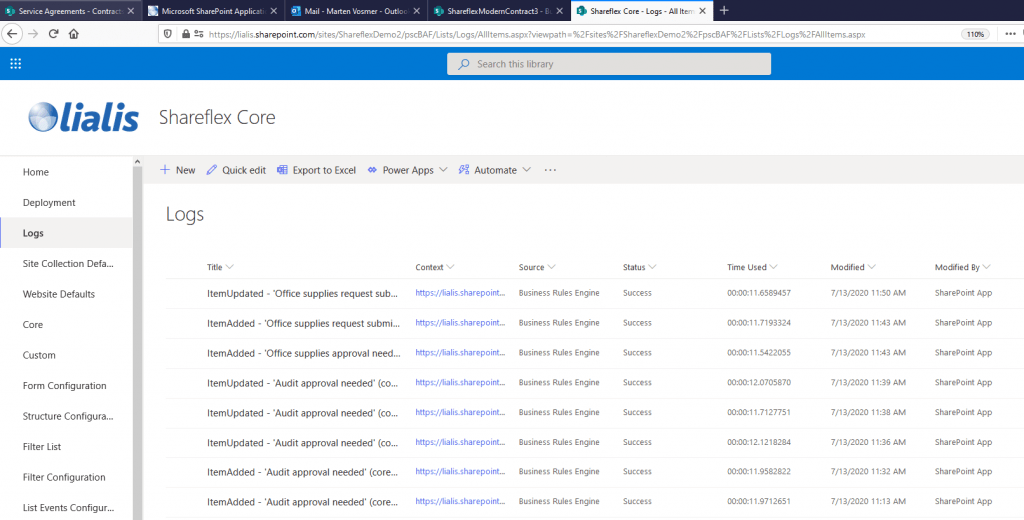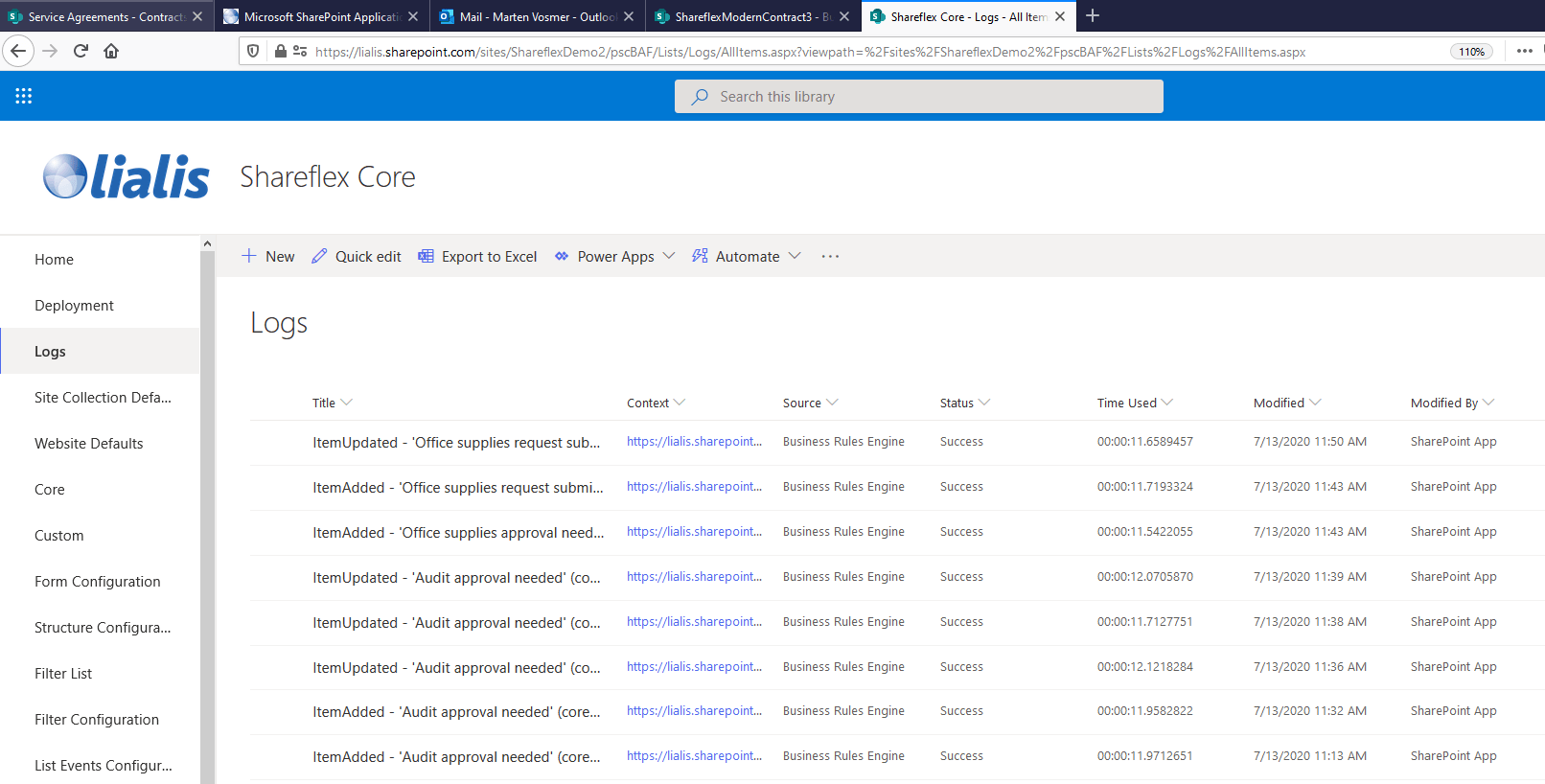 Shareflex offers an list where all emails send by the workflows can be viewed, in case of an error the Administrator can resend an email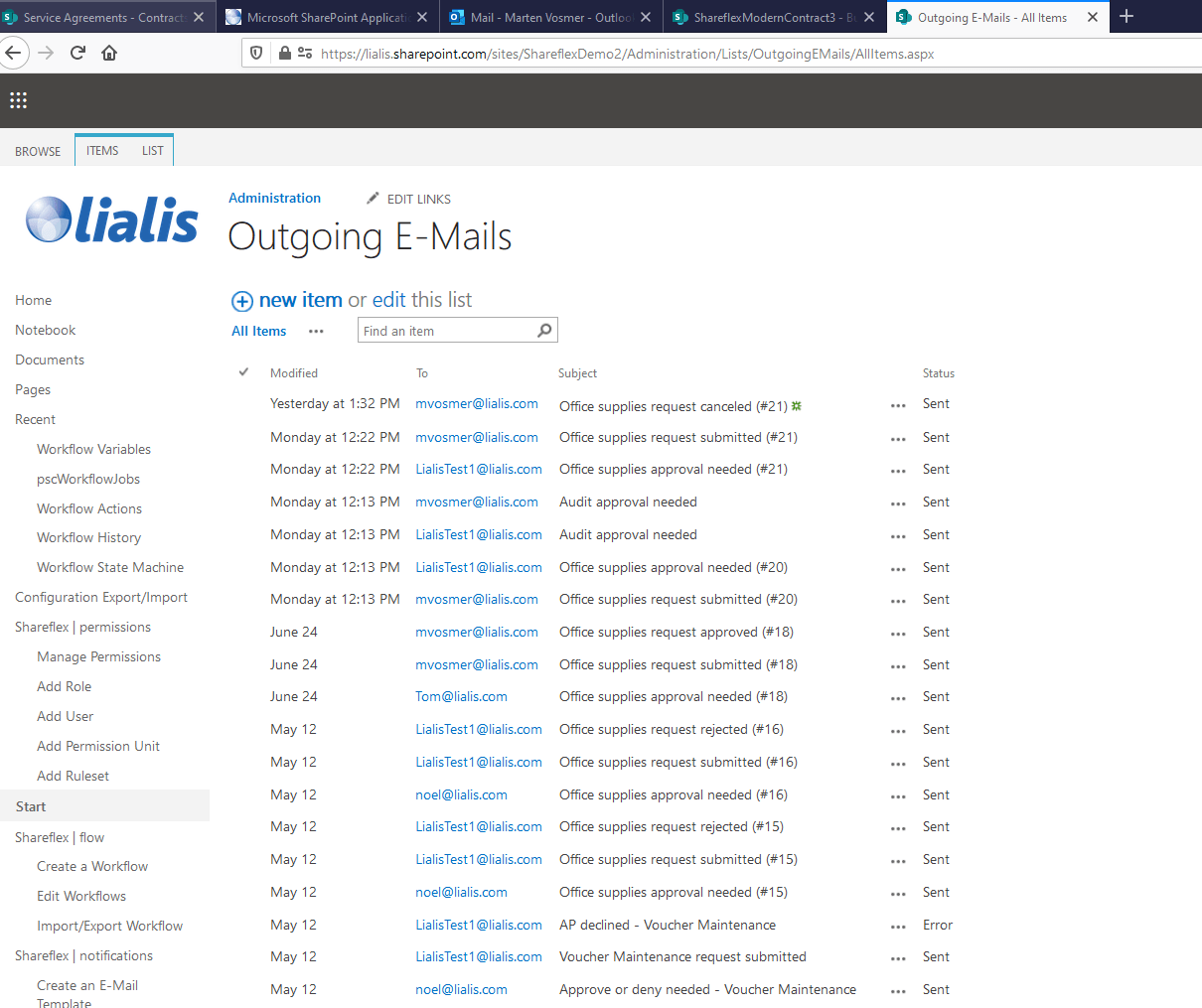 @Ali, write down how a Nintex app is rolled out to SP production site collection, it has been developed on a SP test site collection
To deploy the nintex app from test to production required below things.
Export Nintex Forms (Test)
Export Nintex Workflows (Test)
Take template of lists (Test)
 Create List using templates or manually (PROD)
Import Nintex Form ( PROD)
Import Nintex Workflow ( PROD)
Publish all forms and workflows
Nintex is using default SharePoint logs. There are no extra logs in the Nintex system. But in Nintex workflows you can add more logs using log in history action. ShareFlex is providing more extensive and details logs besides the SharePoint default logs.
Development
Form development
Nintex
The Nintex Responsive UI for SharePoint Online does not support JavaScript, CAML or any other programming language.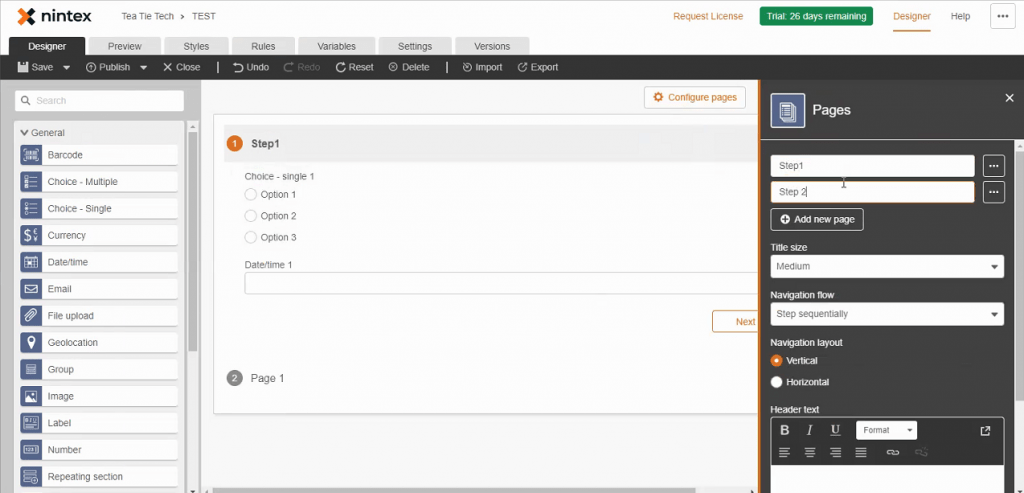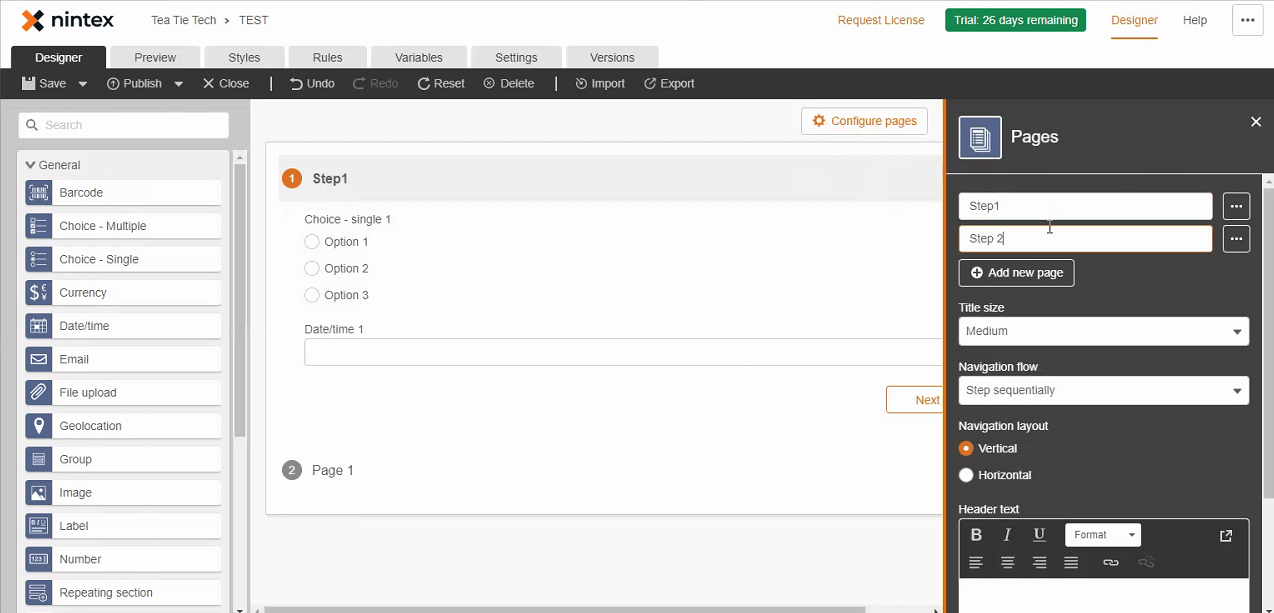 However, Nintex formulas can be used: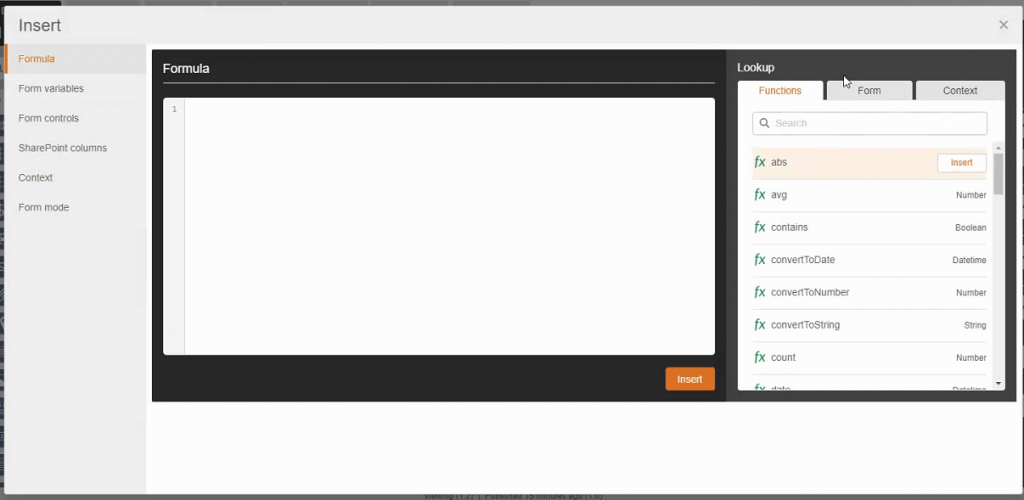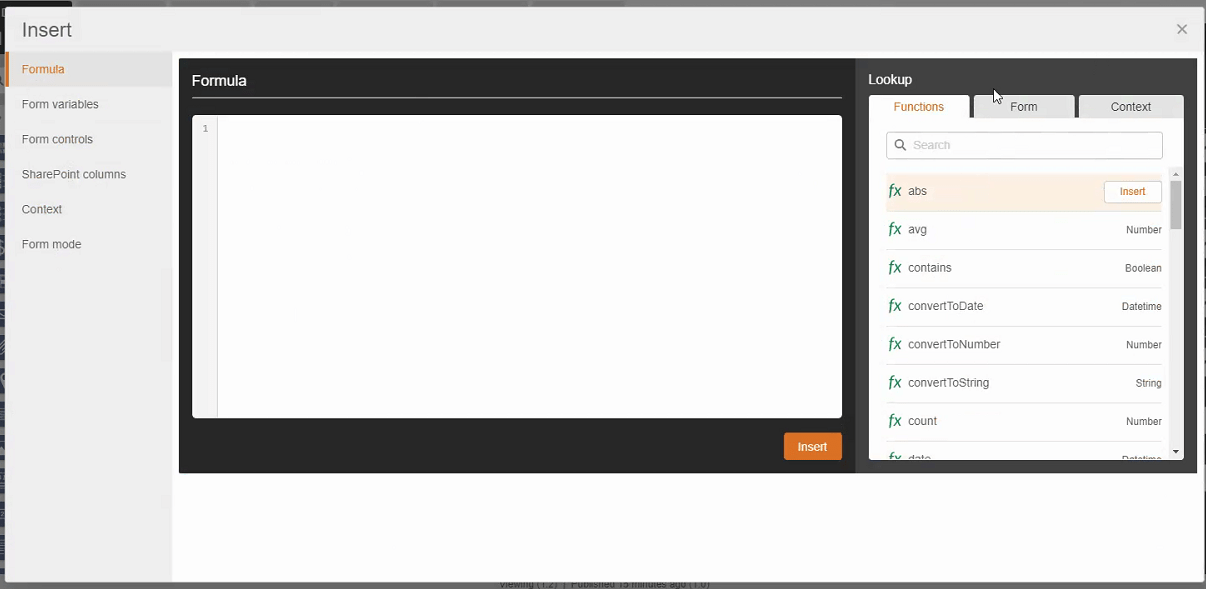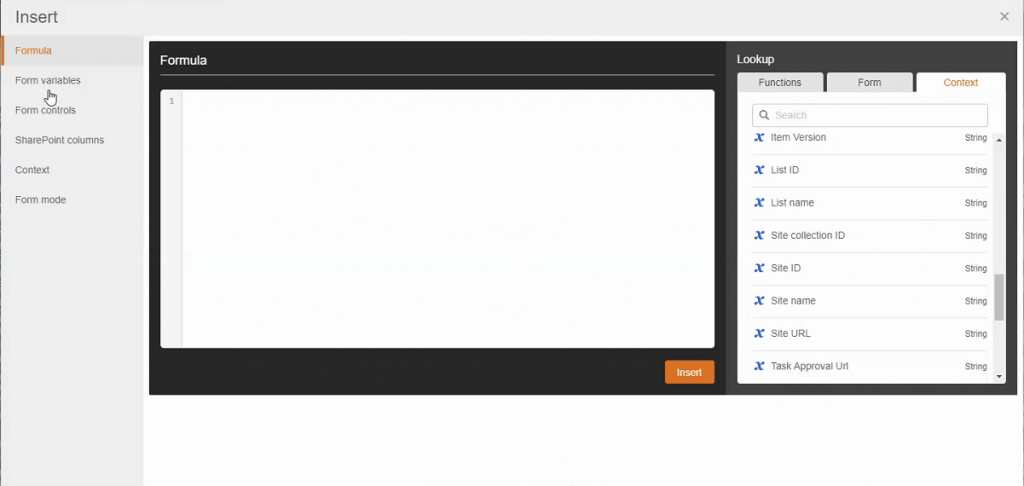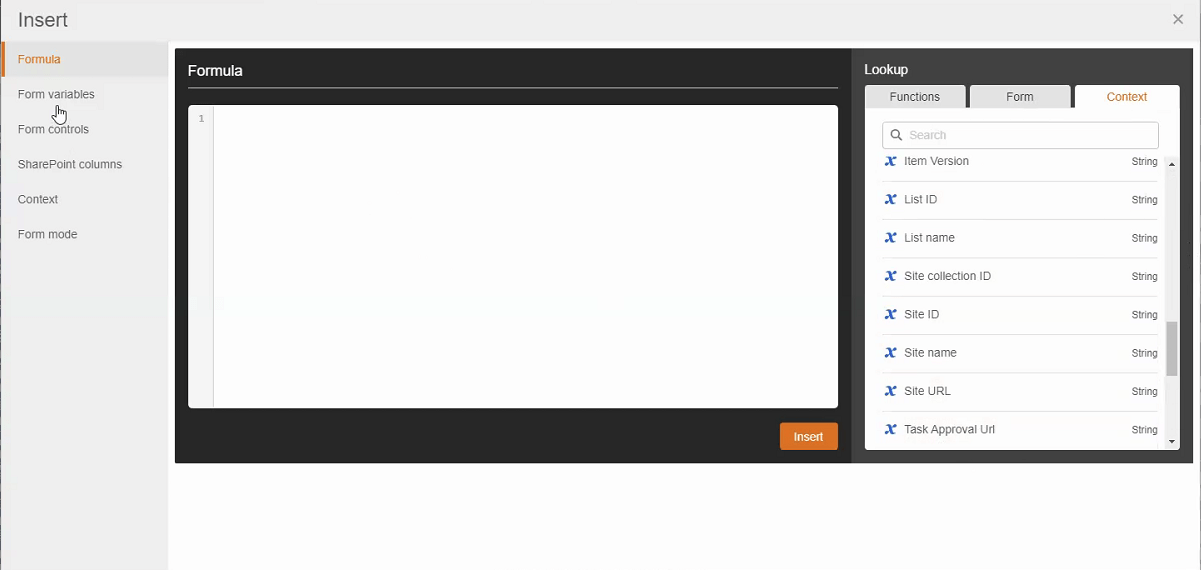 In Nintex you can customize the front-end form style, but you cannot use the SharePoint branding as Shareflex does.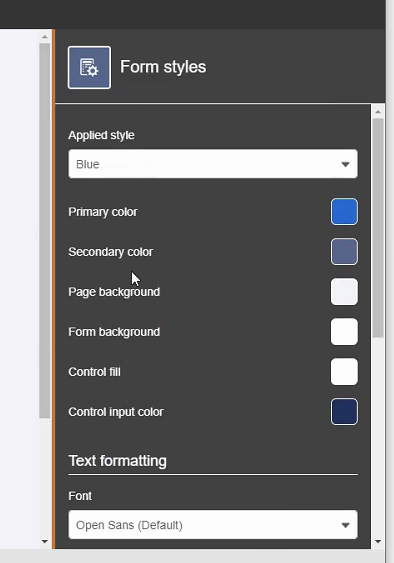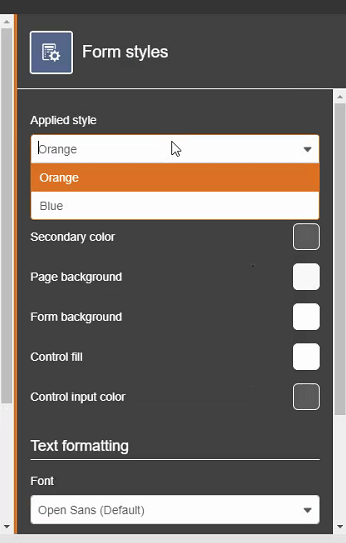 Where Shareflex uses Tabs on the form, Nintex uses multiple pages on a form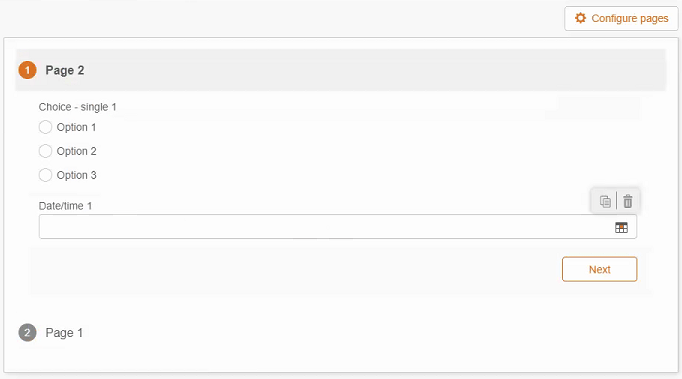 When the navigation layout is set to "horizontal", these pages look like tabs.


Specific for Nintex forms is the use of the 'repeating sections' form element: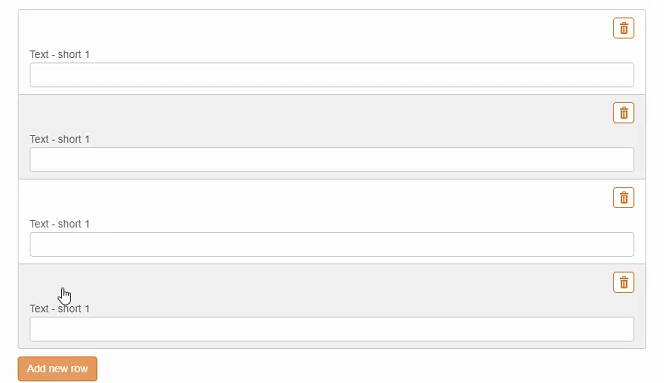 Nintex can help to execute web request on the forms and workflows which gives advantage to integrate with other systems.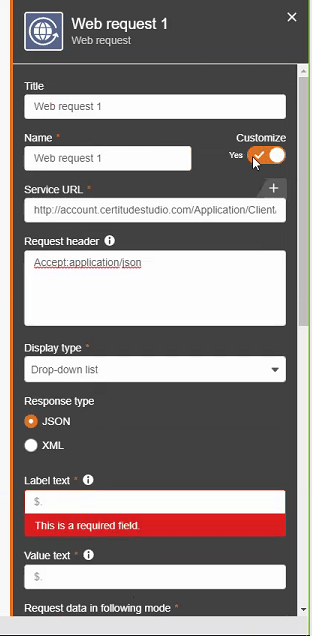 If you create a form field from the Nintex forms designer, the field and content is stored with Nintex, not in SharePoint. To save a Nintex field content in SharePoint, you need to connect the Nintex field with an existing SharePoint column.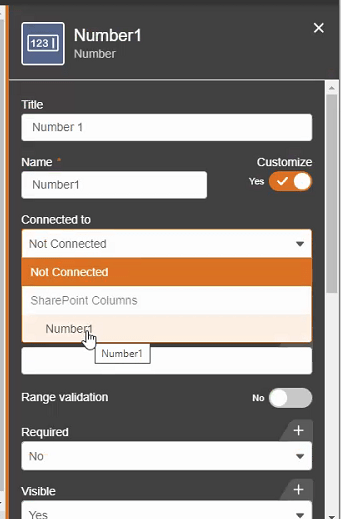 Instead of creating fields with the Nintex designer, you can select existing SharePoint Site/List columns. The content of these fields are stored in the SharePoint list items.
You can export a form to the JSON format: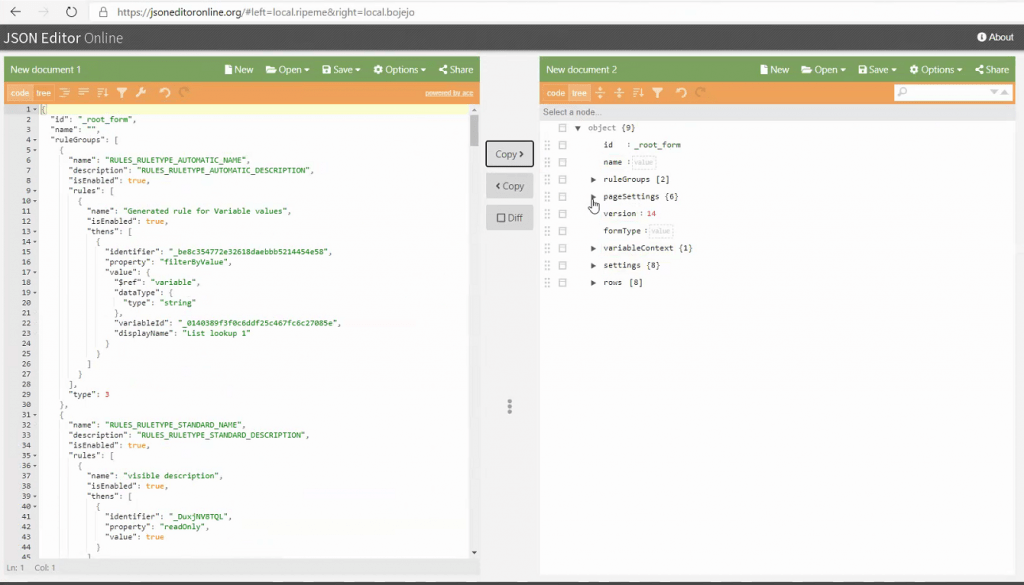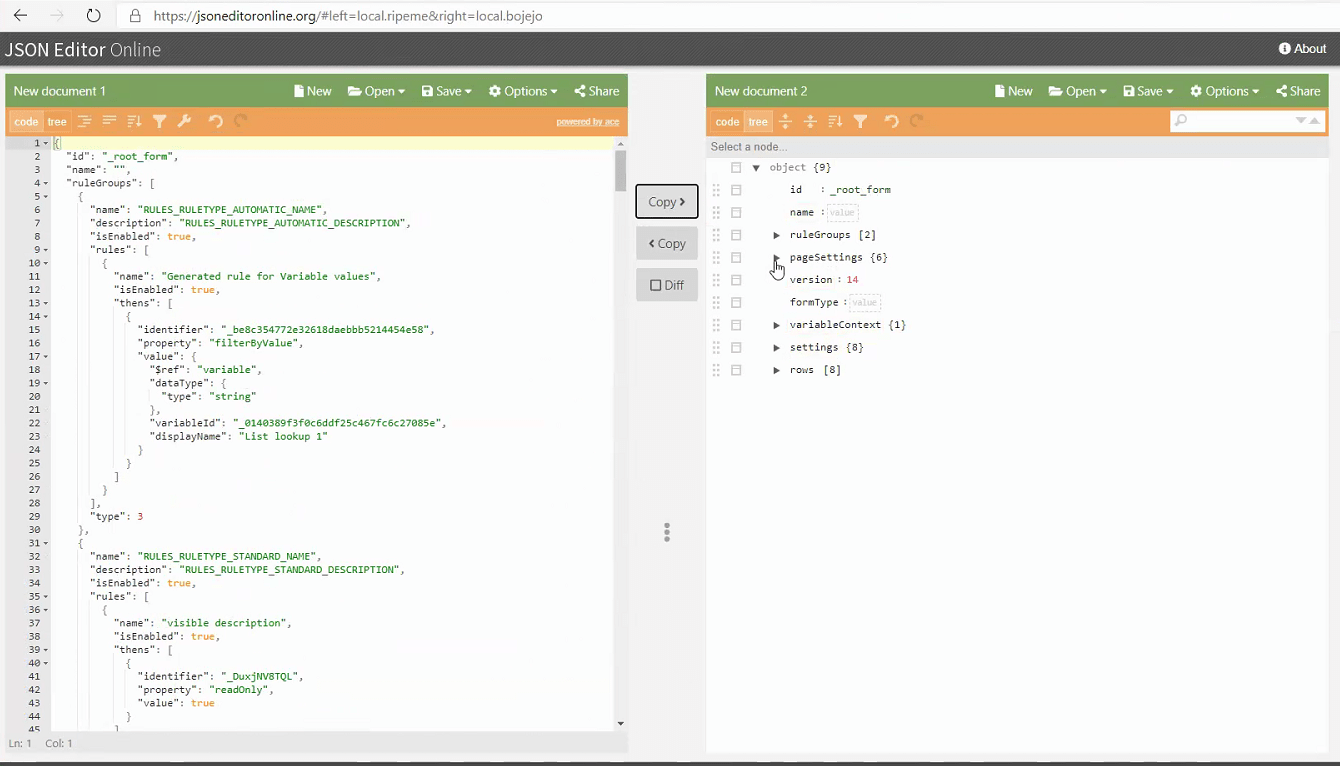 Navigation flow: Sequentially – You need to enter values first, before you can go to the next page.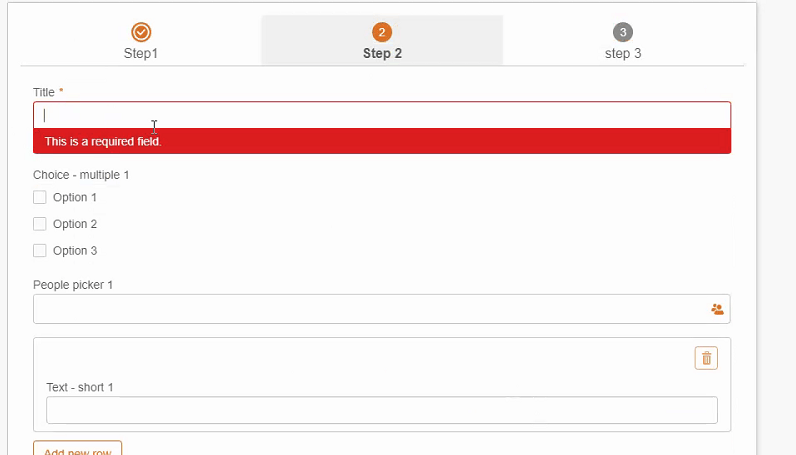 Navigation flow: Non-sequentially – You can go to the next page and back at any time.
Field input validation: length, text mask, Regular expression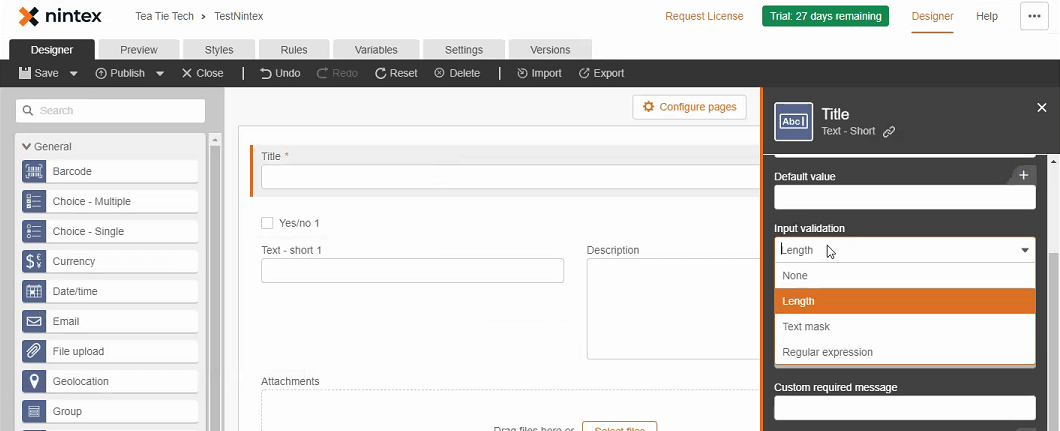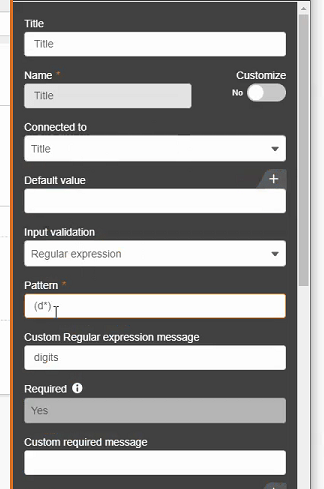 Form validation via Rules (eg. hide-when):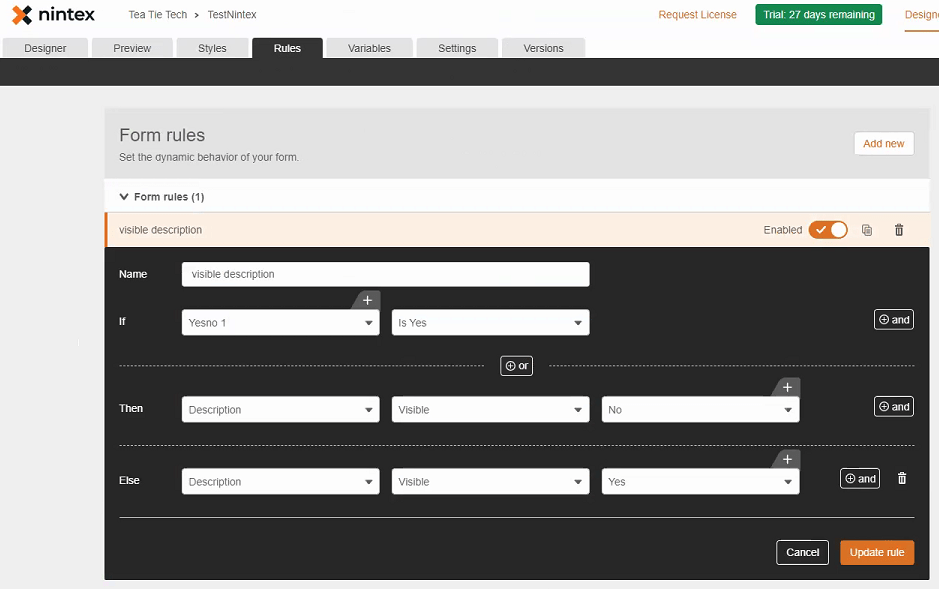 Set fields read-only by default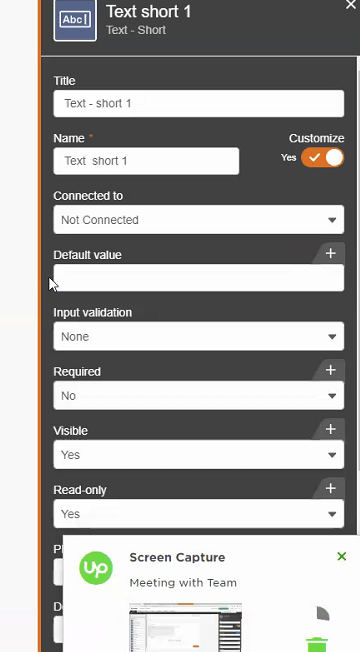 Set field to read-only on the fly by using rules, for instance if Title contains "Request"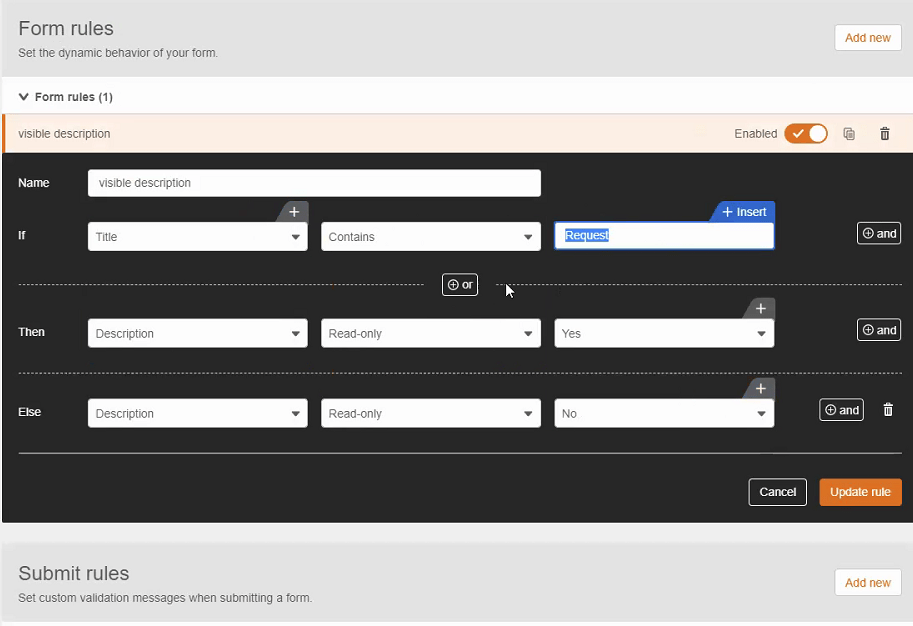 Lookup field that displays all values from a specific column from a specific list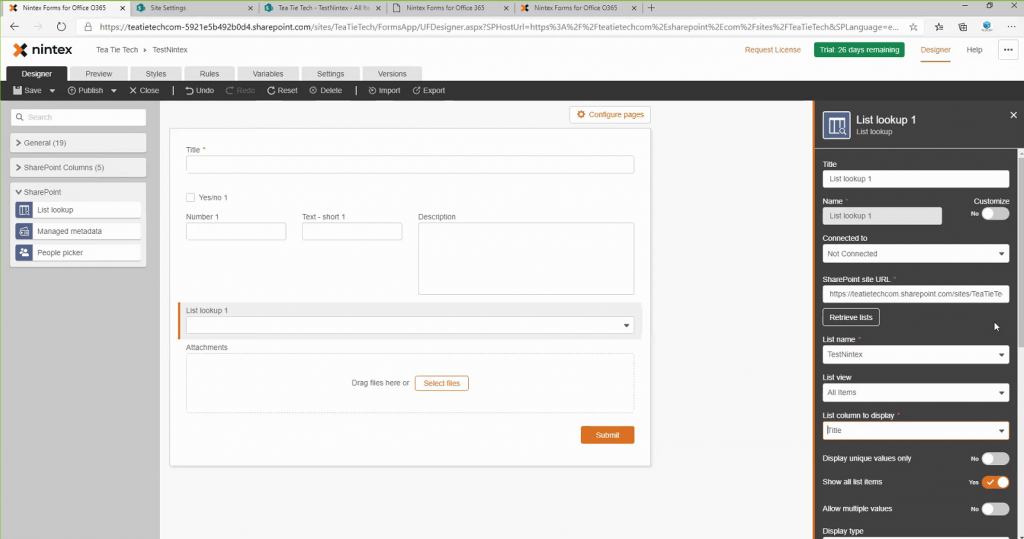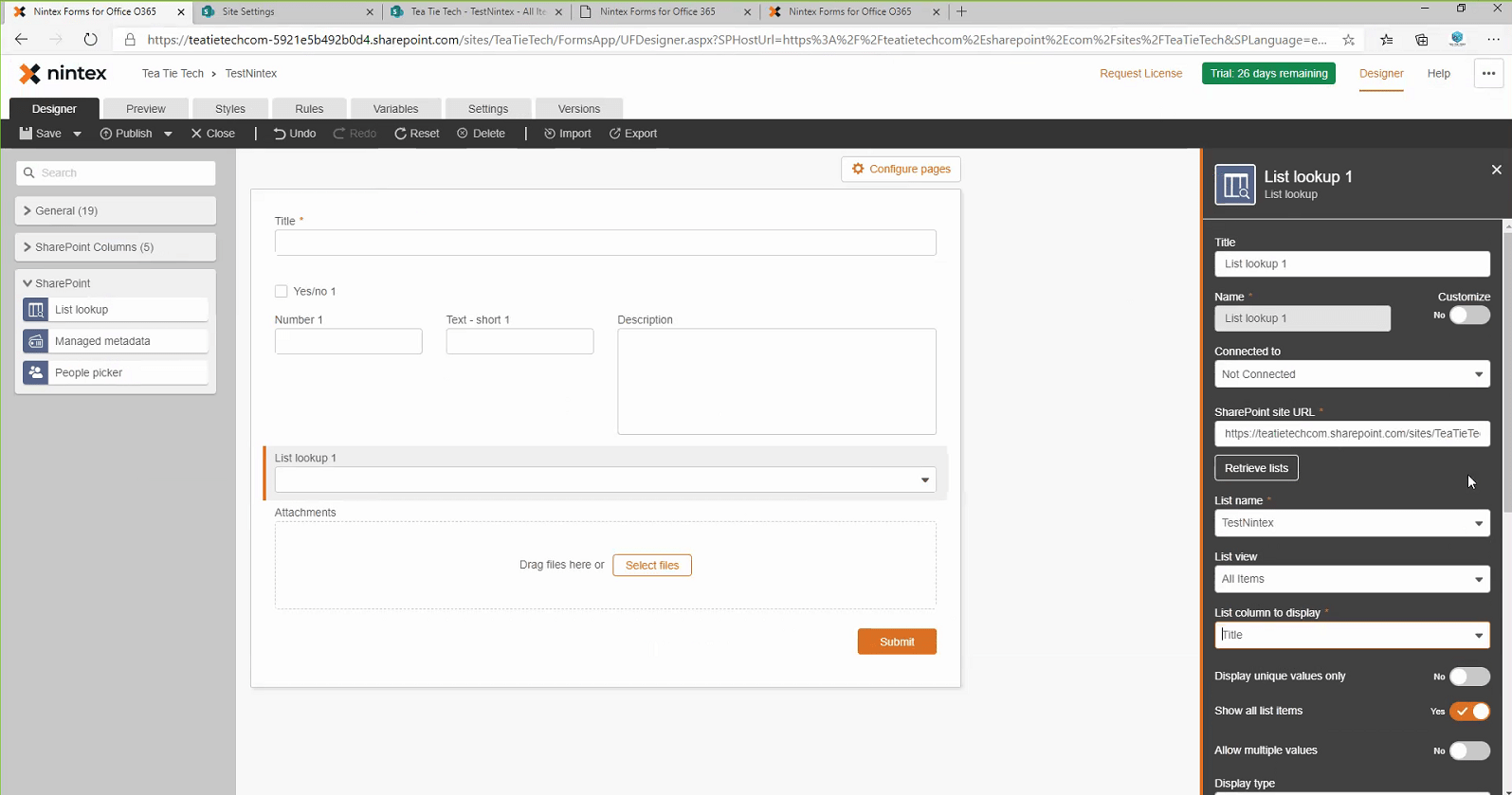 Cascaded Dropdown: the selected value from lookup field 1 is used as input for lookup field 2, is used as input for lookup field 3, etc. Again, not programmable with JavaScript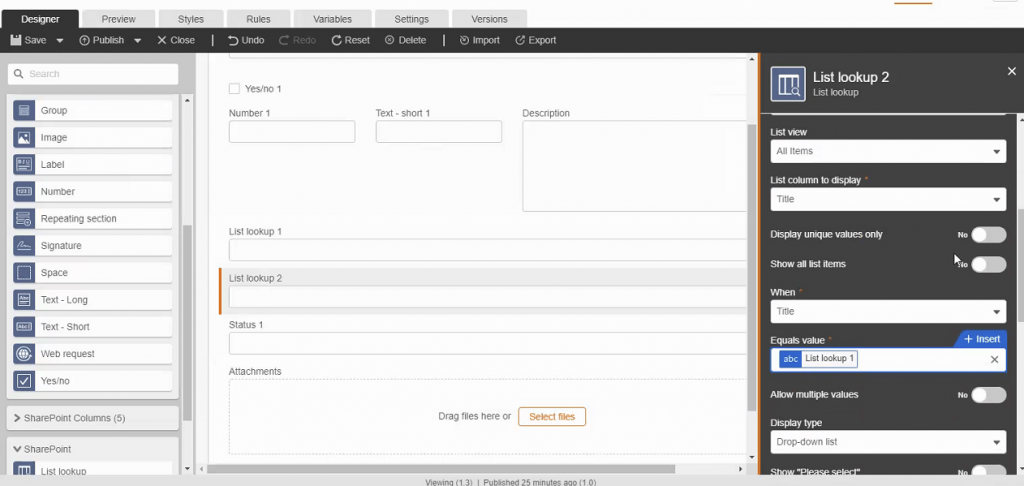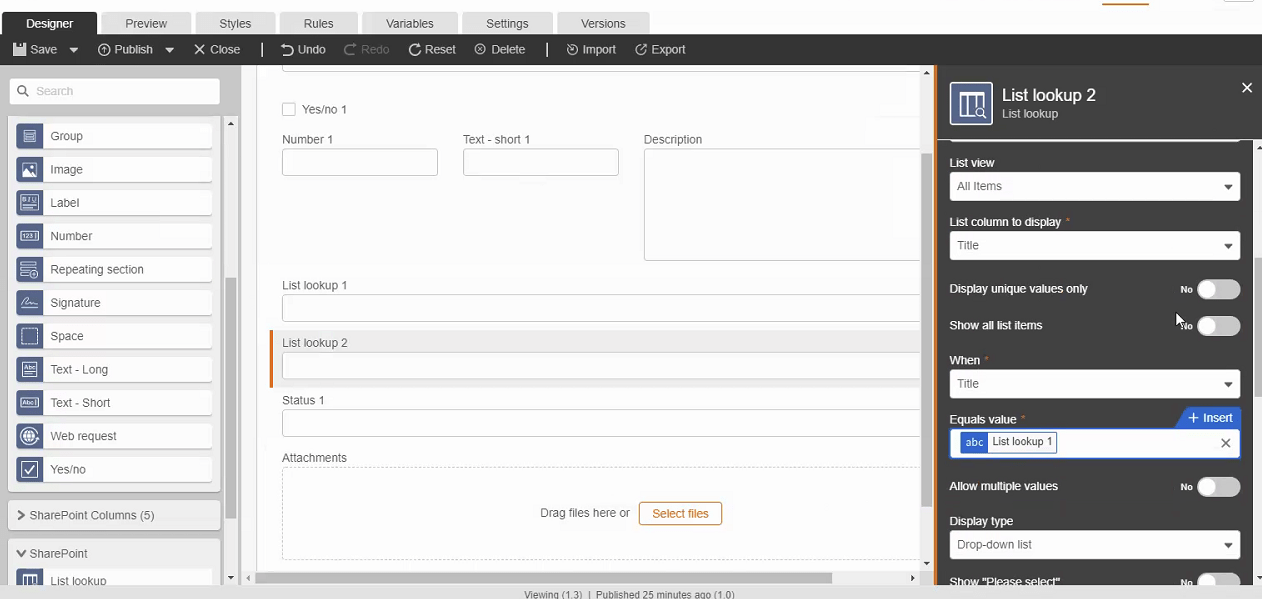 Shareflex (will be updated today)

Full description of Shareflex Form Development here.
Shareflex forms can be developed with the Shareflex BFE Forms Wizard and BFE Form Designer.
The BFE Forms Wizard enables you to create a list form, add tabs, add tables with fields under the tabs, add secondary libraries on the form, and apply some settings and features like enabling a Document Preview, and opening the list item directly after a new item has been saved.
The wizard contains 2 buttons. The 'Save Tabs' button, generates the form files for each configured tab.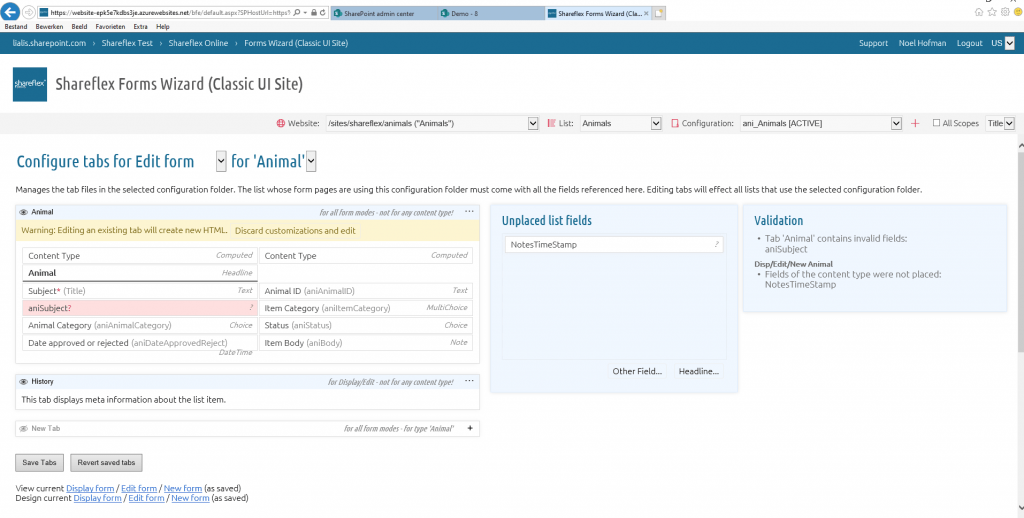 The 'Generate now' button generates the complete form pages, including the default JavaScript code for each form, the code that enables the generation of unique IDs, the code that keeps track of related files in the secondary list, and other features (document preview, reopen after save, etc.).

The tool does not give the opportunity to enter Script code to customize the form. However, you can open the form files on file-level (..\pscBAF\FormConfiguration\ ) where you can edit the .xml and .js in a text editor.

You can use for instance JavaScript, CAML and Shareflex' own psLib functions to modify and expand the form features.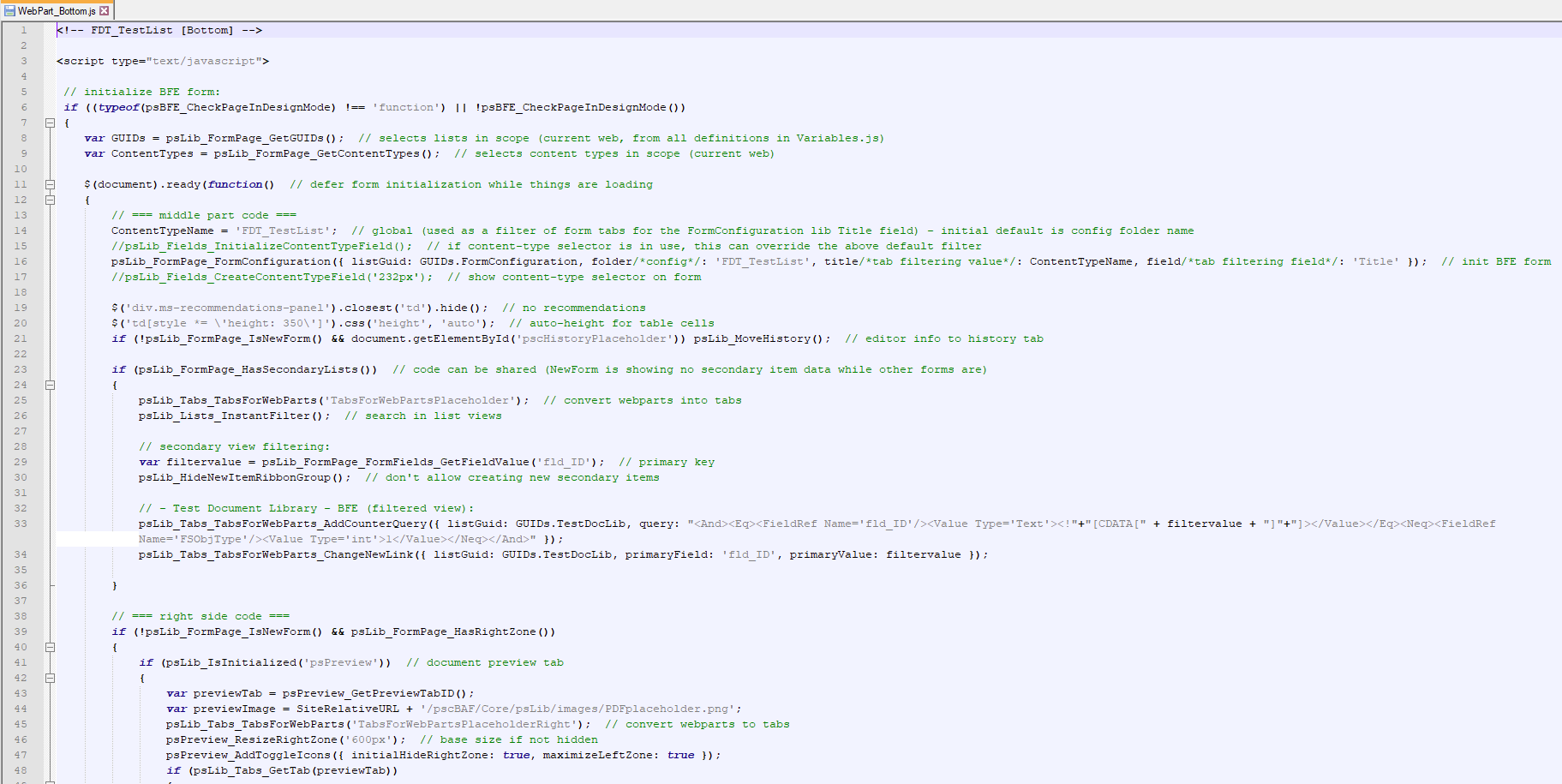 With the BFE Form Designer, you can on a basic level add, remove and format the tables, tabs and fields on a form in a visual manner, as displayed below.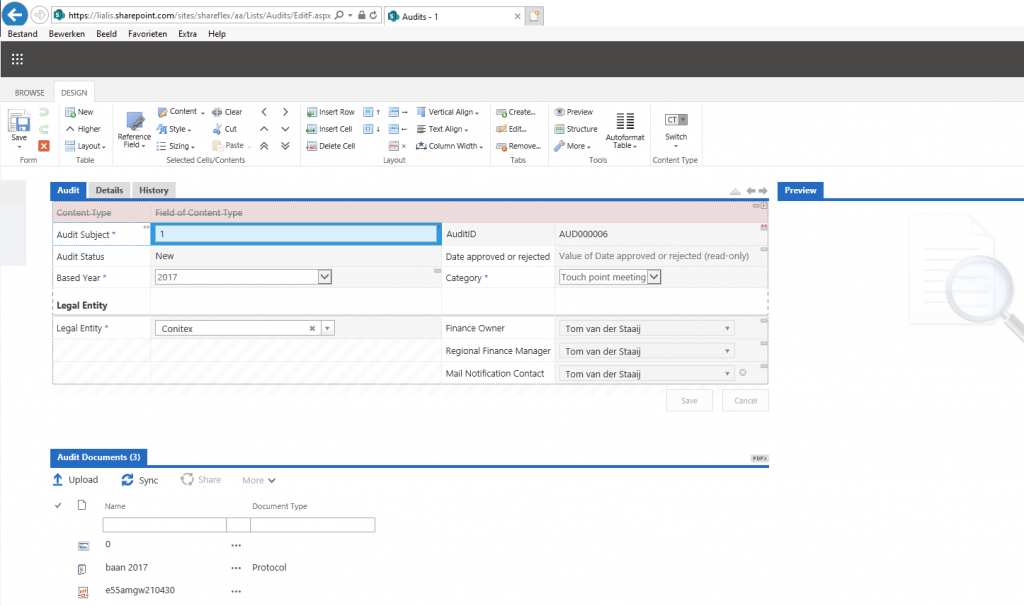 Both Shareflex Forms Wizard and Forms Designer are useful tools to setup forms from scratch, add tabs, tables with fields, secondary lists, and apply the layout of the fields. When compared to Nintex however, the ability to tweak field properties in a visual environment are not as plentiful. With Shareflex you can use additional CSS or JavaScript to manipulate the look and behavior of the fields/form.
Workflow development
@Tom voor Shareflex
Nintex
Start the creation of a workflow from 'Nintex workflow' button in a list.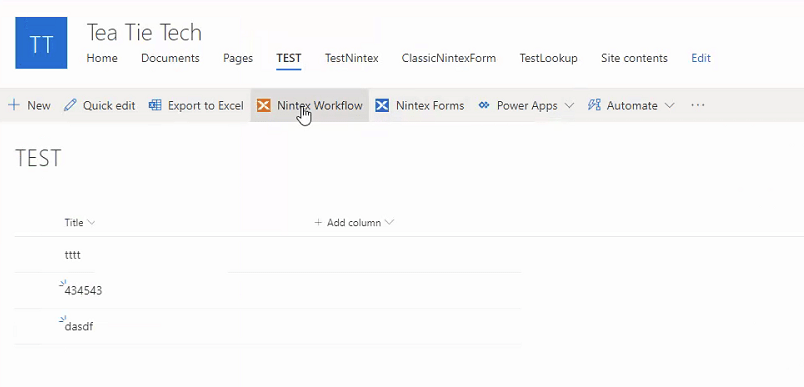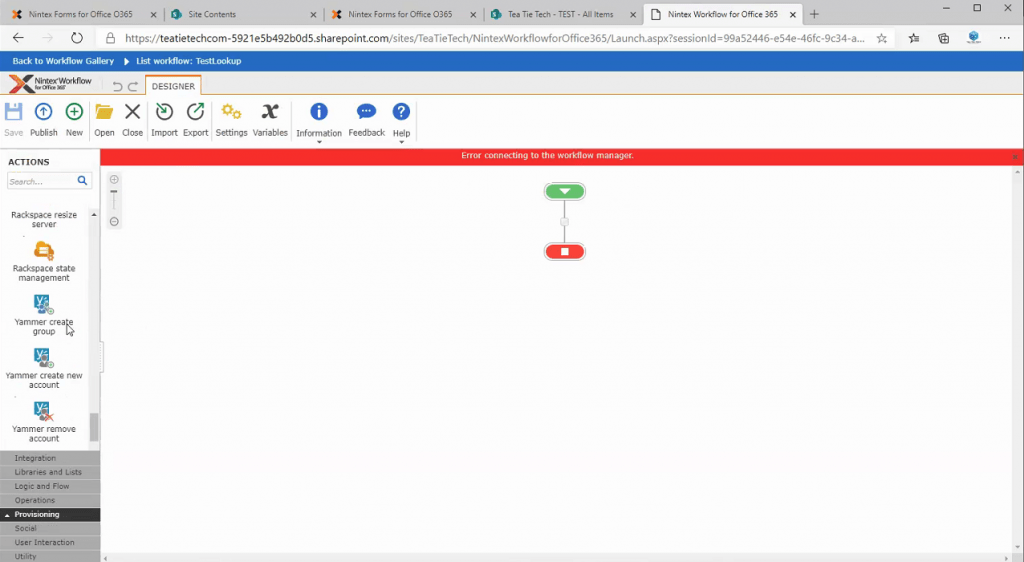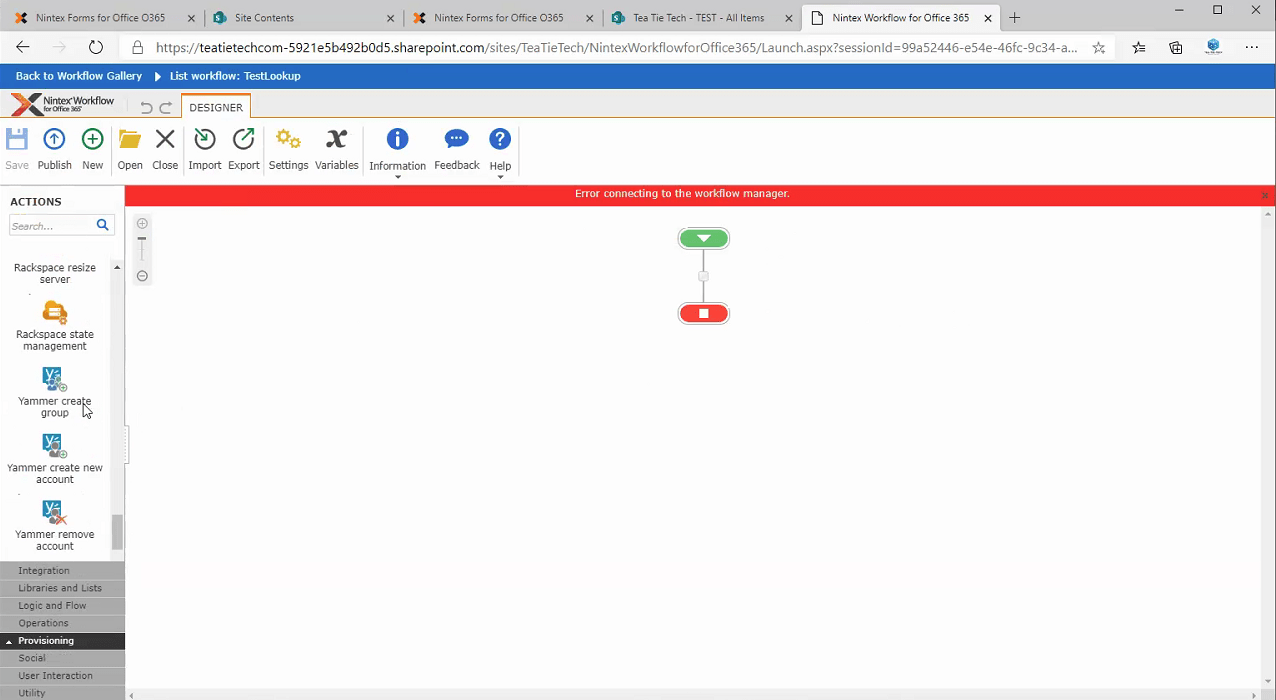 Easy to use: drag/drop a task on the canvas, actions are added automatically.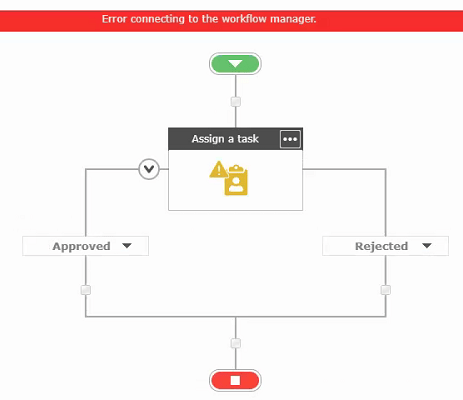 Nintex workflow has the facility to run the serial or parallel workflow actions.
There is support for lazy approval as well which means that the request can be processed via email as well.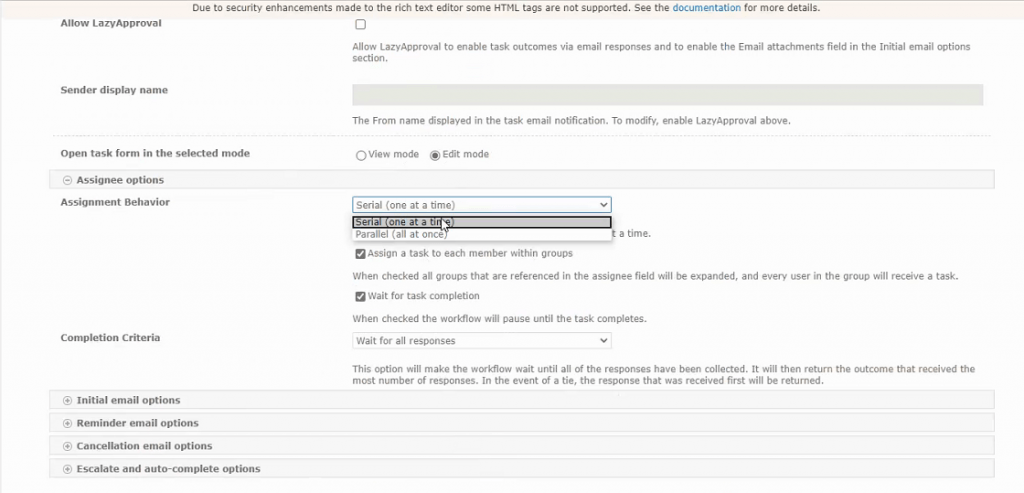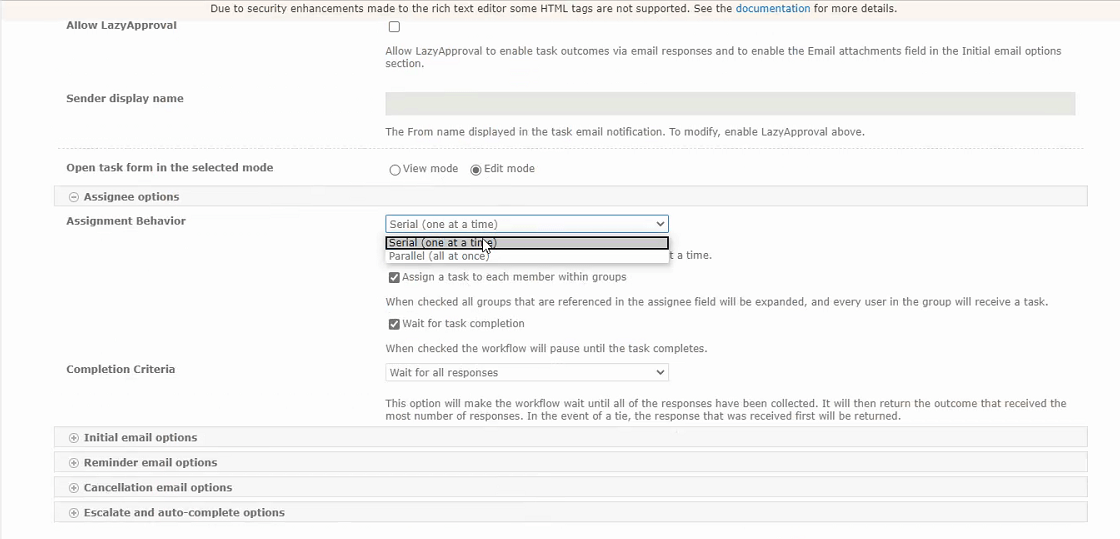 Assigning a task to multiple users is possible, as well as assigning a task to groups.
Permissions can be set for assignee's.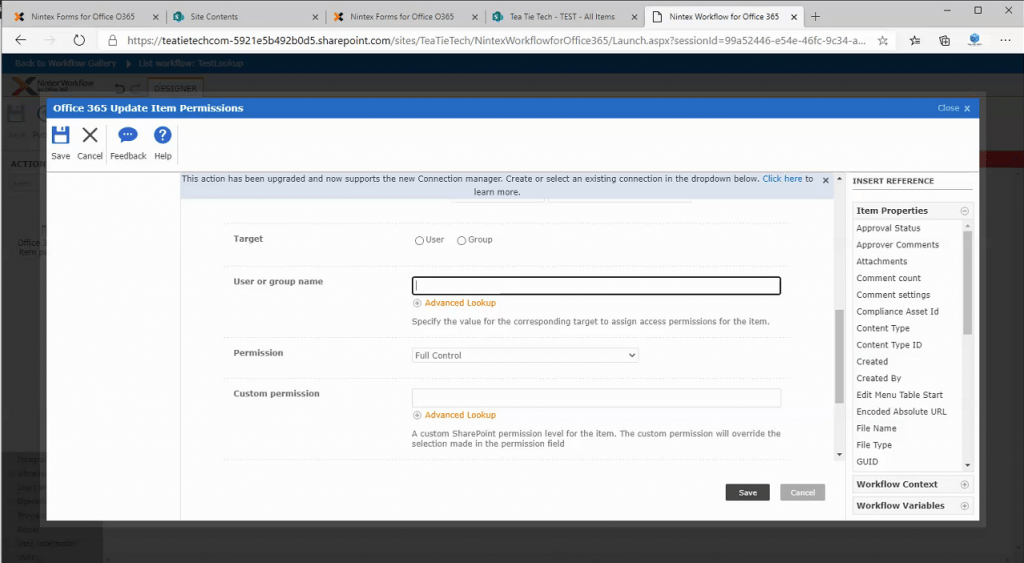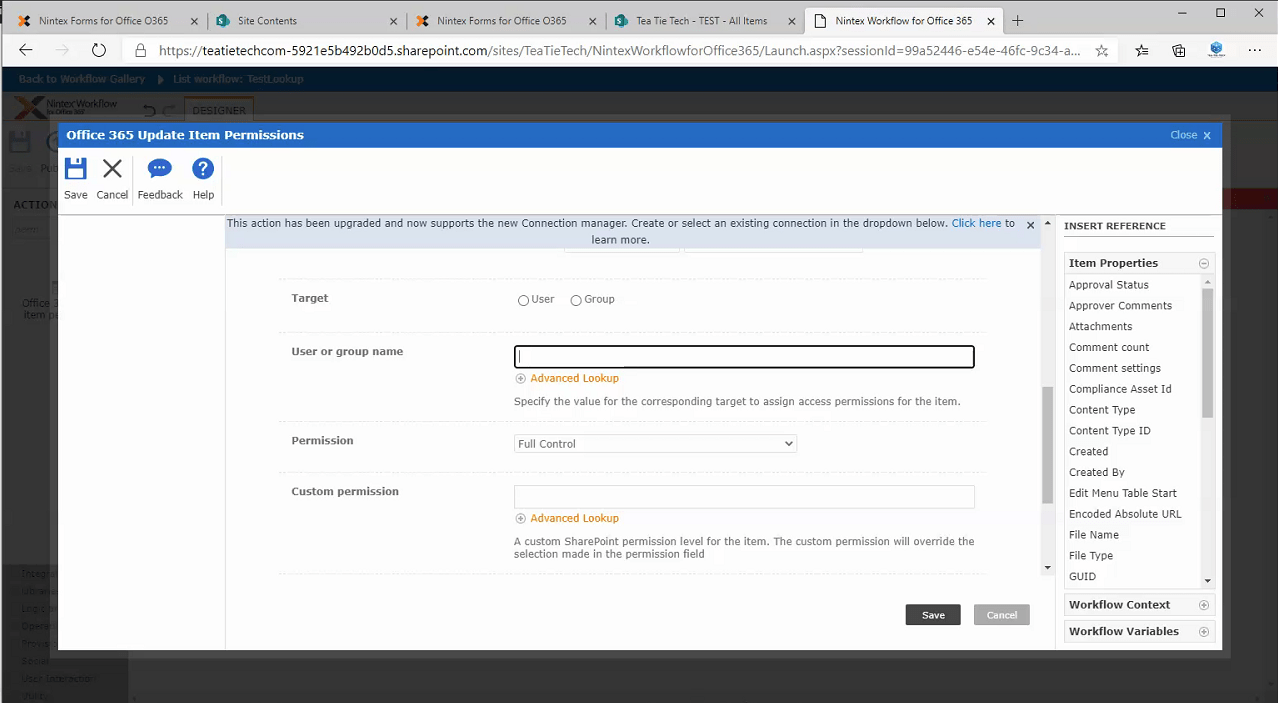 There is a default tasks list, but you can specify a custom one.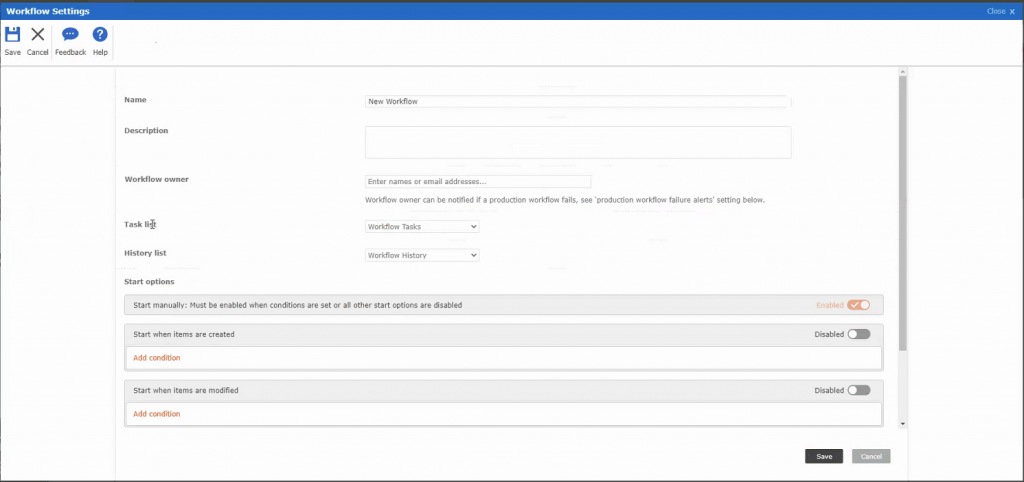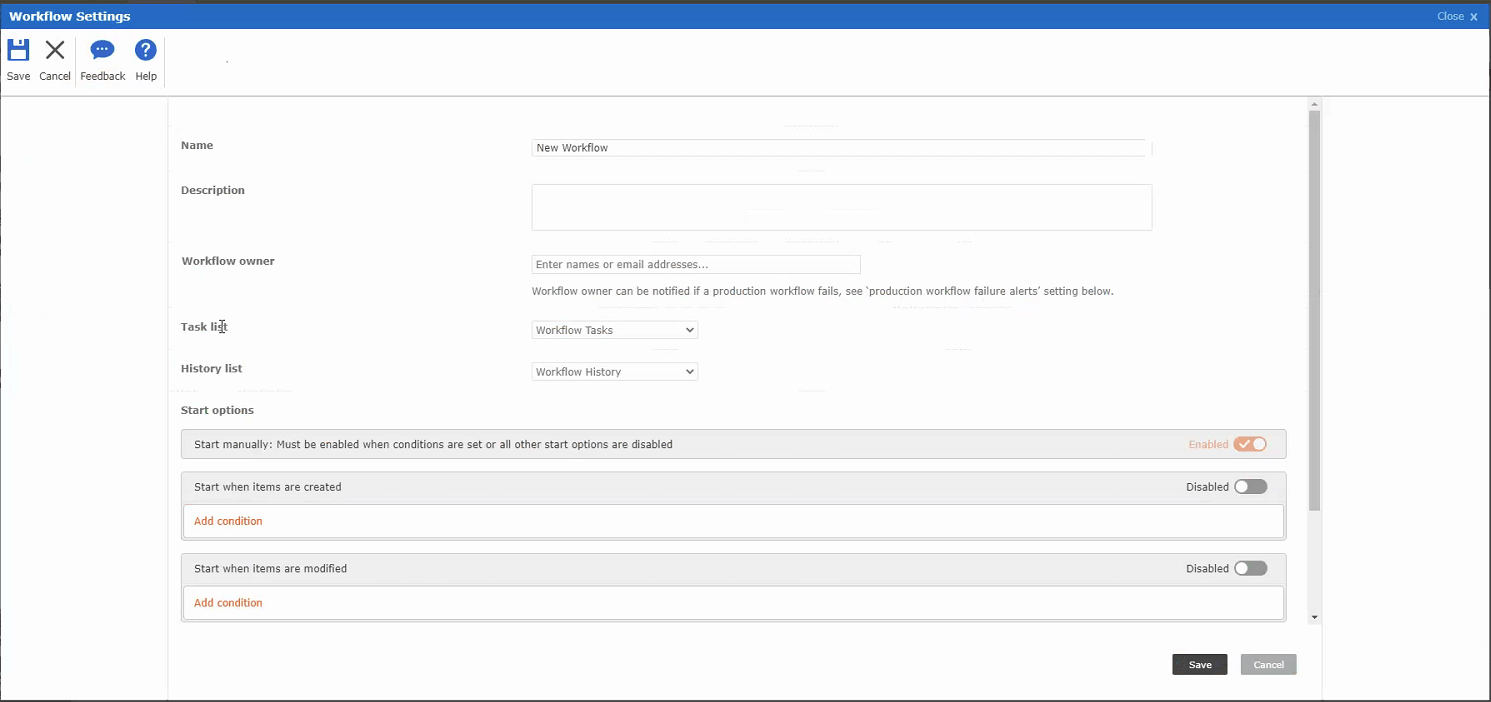 A workflow can be triggered on multiple conditions, for instance field 1 contains this AND/OR field 2 contains that.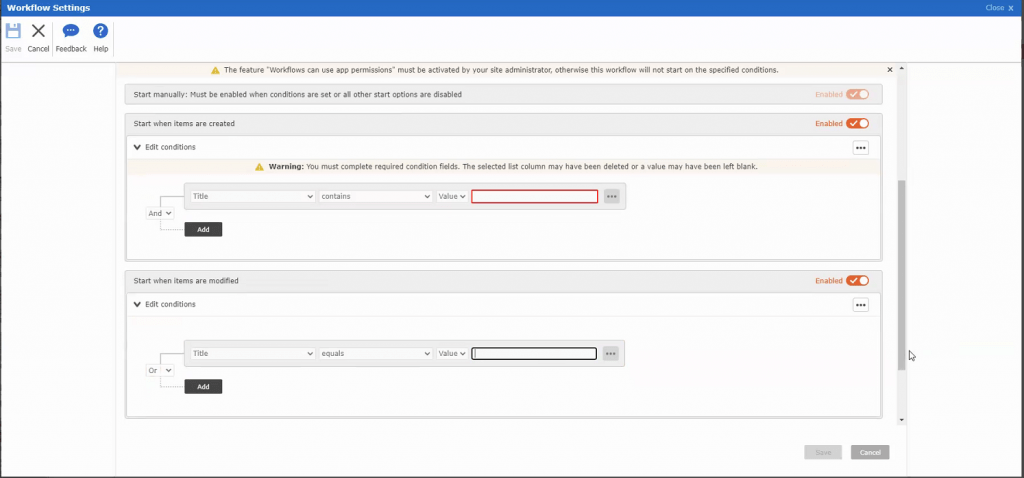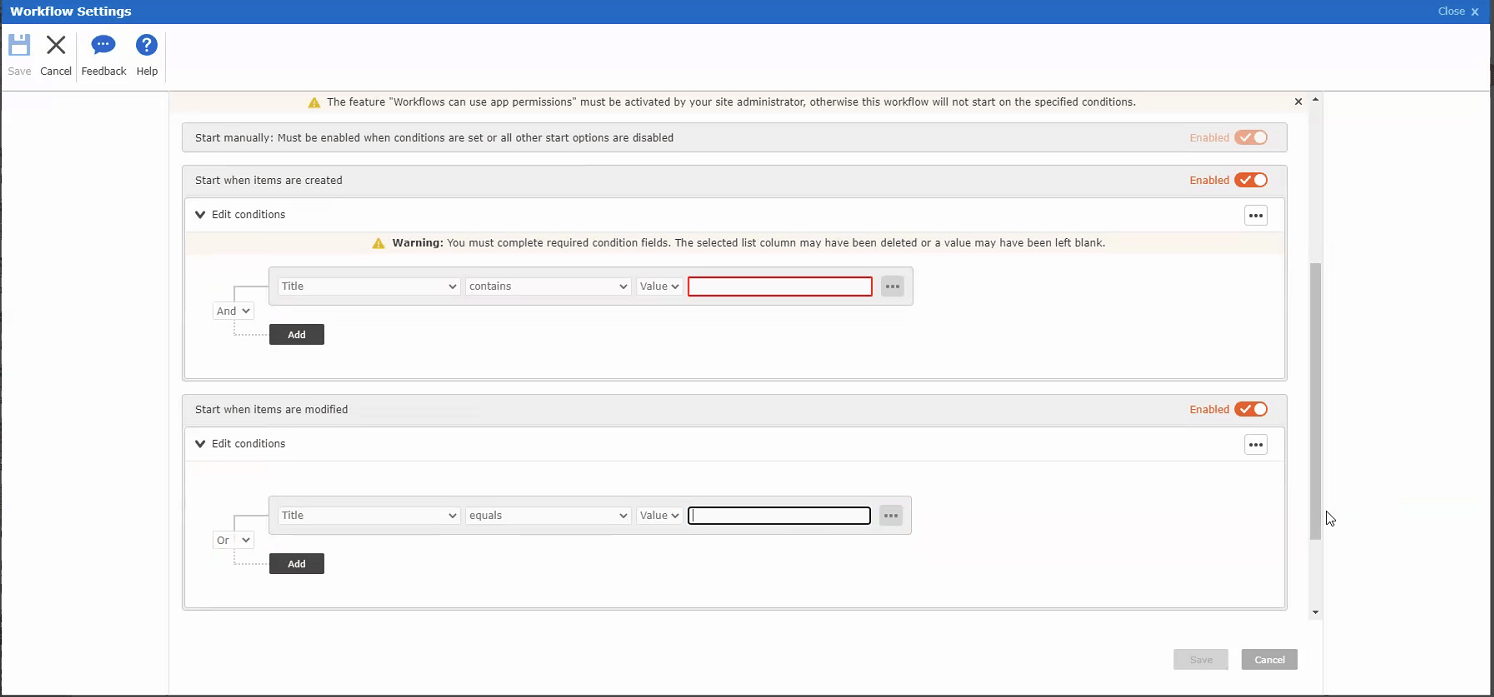 A workflow is created on list level (normal to SharePoint). A single workflow can be re-used by other applications, by exporting/importing it. During export, only the nwp format is available (for Forms, json format is available as below):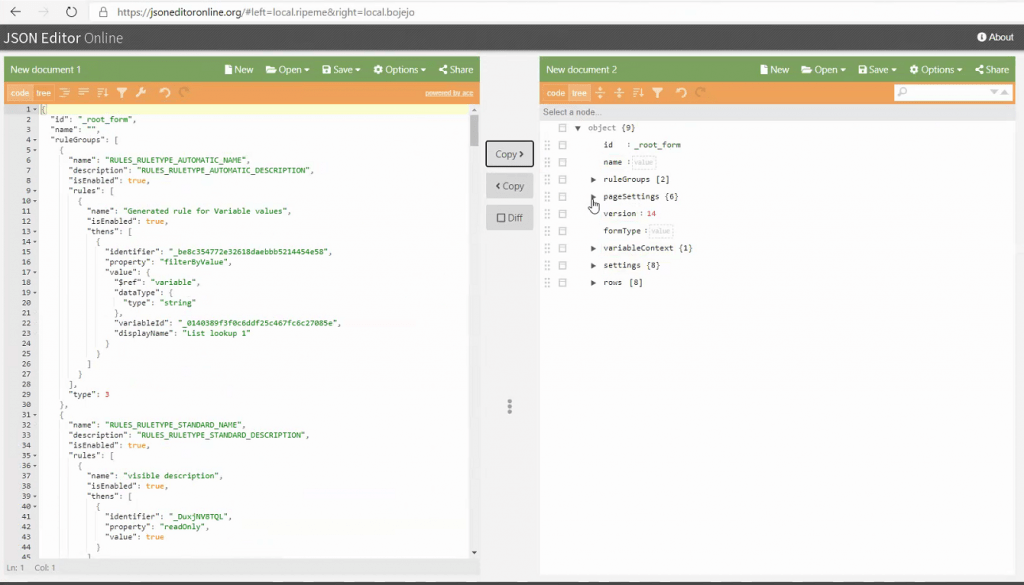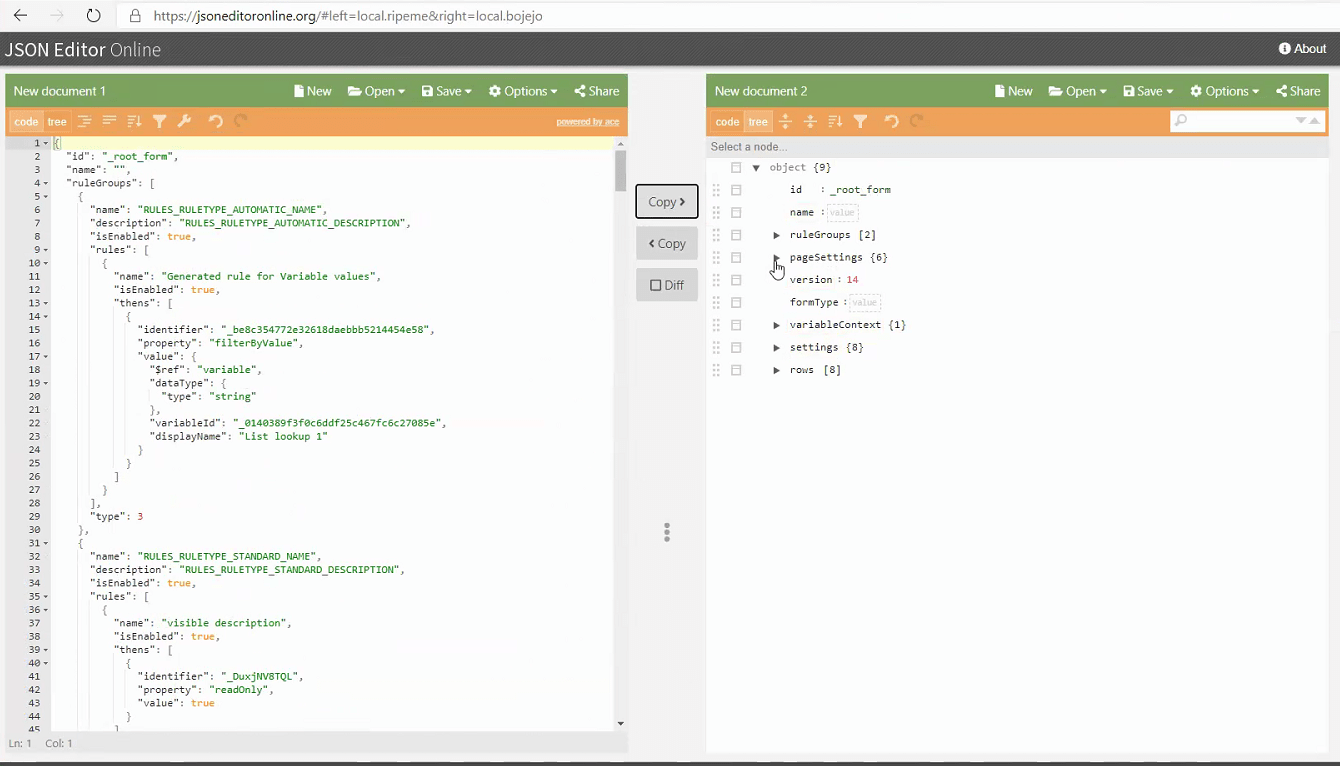 Workflow export: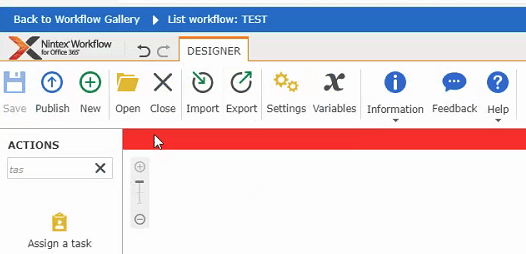 Task delegation is not supported per single task, it is however possible to delegate all tasks assigned to 1 approver, to another approver for a specified period.
Dynamic conditions work in Nintex: Conditional Branch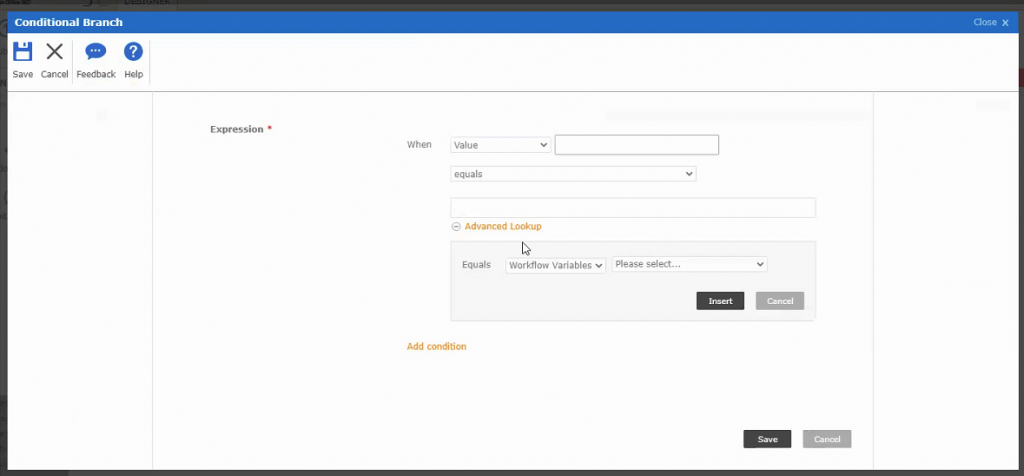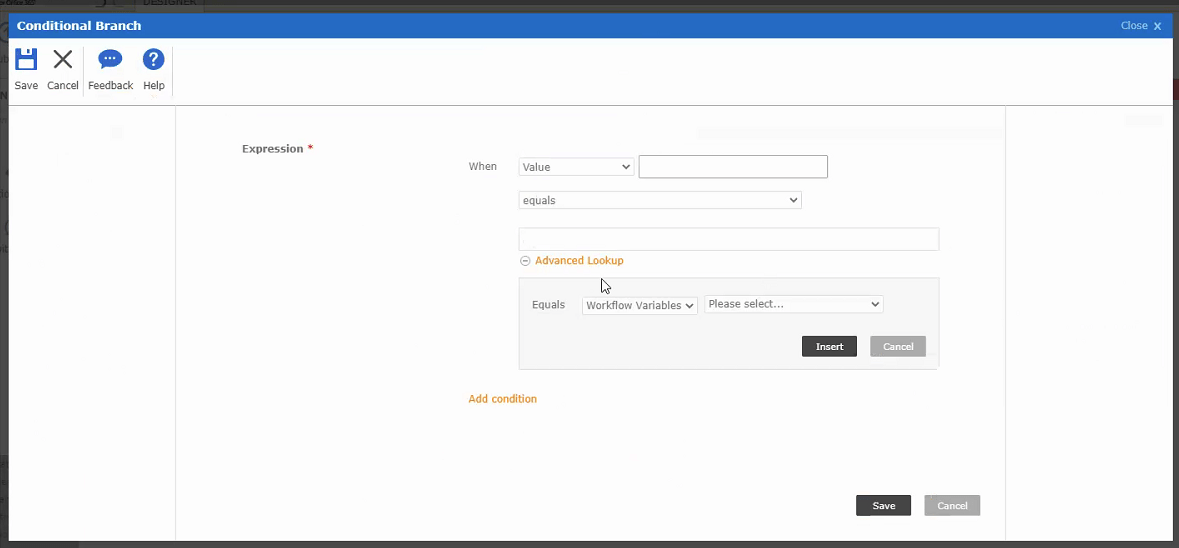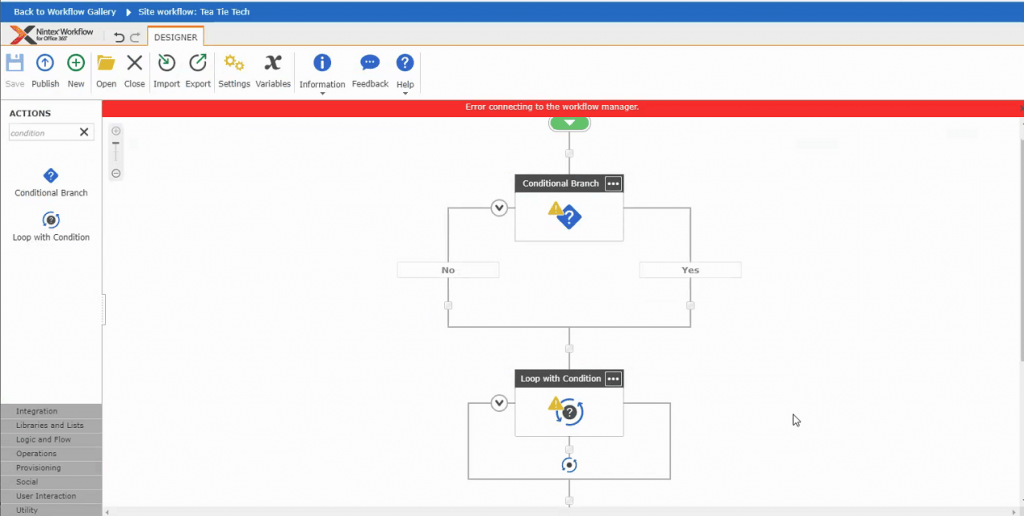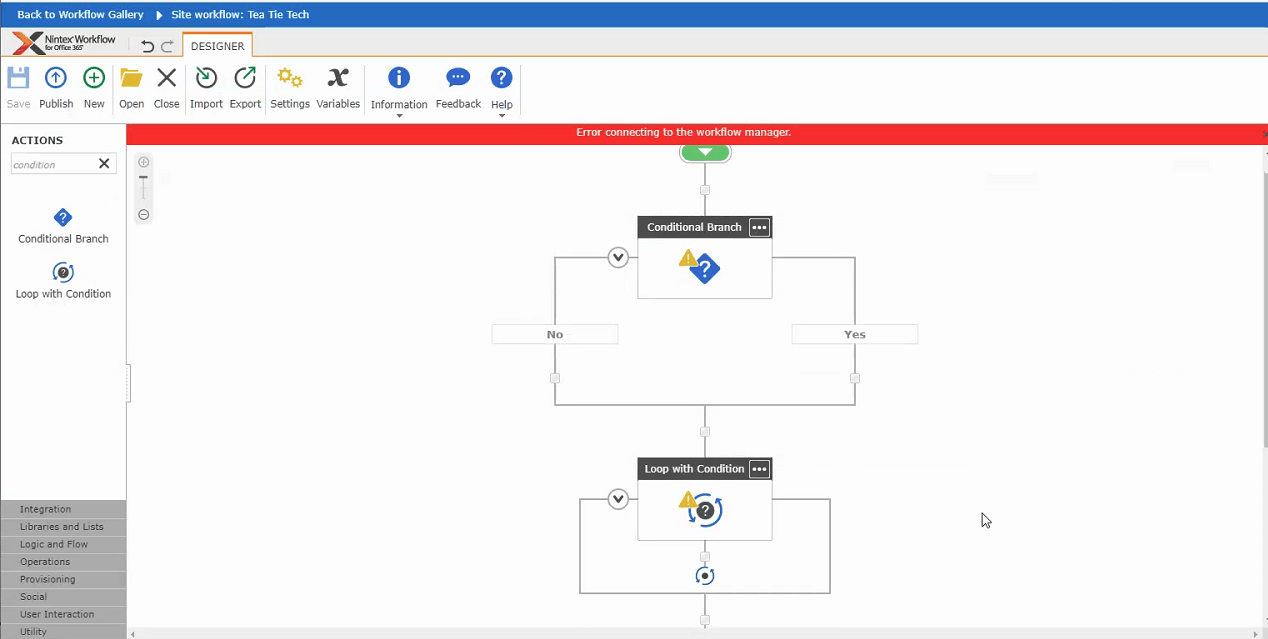 History option 1: In the Workflow settings, specify the list where workflow history is logged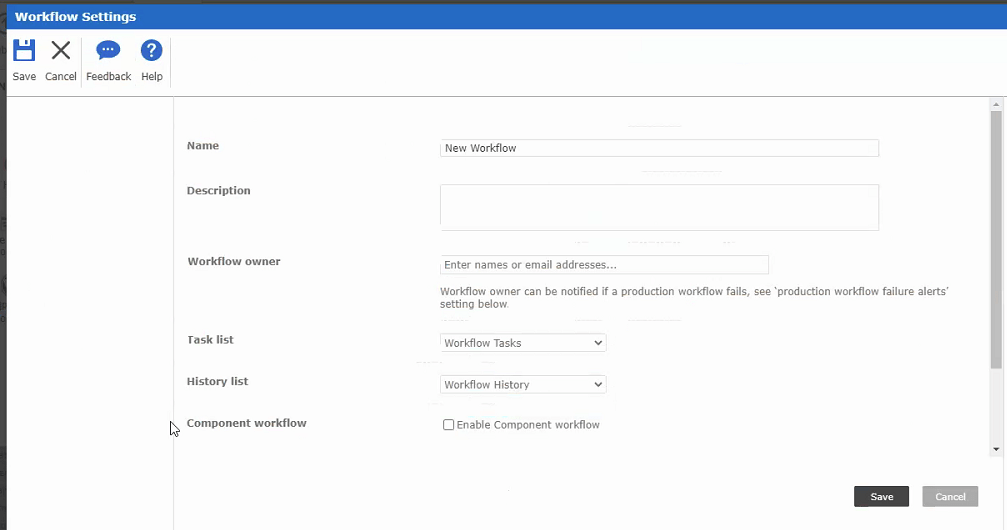 History option 2: specify the steps to be logged in the history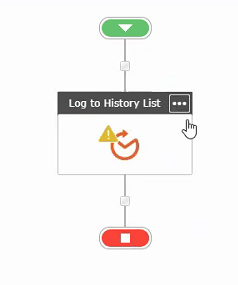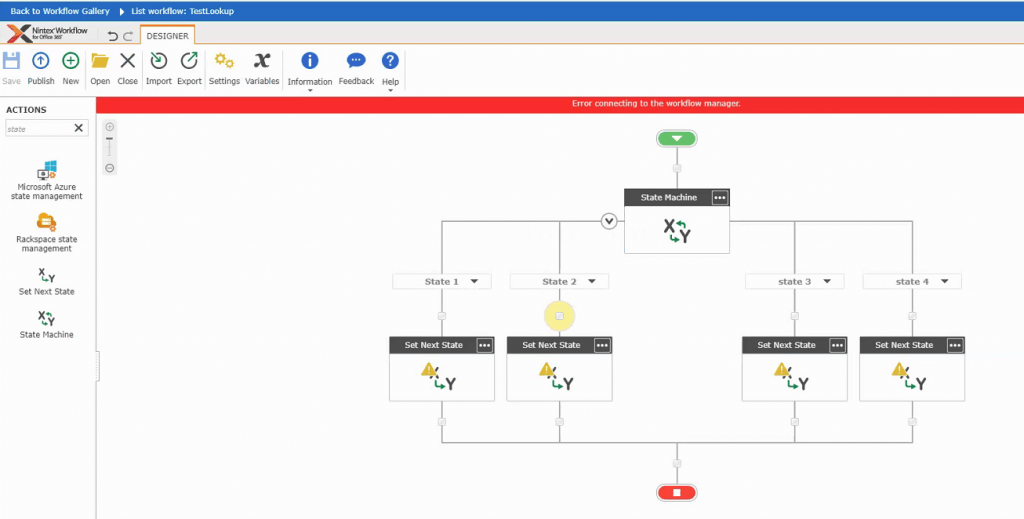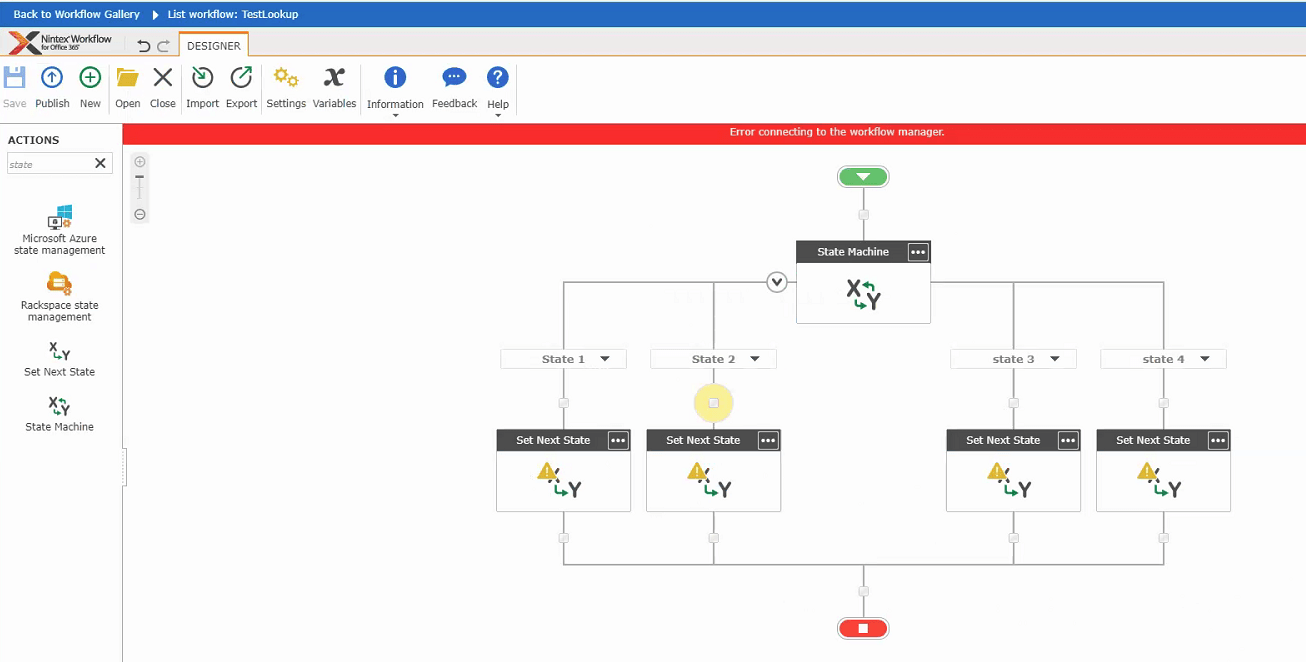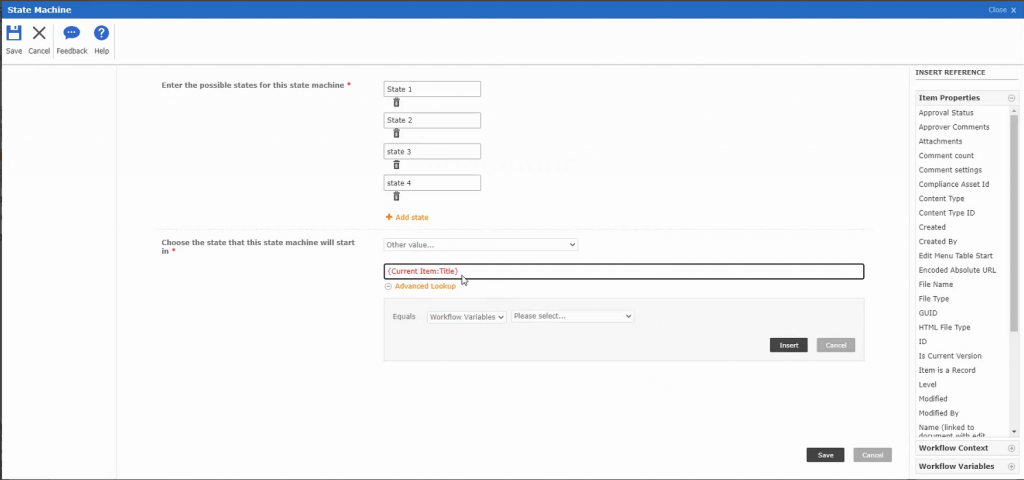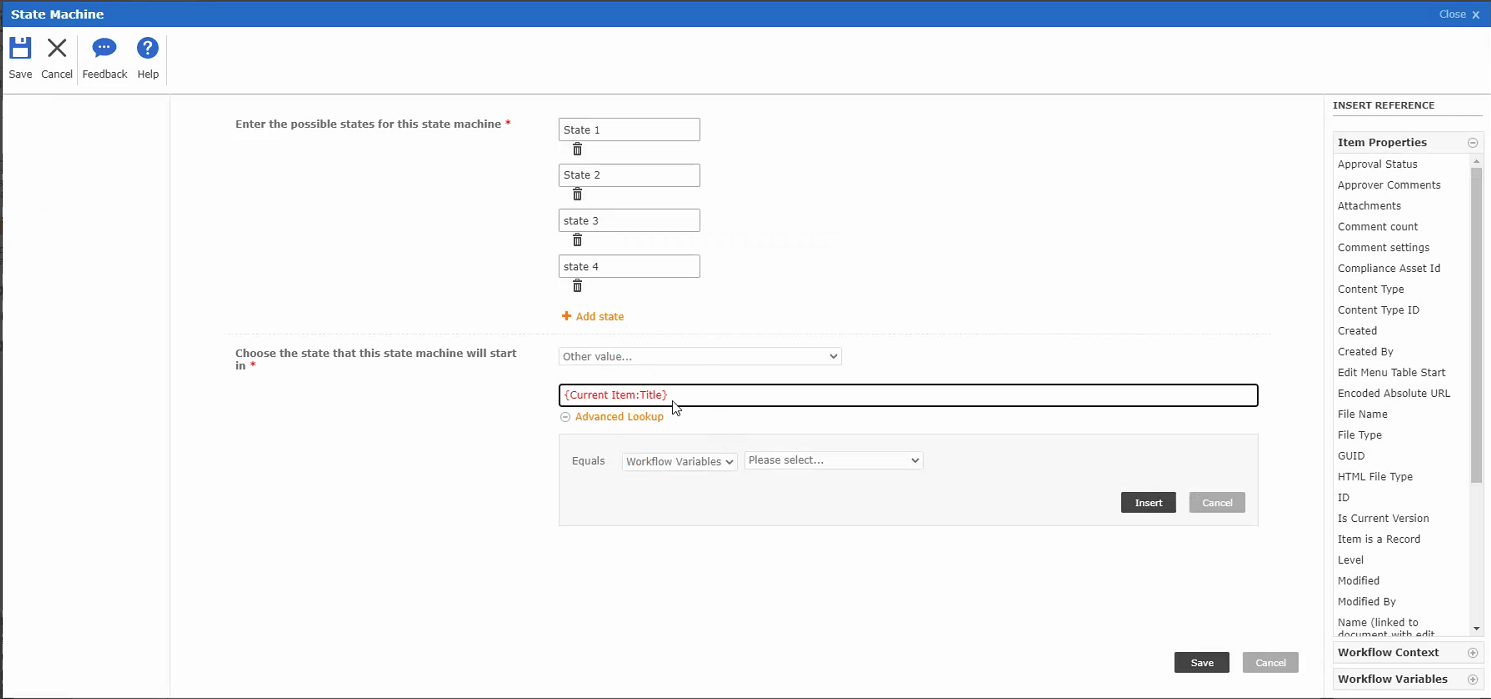 Integration
Nintex
Nintex is cloud base application and multiple activities runs on Nintex cloud. That's why Nintex is supporting integration with multiple external systems as well as RESTful APIs support e.g. CRM, Sales Force, ERP, Amazon etc.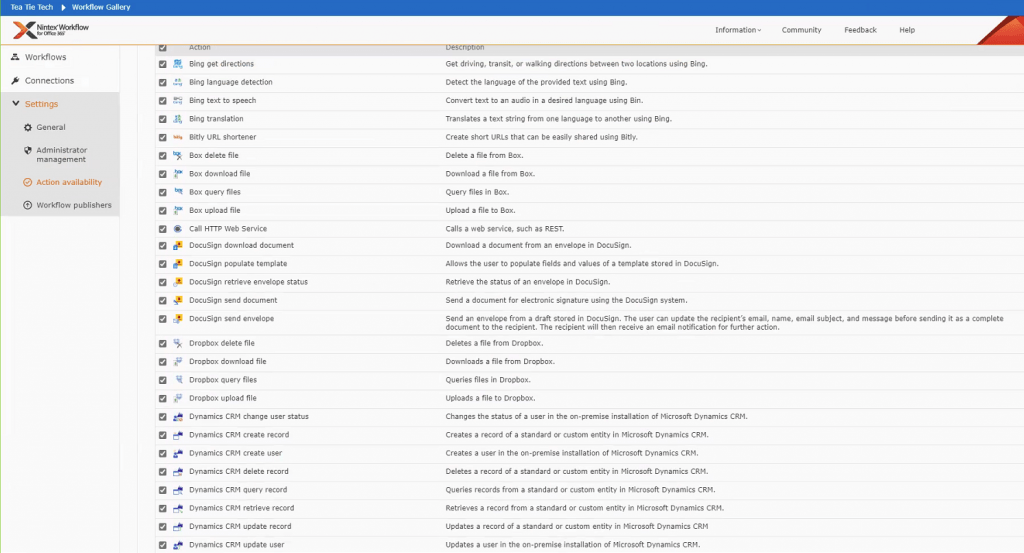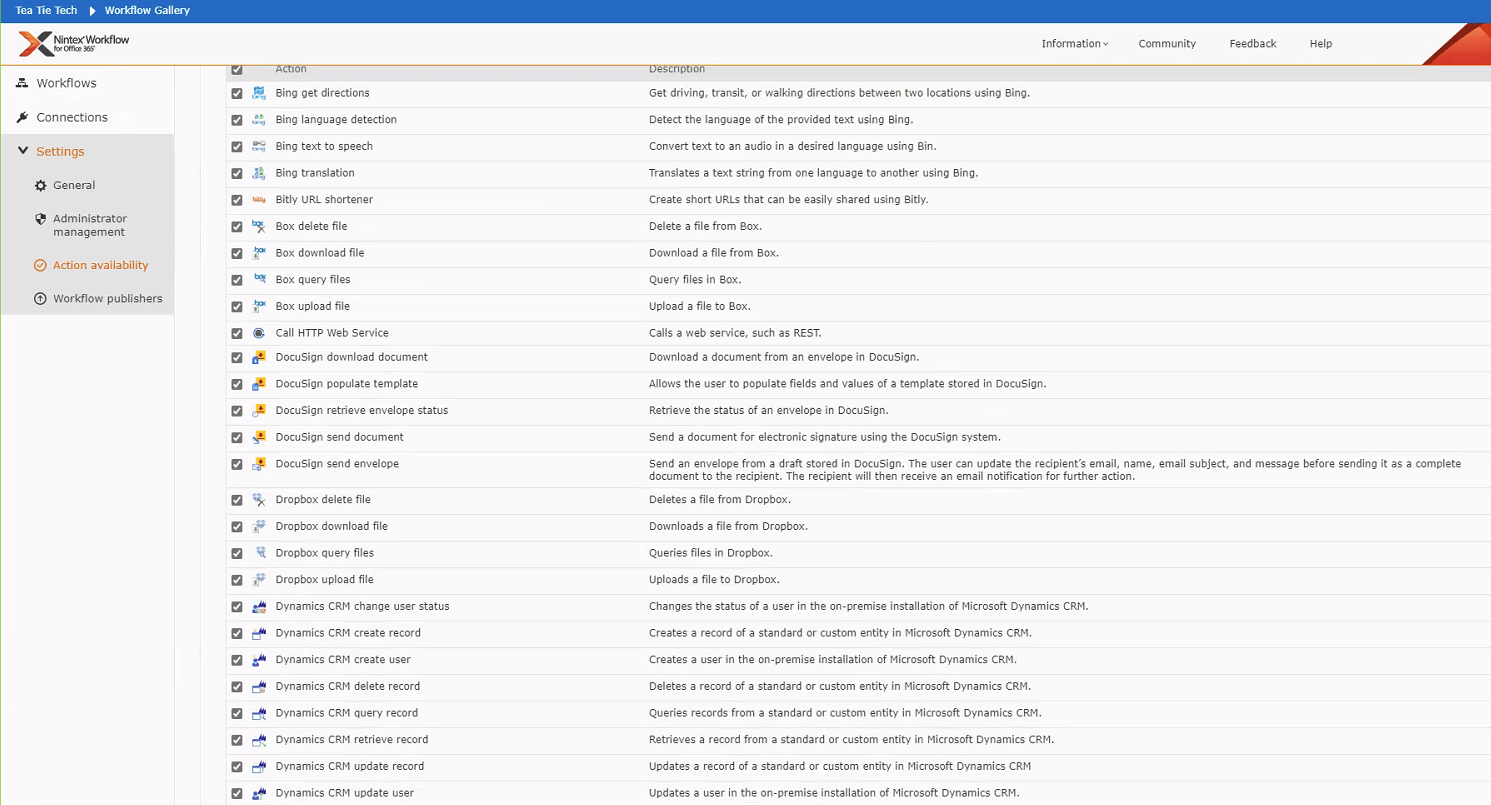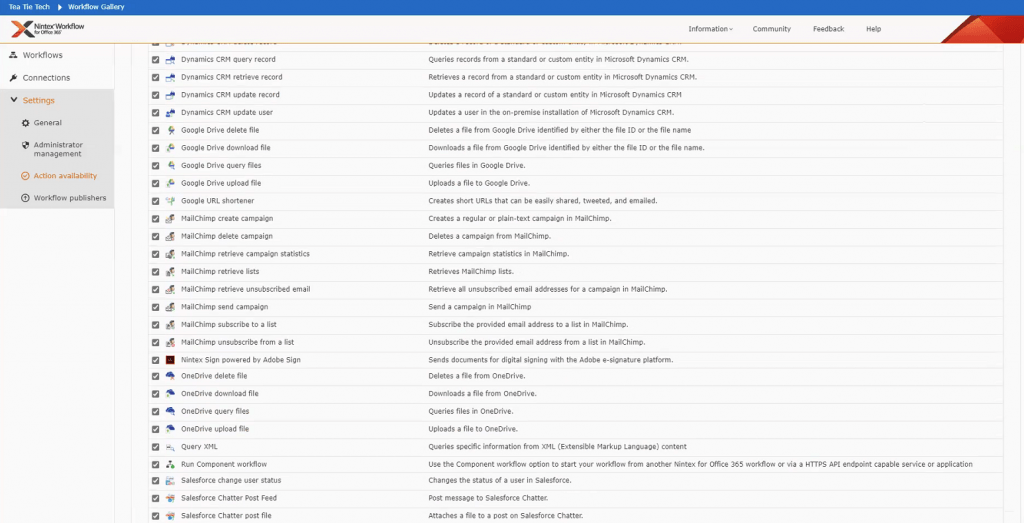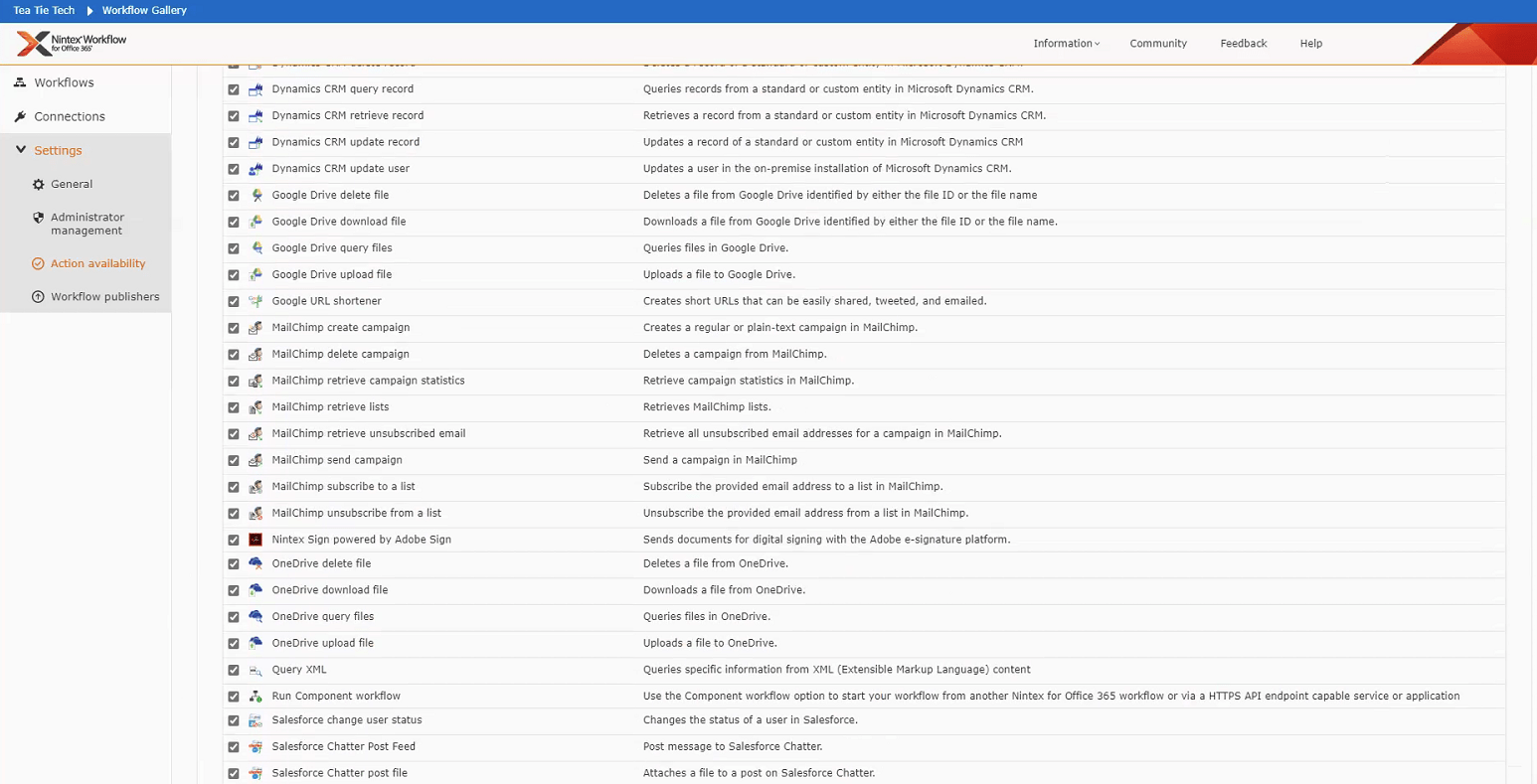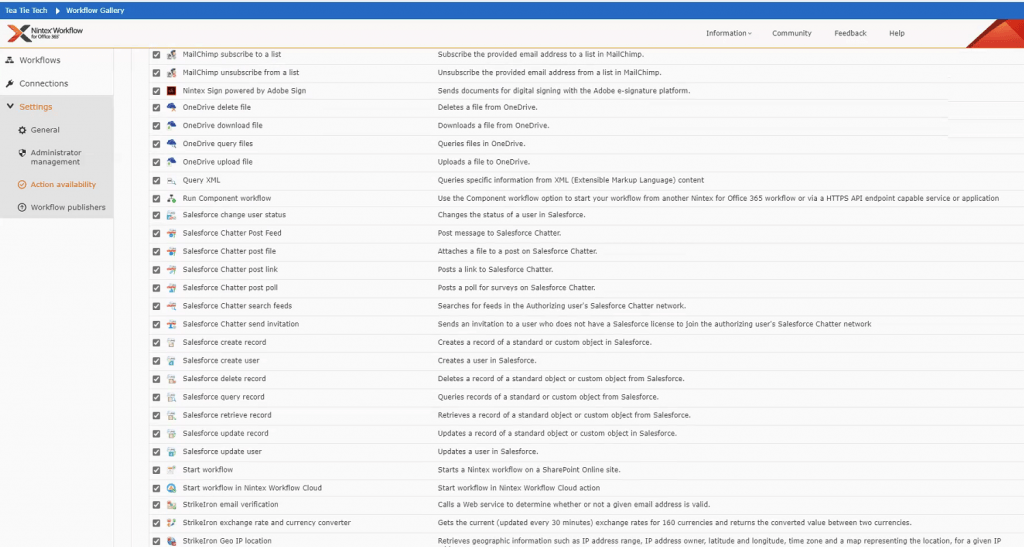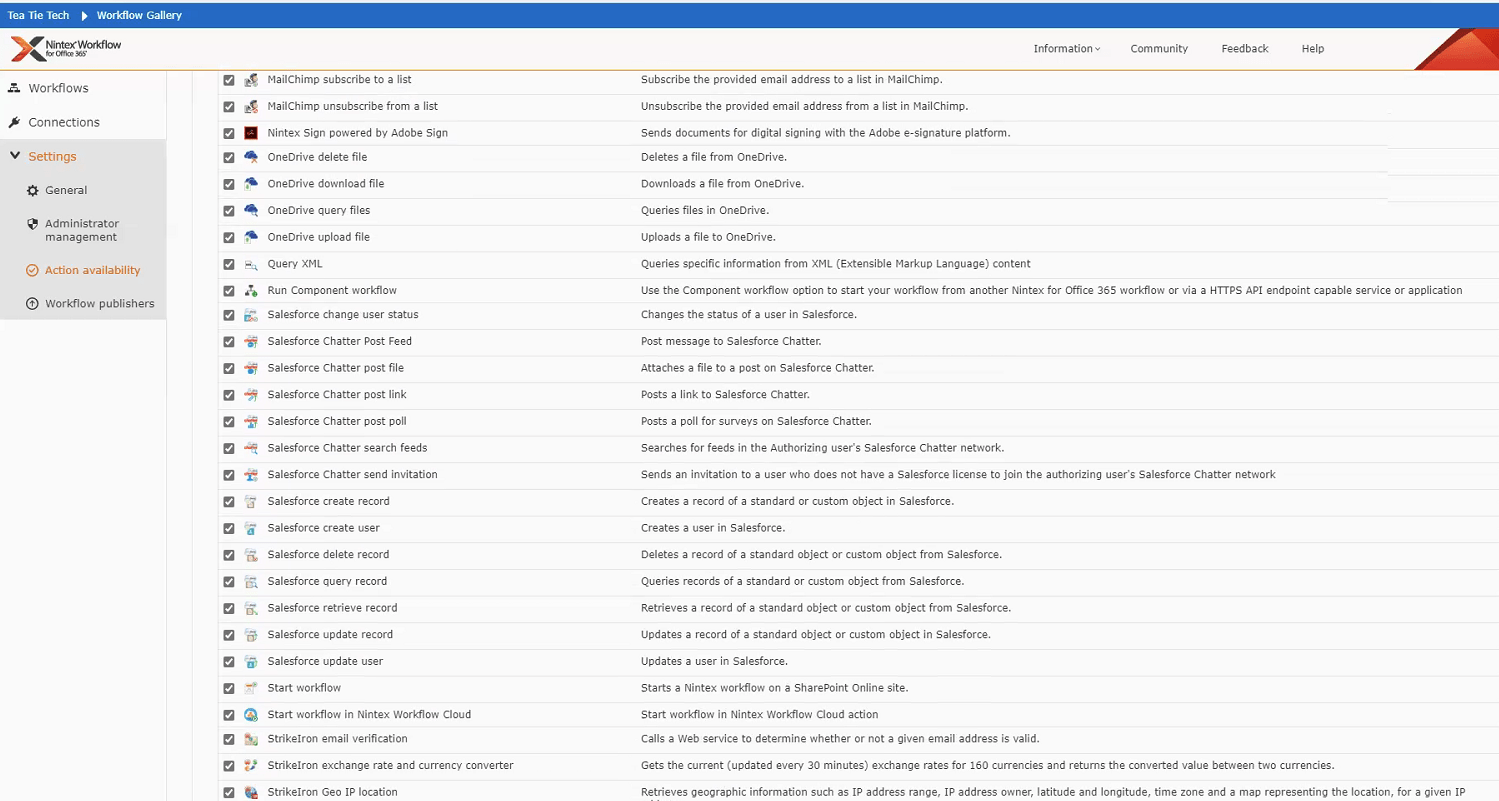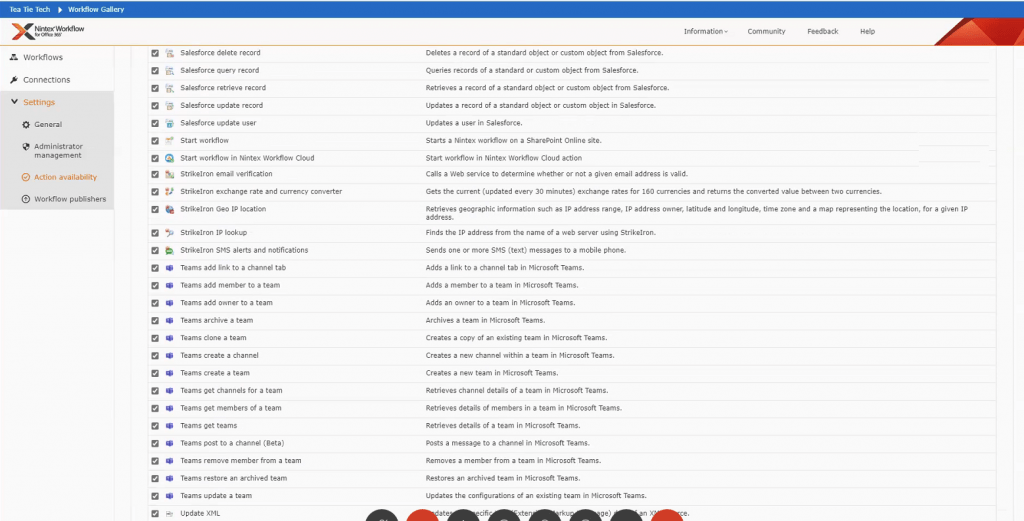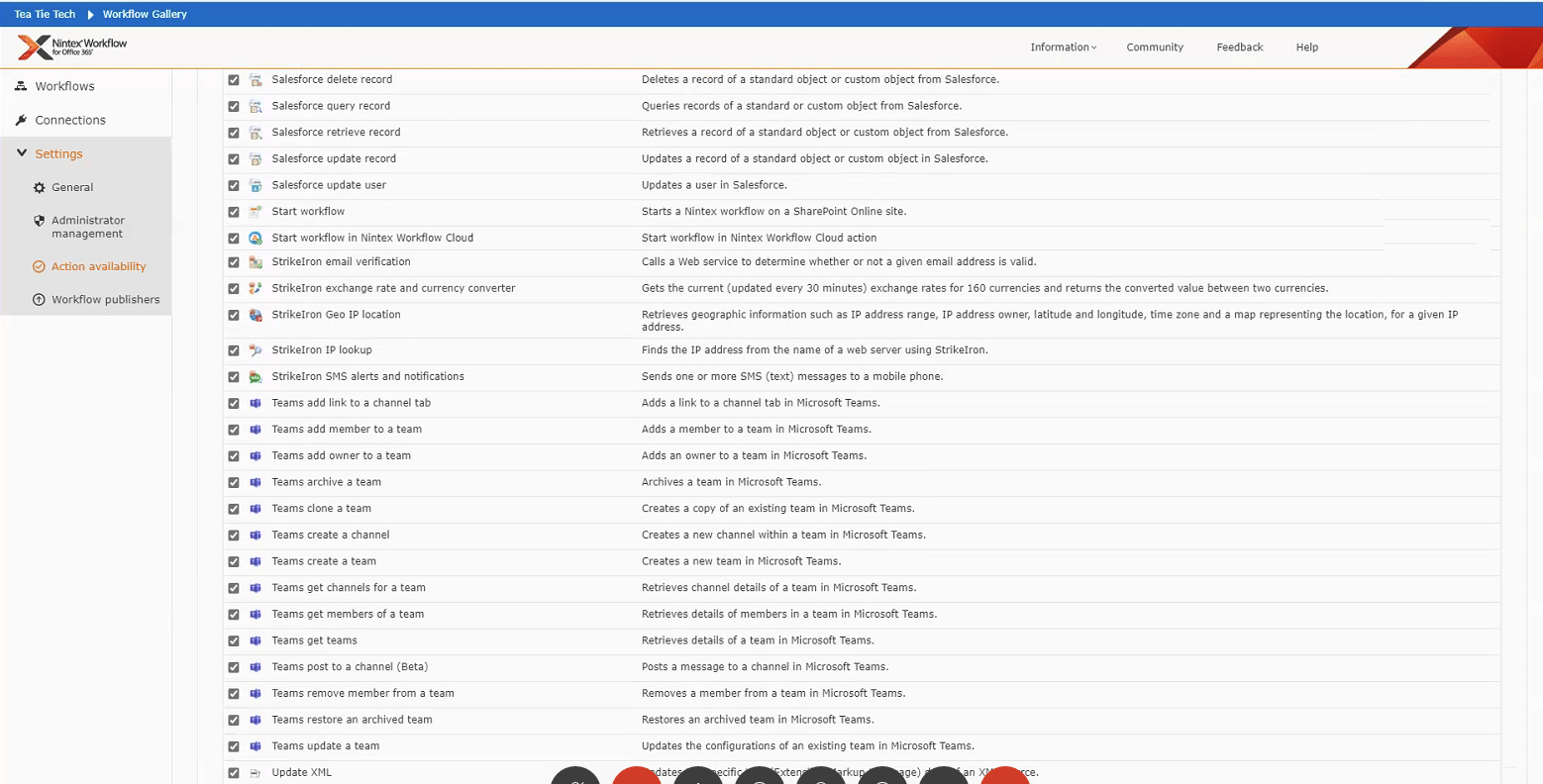 Microsoft: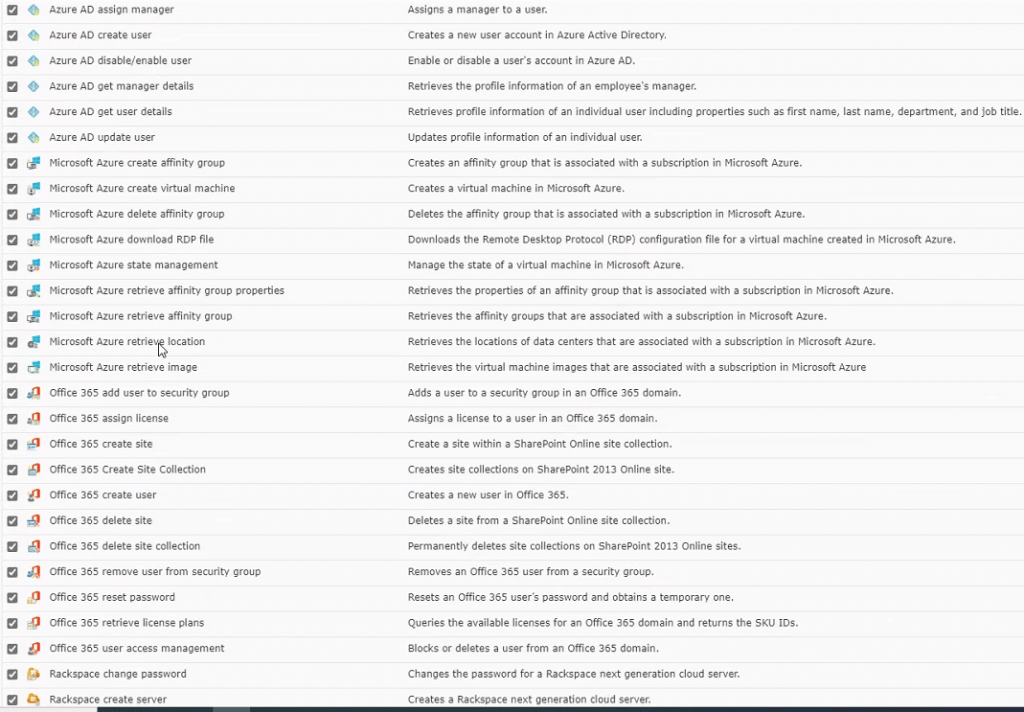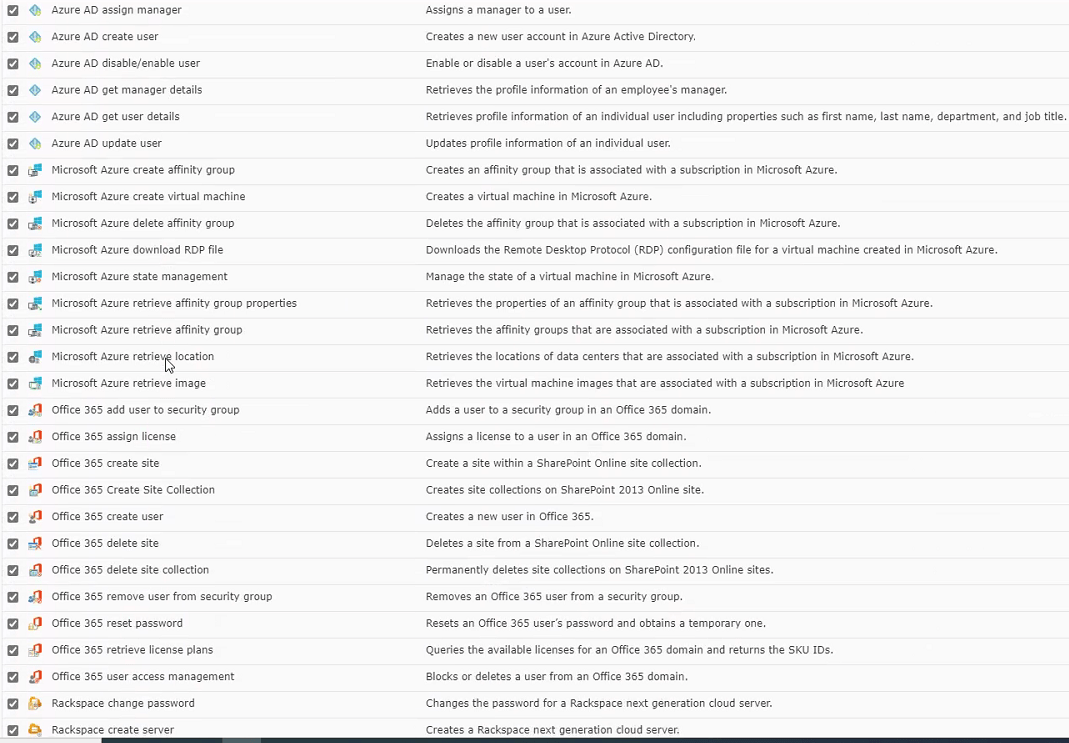 User Interaction:


Social:

Operations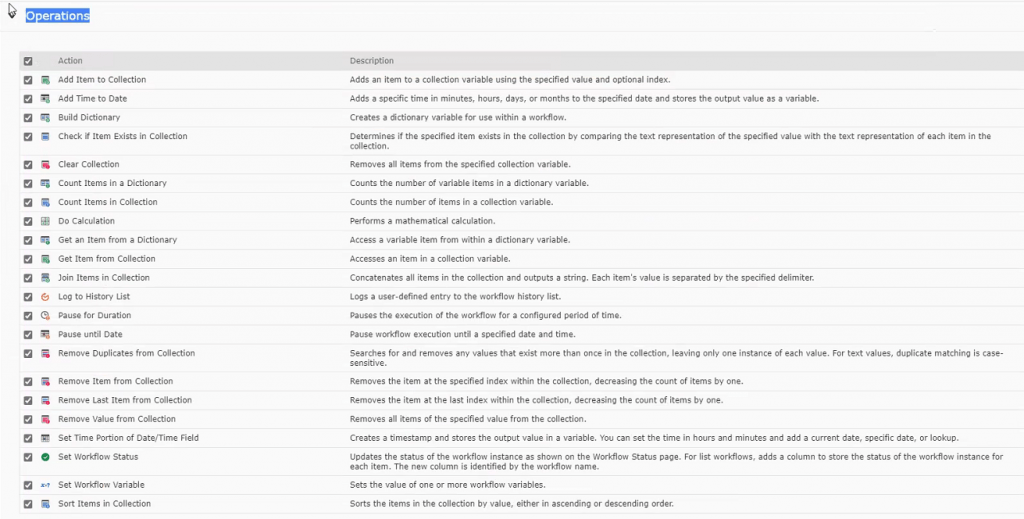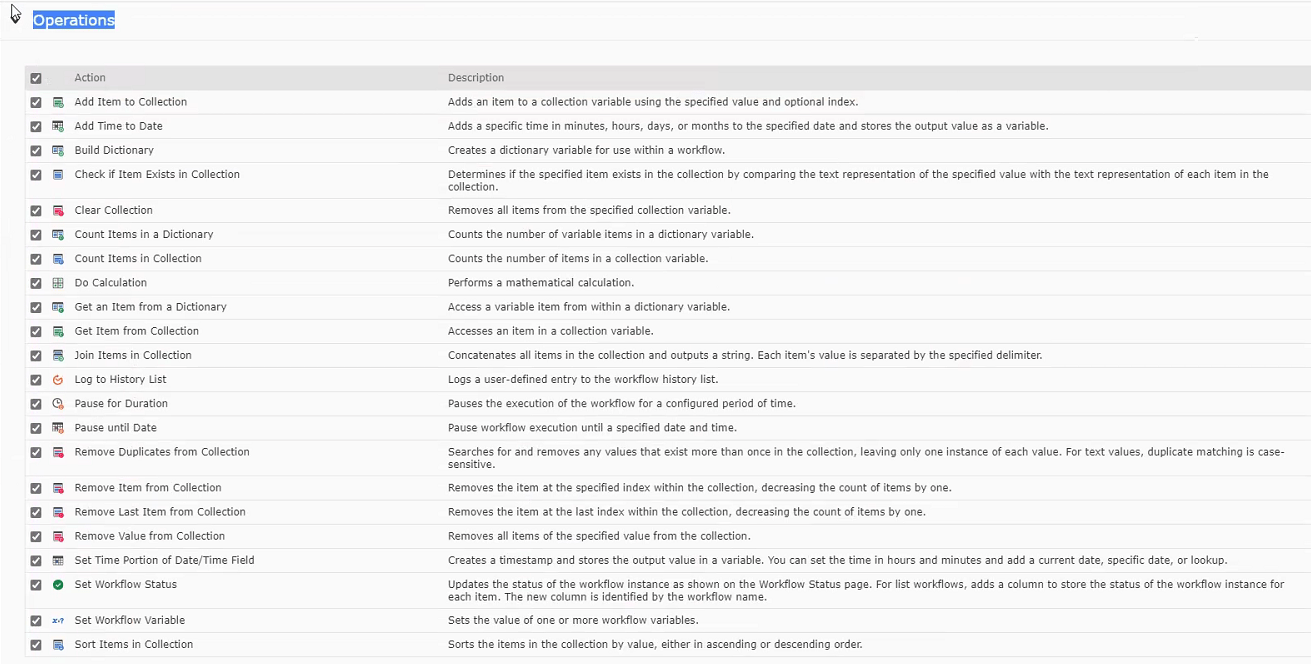 Shareflex
Shareflex does not have any built-in third-party integrations.  But JavaScript can be used to query RESTful APIs programmatically.
@Tom check integrations SF
Pricing, maintenance and support of the software
To be added soon @Onno